Kellyanne Conway Said She Has Been Offered The Communications Director Job 'Many Times'
White House counselor Kellyanne Conway said she had been asked to take on the role of White House communications director 'many times' during an interview with Fox News Channel's "Fox and Friends."
Despite the multiple offers, Conway said she will remain as a counselor and will not take the position as White House communications director.
"I've been offered that job many times and no, I work on policy here at the White House," Conway said Thursday.
Conway's comments come a day after White House communications director Hope Hicks resigned from her position. Conway had nothing but praise for Hicks and said it would be difficult to replace her.
"Hope's been doing this for three years non-stop and I think the president spoke for all of us who have had the privilege and pleasure of working closely with Hope and getting to know her as a friend that she's fantastic and she has done a tremendous job for him," Conway said. "As the president says will probably be back in his orbit sometime and someday to help yet again."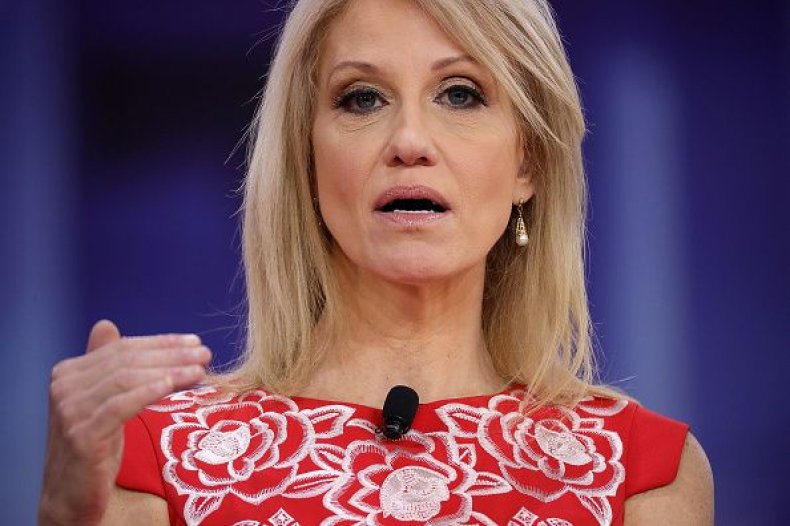 Hicks resigned from her position just 24 hours after she was interviewed by the House of Intelligence about Trump's involvement with Russia during the 2016 campaign. She will be the third person from the Trump administration to resign after holding the position of communications director.
The 29-year-old was known as Trump's most "trusted adviser and counselor." The New York Times reported that Hicks had been thinking about leaving the position for "several months."
"Hope is outstanding and has done great work for the last three years," Trump said in a statement to the Times. "She is as smart and thoughtful as they come, a truly great person. I will miss having her by my side, but when she approached me about pursuing other opportunities, I totally understood. I am sure we will work together again in the future."
Conway said she was offered the job as press secretary in December 2016 but "politely declined." She was tapped as "counselor to the president" later that month.
Candidates that could next fill Hicks role include Mercedes Schlapp, a veteran Republican who served under George W. Bush, and White House Press Secretary Sarah Huckabee Sanders.