Kellyanne Conway's Husband Slams Eric Trump With Retweet: 'Did George Conway Pay Money to Have Sex With a Porn Star?'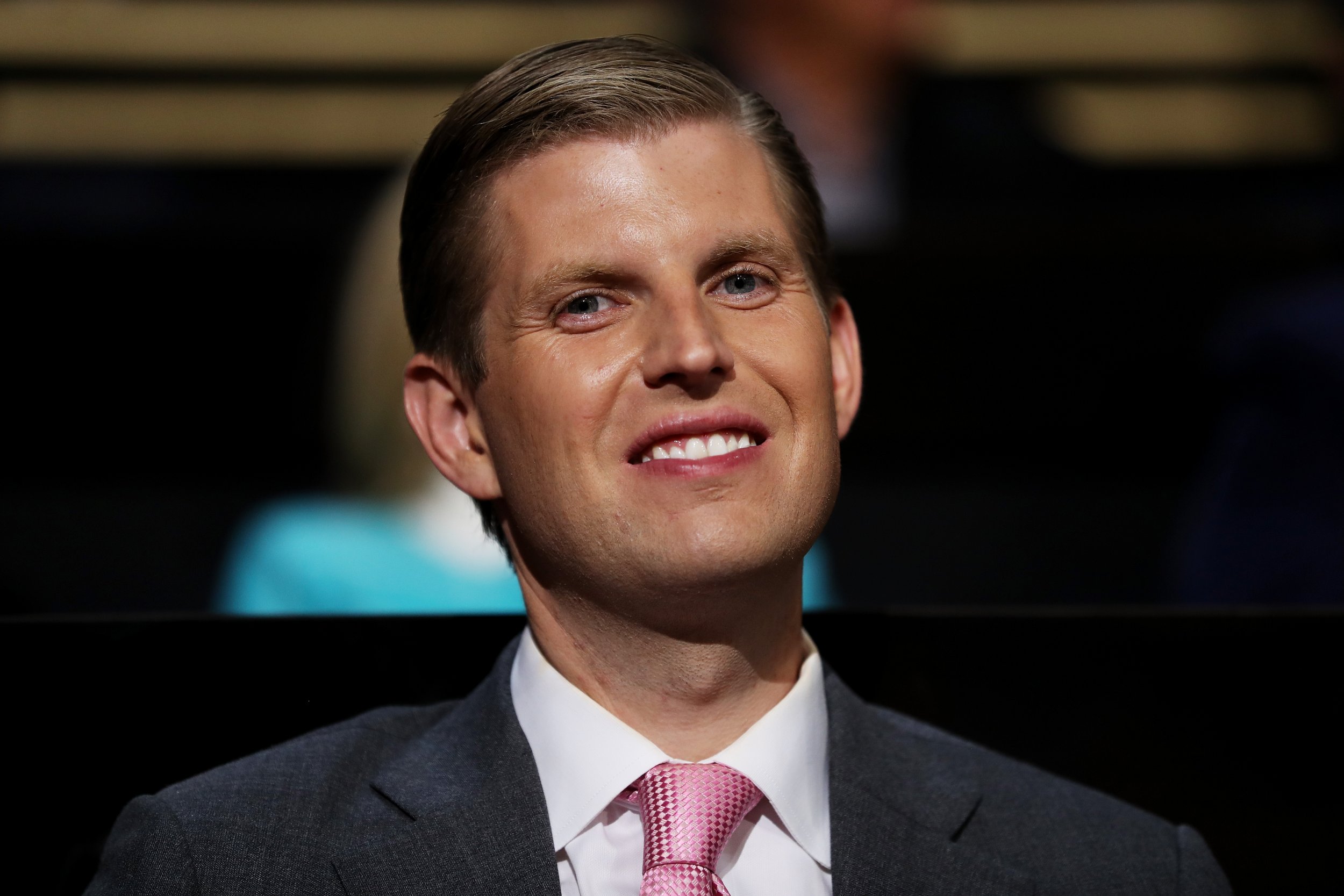 George Conway, the husband of White House Counselor Kellyanne Conway, snubbed first son Eric Trump Tuesday by retweeting a scathing response referencing President Donald Trump's alleged affair with adult film star Stormy Daniels.
George Conway, who has become one of the president's most consistent critics despite his wife's White House job, retweeted former CNN host Reza Aslan's shot at Eric Trump from Monday night.
"Wait. Did I miss something? Did George Conway pay money to have sex with a porn star right after his wife gave birth?" Aslan had tweeted, while quoting Eric Trump's earlier post slamming George Conway and praising Kellyanne Conway. Daniels, whose real name is Stephanie Clifford, claims she had an affair with Donald Trump just months after his youngest son was born.
"Of all the ugliness in politics, the utter disrespect George Conway shows toward his wife, her career, place of work, and everything she has fought SO hard to achieve, might top them all," Eric Trump's tweet read. "@KellyannePolls is great person and frankly his actions are horrible."
The first son's tweet was a response to George Conway quote-tweeting the president and commenting, " File under '18 U.S.C. §§ 1503, 1512,'" which referred to constitutional statutes on obstruction of justice and witness tampering.
The president's tweet on Monday praised political consultant and longtime adviser Roger Stone for refusing to testify against him.
"'I will never testify against Trump.' This statement was recently made by Roger Stone, essentially stating that he will not be forced by a rogue and out of control prosecutor to make up lies and stories about 'President Trump,'" the president tweeted. "Nice to know that some people still have 'guts!'"
Stone on ABC's This Week on Sunday said he would under "no circumstance" testify against President Trump and stated that special counsel Robert Mueller wanted him to "bear false witness against" the president.
George Conway also retweeted former federal prosecutor and CNN legal analyst Renato Mariotti's response to Eric Trump: "How does noting that your father engaged in witness tampering today disrespect Kellyanne Conway?"
Eric Trump has been less vocal against critics than his father and older brother, Donald Trump Jr.
The president, however, has not held back on voicing his dislike for George Conway. When asked to comment on an opinion piece that George Conway co-wrote in The New York Times last month, the president referred to him as "Mr. Kellyanne Conway."
"You mean Mr. Kellyanne Conway? He's just trying to get publicity for himself," the president said. "Why don't you do this, why don't you ask Kellyanne that question, all right? She might know him better than me."