George Conway, the husband of White House counselor Kellyanne Conway, has formed a group to encourage conservative lawyers to speak out against President Donald Trump.
The group, named Checks and Balances, includes more than a dozen prominent conservative lawmakers, including former Pennsylvania Governor Tom Ridge and former acting Attorney General Peter Keisler, who are voicing their concerns about the Trump administration and its perceived deviations from legal norms.
"We believe in the rule of law, the power of truth, the independence of the criminal justice system, the imperative of individual rights and the necessity of civil discourse. We believe these principles apply regardless of the party or persons in power," the group's mission statement, which was released on Tuesday, reads. "We believe in the Constitution. We believe in free speech, a free press, separation of powers, and limited government. We have faith in the resiliency of the American experiment."
The announcement of the group's formation takes place as the Federalist Society, another conservative legal group, is set to gather for its annual convention beginning on Thursday. Jonathan Adler, a law professor and one of the signatories to the Checks and Balances mission statement, said the timing of the organization's announcement was intentional, according to The New York Times.
"This convention has become the most important meeting place for conservative and libertarian lawyers with an interest in politics," Adler said. "You go fishing where the fish are."
A number of the group's members told the Times that conservative lawyers have been hesitant to criticize the Trump administration and they sought to stimulate debate about policies.
"Conservative lawyers are not doing enough to protect constitutional principles that are being undermined by the statements and actions of this president," said John Bellinger, a top State Department and White House lawyer for President George W. Bush.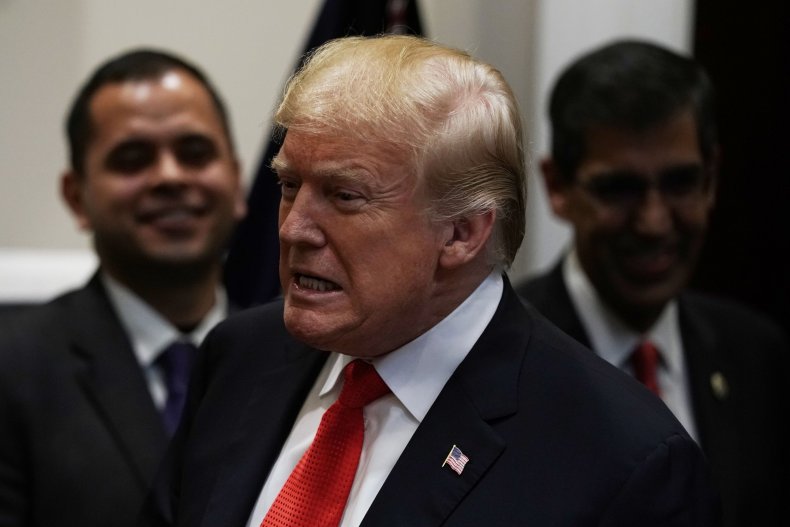 Conway has been a persistent and vocal critic of the president, despite his wife's position in the administration. He wrote an op-ed in the Times last week that called Trump's appointment of Matt Whitaker as acting attorney general "a mockery of our Constitution and our founders' ideals."
"There's a perception out there that conservative lawyers have essentially sold their souls for judges and regulatory reform," Conway, a longtime member of the Federalist Society, told the paper. "We just want to be a voice speaking out and to encourage others to speak out."
He has previously called Trump's arguments that the appointment of special counsel Robert Mueller is unconstitutional "terrible" and written that Trump's proposal to end birthright citizenship was unconstitutional.
Kellyanne Conway told Fox News on Sunday that her husband's actions and opinions regarding the Trump administration do not affect her. "Well, it doesn't affect me or my job," she said. "I've never been doing better, personally or professionally."