Kellyanne Conway's Husband Tweets Anti-Trump Poll Results
George Conway, husband of White House adviser Kellyanne Conway, posted polling results on Thursday in what seemed to be a tweet criticizing President Donald Trump, who his wife, of course, works for and vigorously defends.
Earlier in the day, Weekly Standard reporter Haley Byrd tweeted poll results, posting: "The Trump divide here tells you everything you need to know about the current age dynamics of the Republican Party. Q: Should Trump be challenged in 2020? —Among GOP voters aged 18-24, 82% say yes —Among GOP voters aged 65 and older, 74% say no."
Conway quote-tweeted that and added other age brackets, seemingly suggesting that more than just young Republicans want Trump challenged in two years. He posted: "ages 25-34: 57% yes ages 35-44: 58% yes."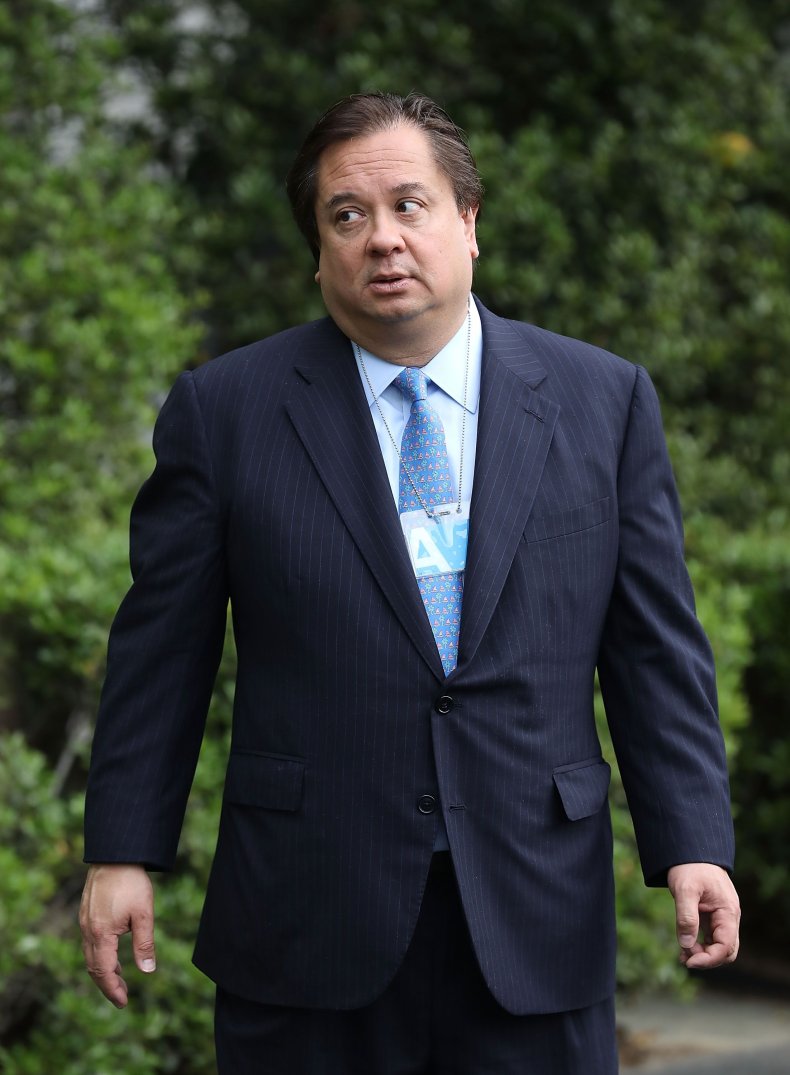 This is hardly the first time Conway has been critical of Trump on Twitter. In fact, later on Thursday he would go on to tweet out stories that were critical of the behavior of Trump's lawyer Rudy Giuliani amid controversy over Giuliani saying hush money payments were common at the firm he just left—something he said to defend Trump lawyer Michael Cohen. Conway went as far as to retweet a post from New York Times reporter Michael Schmidt that read: "Rudy's firm undercuts his claim it was routine for hush $ payments to be made without Trump knowing. 'Speaking for ourselves, we would not condone payments of the nature alleged to have been made or otherwise without the knowledge and direction of a client,' the firm said."
Conway, a conservative lawyer, has often posted tweets that are clear slights aimed at the president. In April, he tweeted Federal Election Commission guidelines for personal donations after the president admitted to paying back Cohen for hush money he paid adult film actress Stormy Daniels. Conway also retweeted an article about former President Richard Nixon claiming an investigation was a "witch hunt," an article that came a year before Nixon resigned in disgrace. "Witch hunt" is one of Trump's favorite phrases to describe the investigation into his connections with Russia.