Kellyanne Conway Just Closed a Million Dollar Deal Thanks to Her Ties to Trump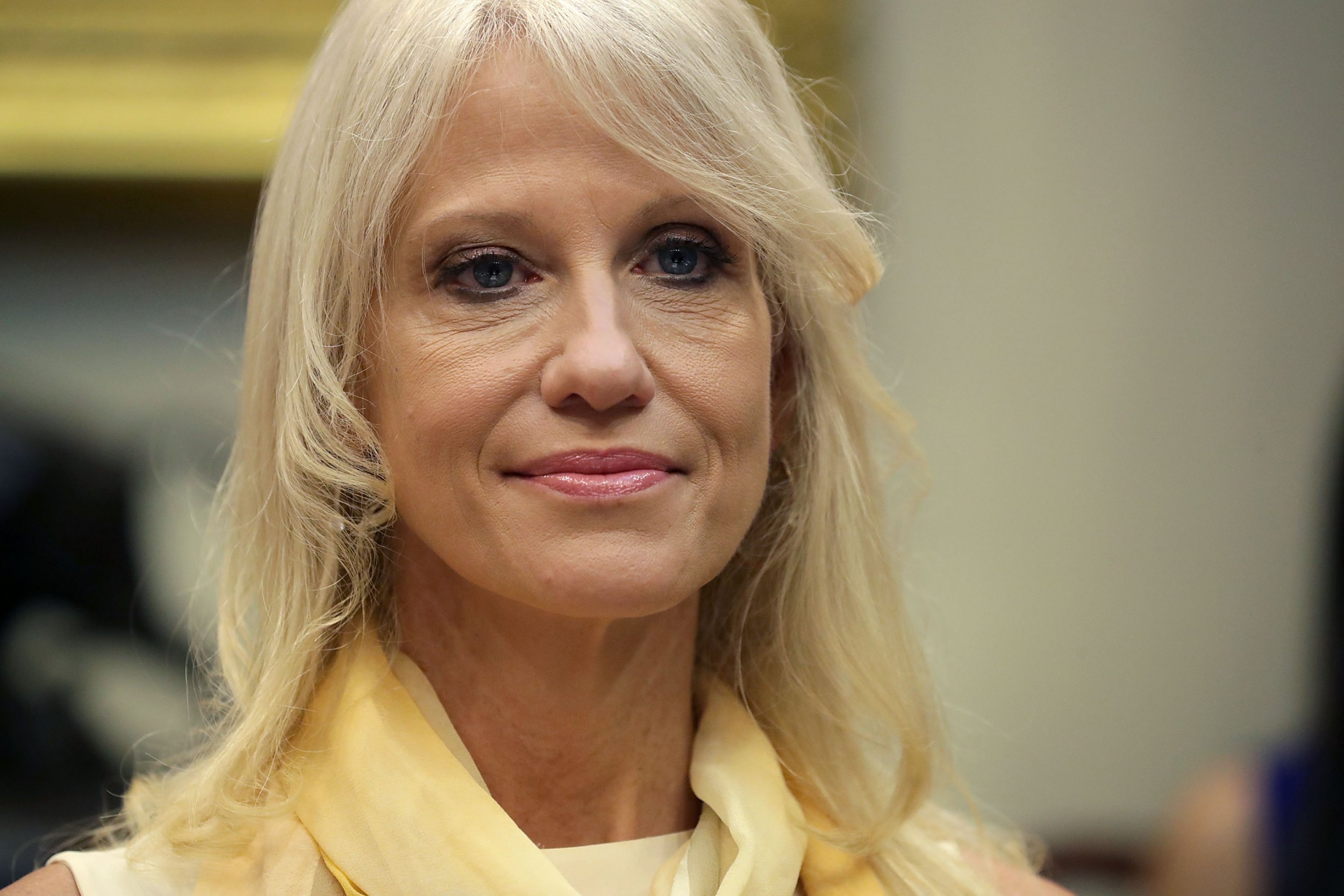 Kellyanne Conway just sold her polling company and got to keep all the funds, thanks to a conflict of interest loophole that let her avoid costly taxes because she belongs to the executive branch.
Before Conway became the first woman to run a successful presidential campaign and slid into her comfortable office in President Donald Trump's White House, she entered politics through the polling business. Over two decades ago, Conway started The Polling Company and Woman Trend, a unit within the company, that tracks social, cultural, financial, professional and health trends affecting women.
She owned her own GOP polling firm all the way through the presidential race, until Thursday, when CRC Public Relations bought The Polling Company/Woman Trend. Terms weren't announced, but back in March, Conway estimated the value of her stake at somewhere between $1 million and $5 million.
Conway resigned from The Polling Company/Woman Trend after she accepted her position as counselor to Trump—something she had to do because it was a conflict of interest. Bloomberg reported in August that Conway had been taking steps to sell her consulting firm all summer and that she received permission to defer capital gains taxes, which turned out to be another positive impact of being part of the executive branch.
All executive branch employees can defer these kinds of taxes when they are required to sell their assets because of federal conflict of interest laws. She'll be required to invest the proceeds "in Treasury bills or widely diversified mutual funds," in order to receive that deferral. So she won't pay any taxes based on any of the proceeds, which makes 2017 one of Conway's highest-earning years ever.
"The fewer conflicts of interest people in the White House have, the better off the country will be," Scott Amey, general counsel for the nonpartisan Project on Government Oversight told USA Today. "I support the move. I just think you have to question the timing of it and why this wasn't done earlier," he said.
Virginia-based CRC Public Relations, the firm that bought Conway's polling company, has worked with: Federalist Society; the Koch Brothers's political advocacy group Americans for Prosperity; Americans for Tax Reform; PhRMA; and other digital conservative advocacy groups as clients, so the move didn't come as a surprise to most.
"The Polling Company is a natural fit for CRC," the firm's president, Greg Mueller, said in a statement. "It is an established brand with a strong reputation among conservatives, Republicans, public policy organizations, corporations and associations."