Kellyanne Conway Leaks All the White House Secrets, Author Claims
Kellyanne Conway, counselor to President Donald Trump and prior campaign manager, could be the White House's No. 1 leaker, CNN reported.
The network reported that Ronald Kessler, author of "The Trump White House: Changing the Rules of the Game," told Jake Tapper that Conway spills the Trump's secrets. Kessler explained to Tapper that Conway said mean or untrue things about former chief of staff Reince Priebus, Ivanka Trump and Jared Kushner during an interview.
"So if you wonder why there are so many leaks out of the White House, one reason is Kellyanne Conway is the number one leaker," Kessler said.
So far, the White House has not responded to the allegations.
Kessler also told the network his book will unearth many juicy details about what goes on inside the White House. The author believes that Ivanka Trump and Kushner are responsible for Trump's bad decisions, including firing former FBI Director James Comey.
"In the end, Jared and Ivanka would push the most disastrous and foolish decisions of Trump's presidency... they had no understanding of the basic fundamentals of how government works, how a campaign works, how politics works. Most of all, they had no understanding of the political consequences of their actions," CNN reported of an excerpt in the book.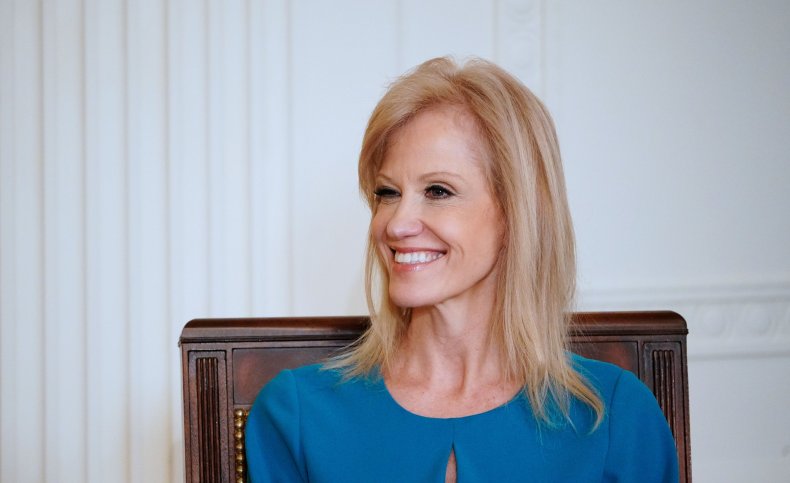 In September 2017, Trump's administration attempted to reign in the leaks, Buzzfeed reported at the time. A memo from the national security adviser detailed a training program aimed to minimize the problem, but that too was leaked to press.
This is just one of several books depicting Trump's campaign and first year in office. One of the most controversial, Michael Wolff's "Fire and Fury," was released in January. In it, he revealed details about the president's McDonald's diet, homesickness for Trump Tower and lack of goals for his term, Vanity Fair reported.
In response, Trump said the book was full of lies and misrepresentations as Wolff was never allowed access to the White House, The Guardian reported. The author denies these claims.
Kessler's "The Trump White House: Changing the Rules of the Game," comes out April 3.