White House counselor Kellyanne Conway claimed at a party that her husband, George Conway—a prominent conservative lawyer and a regular, vocal critic of President Donald Trump—is jealous of her, according to The Washington Post.
The article published by the Post on Tuesday detailed the Conways' relationship and featured quotes from an interview with George Conway. It reported—citing two party attendees who were granted anonymity—that Kellyanne Conway "went on a lengthy rant about her husband to several guests at a British Embassy party" for members of Congress in February.
The Post reported that New York Times columnist Maureen Dowd, NBC's Andrea Mitchell and former Washington Post journalist Sally Quinn were among the guests to whom Kellyanne Conway ranted.
She reportedly told partygoers that "she and the president think her husband is jealous of her" and added that he prefers to spend his time in front of a computer, while she likes to "socialize." She also reportedly said the media gives her husband a platform for his criticisms of Trump and added that the guests wouldn't like it if their personal lives were under constant media scrutiny.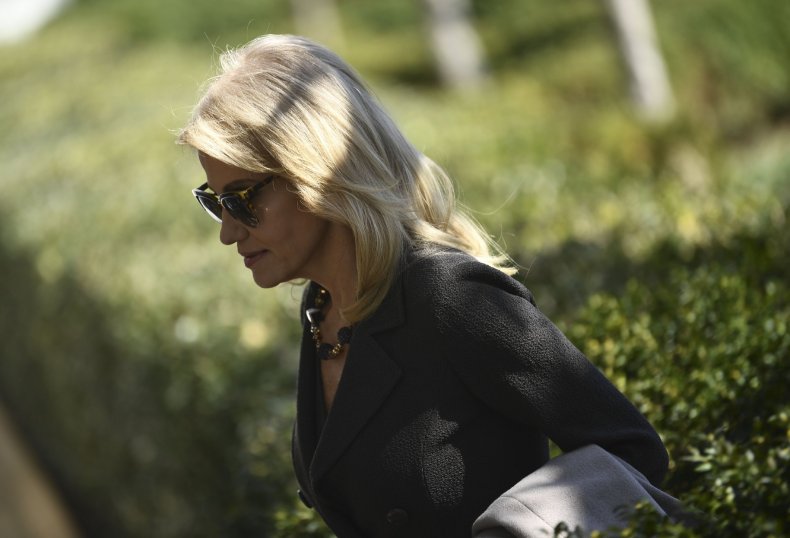 George Conway has been a consistent critic of Trump, despite his wife's position in the White House. On Tuesday, Trump tweeted that George Conway was a "A total loser!" while responding to a post from Trump 2020 campaign manager Brad Parscale that claimed George Conway was jealous of his wife.
"We all know that @realDonaldTrump turned down Mr. Kellyanne Conway for a job he desperately wanted," the Parscale post read. "He barely worked @TheJusticeDept and was either fired/quit, didn't want the scrutiny? Now he hurts his wife because he is jealous of her success. POTUS doesn't even know him!"
Trump and Parscale were seemingly angered by George Conway suggesting he was a narcissist. The lawyer soon responded to the president, calling him a loser.
"Congratulations!" he tweeted. "You just guaranteed that millions of more people are going to learn about narcissistic personality disorder and malignant narcissism! Great job!"