Kellyanne Conway Says Biden 'Plagiarized' Trump on 'Buy American' Plan
Counselor to the president Kellyanne Conway criticized presumptive Democratic nominee Joe Biden's $700 billion plan to boost America's economy for being a riff off President Donald Trump's agenda.
Biden's "Build Back Better" agenda would create at least five million manufacturing and innovation jobs and increase government spending on American-made products by $400 billion. His "Buy American" tagline was compared to Trump's "America First" policies and Conway told reporters on Friday the former vice president was "plagiarizing" the president.
"I think he recognizes that 'Buy American' is very popular," Conway said. "We already know that's how this president got elected to some degree."
Trump campaigned heavily during the 2016 election on those who were left behind in America's economy and promised to bring back millions of lost manufacturing jobs. In Trump's first 30 months as president, manufacturers added 499,000 jobs, according to Axios, and in January, job growth defied expectations with the creation of 225,000 jobs.
The president championed the growth in his State of the Union address, but the average hours production employees worked dropped lower than it's been since 2011 in January and experts told USA Today the growth fell short of Trump's promises.
"There's no question the combination of the tax bill and regulatory relief made businesses more optimistic about their future," Neil Bradley, chief policy officer for the U.S. Chamber of Commerce, told USA Today in December. "It's also true that the tariffs have caused uncertainty that's causing people to hold back on potential job creation."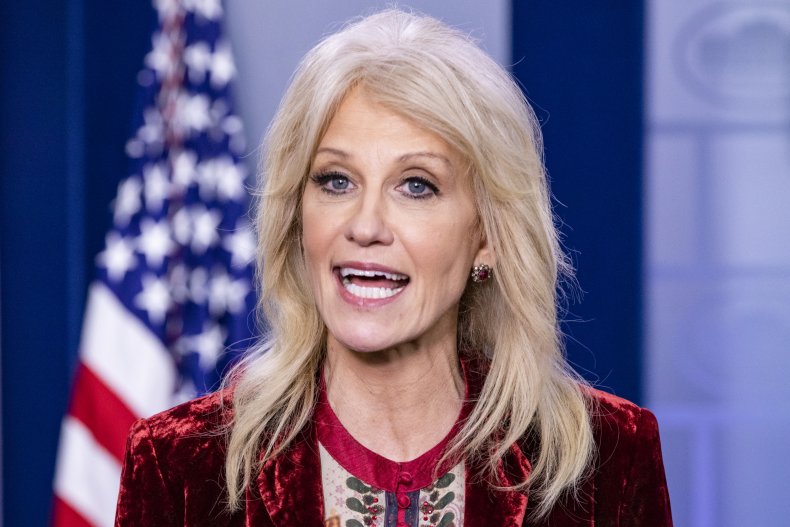 In his speech on Thursday, Biden said Trump failed to bring back manufacturing jobs and reneged on his promise to buy American. The presumptive Democratic nominee said he refused to believe that the "vitality of American manufacturing" was a "thing of the past" and that his $700 billion plan would be the biggest economic investment since World War II.
"When the federal government spends taxpayers' money, we should use it to buy American products and support American jobs," Biden said.
While some saw Biden's unveiling as a challenge to Trump on the economy, Conway said his "Buy American" plan isn't "going to fly." She said Trump brought back jobs that were "parked overseas" because of the previous administrations, including Trump's predecessor former President Barack Obama, and said Biden should be pressed on his economic record.
"That record was not pro-American worker, pro-American industry, pro-manufacturing," Conway said. "He was for all these non-reciprocal imbalance trade deals that screwed the American worker, screwed the American industry and screwed America for many years."
The Trump campaign pushed back on Biden's economic policy, criticizing plans to raise taxes and "impose crippling Green New Deal regulations." They also targeted him for voting in favor of the North American Free Trade Agreement (NAFTA), which the campaign says "destroyed 850,000 jobs."
Conway credited the president for getting trade deals "in balance" and said it was "really rich" that Biden was "so desperate" that he had to "plagiarize and copy President Trump."
Newsweek reached out to Biden's campaign for comment but did not receive a response in time for publication.