Kellyanne Conway Tells Fox News' Chris Wallace Release of Ukraine Aid After Whistleblower's Report Was 'Coincidence'
Kellyanne Conway, special counselor to President Donald Trump, refuted key details of impeachment claims against the president Tuesday, insisting that the timing of Trump's release of aid to Ukraine was only "a coincidence."
During an appearance on Fox News, Conway bristled at suggestions by host Chris Wallace that the timing of the aid release was suspicious, occurring immediately after the whistleblower report was revealed, which first alleged that the aid was being used as part of a "quid pro quo" scheme to pressure Ukraine into launching an investigation of Trump's political rival, former Vice President Joe Biden.
"Well, that is knitting together something that's coincidence," said Conway, as Wallace protested that "the timing is clear."
"No, you're looking at causation, but it could be coincidence," Conway countered. "The White House was aware of the whistleblower before the report came out. We were aware of that in August."
Wallace pointed out that the report was only revealed to Congress "just before [Trump] released the aid." Conway responded by turning attention to Sen. Amy Klobuchar's presence at the Senate impeachment trial Tuesday. Wallace deflected the change of topic, and again brought up the timing of the aid being released immediately after congress got wind of the whistleblower report.
"You're saying it's a coincidence?" asked Wallace.
"Yes, why wouldn't it be?" responded Conway. "Nobody has presented any evidence that it wasn't. And nobody has presented any evidence that the president ever intended to not get Ukraine that aid."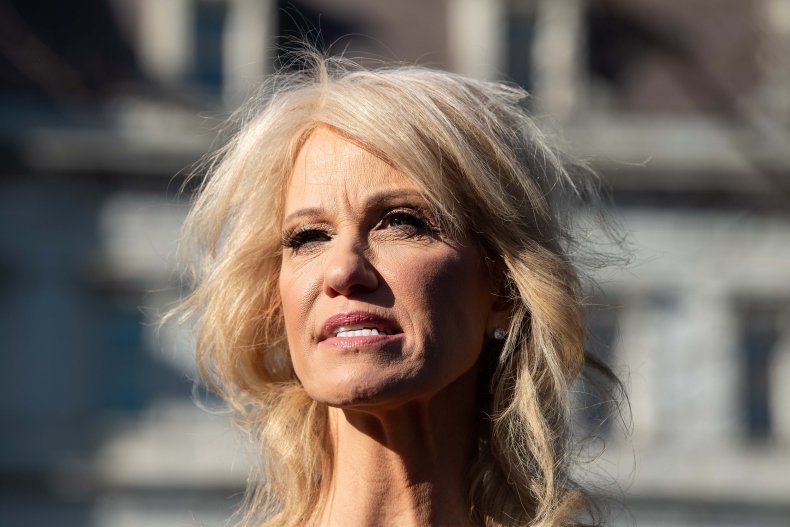 Conway went on to dismiss claims that an Oval Office meeting between Trump and Ukraine President Volodymyr Zelenskiy was also used as a bargaining chip towards an investigation of Biden.
She then returned to the topic of Klobuchar, complaining that the presidential candidate "should be in Iowa" campaigning, because "she's already decided how she's gonna vote." Wallace pointed out that Klobuchar is legally obligated to be at the trial.
"By law she has to be there," Conway admitted. "But if she were being honest as a fact finder and wanting to see the truth, she would tell everybody 'Look, I've already decided how I'm going to vote.'"
Conway was then asked about the testimony of Gordon Sondland, U.S. Ambassador to the European Union, which a Fox co-host said "would appear to tie the aid to the investigation" of Biden. She rejected the suggestion that the aid was linked to a Biden investigation and dismissed Sondland's testimony as "confusing."
"Sondland's testimony varied so much," said Conway. "I think taken together it ended up being a hot mess. His quid pro quo was about a meeting, it wasn't about the aid. And that was very confusing to many people."
Conway concluded by contending that Trump is innocent because no investigation of Biden occurred before the aid was released. Allegations against Trump do not claim that an investigation was successfully launched, only that Trump sought to have Ukraine announce the launching of one in exchange for aid.
The House found the evidence sufficient to impeach Trump on December 18. The Senate trial of the impeachment is expected to continue Wednesday.
Kellyanne Conway Tells Fox News' Chris Wallace Release of Ukraine Aid After Whistleblower's Report Was 'Coincidence' | News