Kellyanne Conway: White House Leakers Beware, You Will Be Fired
White House Counselor Kellyanne Conway has issued a stark warning to leakers at 1600 Pennsylvania Avenue, suggesting there will be staff changes as a result of the information leaks.
In a Fox News interview, Conway was asked about President Donald Trump's Monday tweet that slammed leakers as "traitors and cowards," and replied that people should be loyal and confirmed she did expect "personnel changes" as the leaks were investigated.
"It's not so much leaking as using the media to shiv each other, and that was going on quite a bit at the beginning of this administration and it's less so now," Conway told The Story's Martha MacCallum.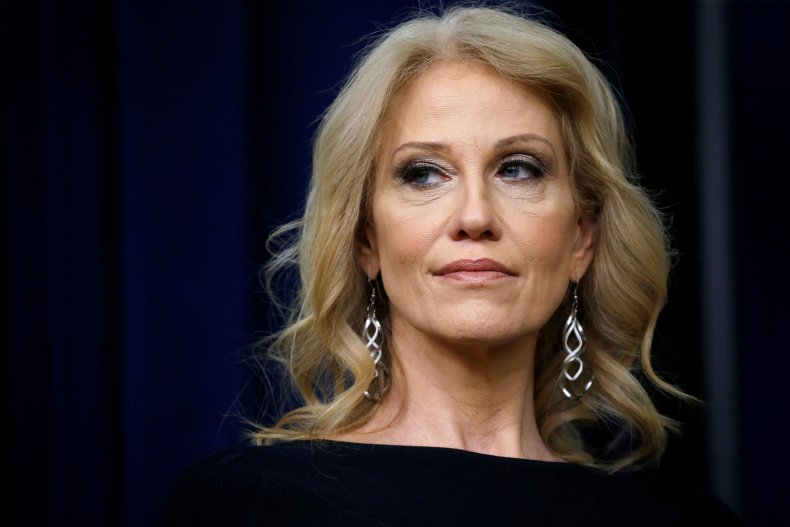 "But I think the president is on solid ground here, that if you work at the pleasure of the president as we all do here and you have the privilege and the blessing of coming every day to work in the White House on behalf of this nation that we all love, then you ought to be competent, you ought to be loyal and you ought to be able to reinforce the agenda that prevailed here."
Asked if she expected personnel changes, Conway replied: "I do actually, yes I do."
Her comments come following a backlash over a leaked comment by White House aide Kelly Sadler, who commented during a closed-door meeting that Senator John McCain's opposition to Trump's CIA nominee Gina Haspel didn't matter because "he's dying anyway," CNNreported.
Despite the White House dodging a direct apology over the comment, the president has been vocal about his distaste for leakers, with further leaks even coming from a closed-door meeting about leaks, Axios reported Sunday.
"The so-called leaks coming out of the White House are a massive over exaggeration put out by the Fake News Media in order to make us look as bad as possible. With that being said, leakers are traitors and cowards, and we will find out who they are! " Trump tweeted on Monday.