Kellyanne Conway, Who Invented Bowling Green Massacre, Says ABC Reporter Who Botched Russia Story Should Be Fired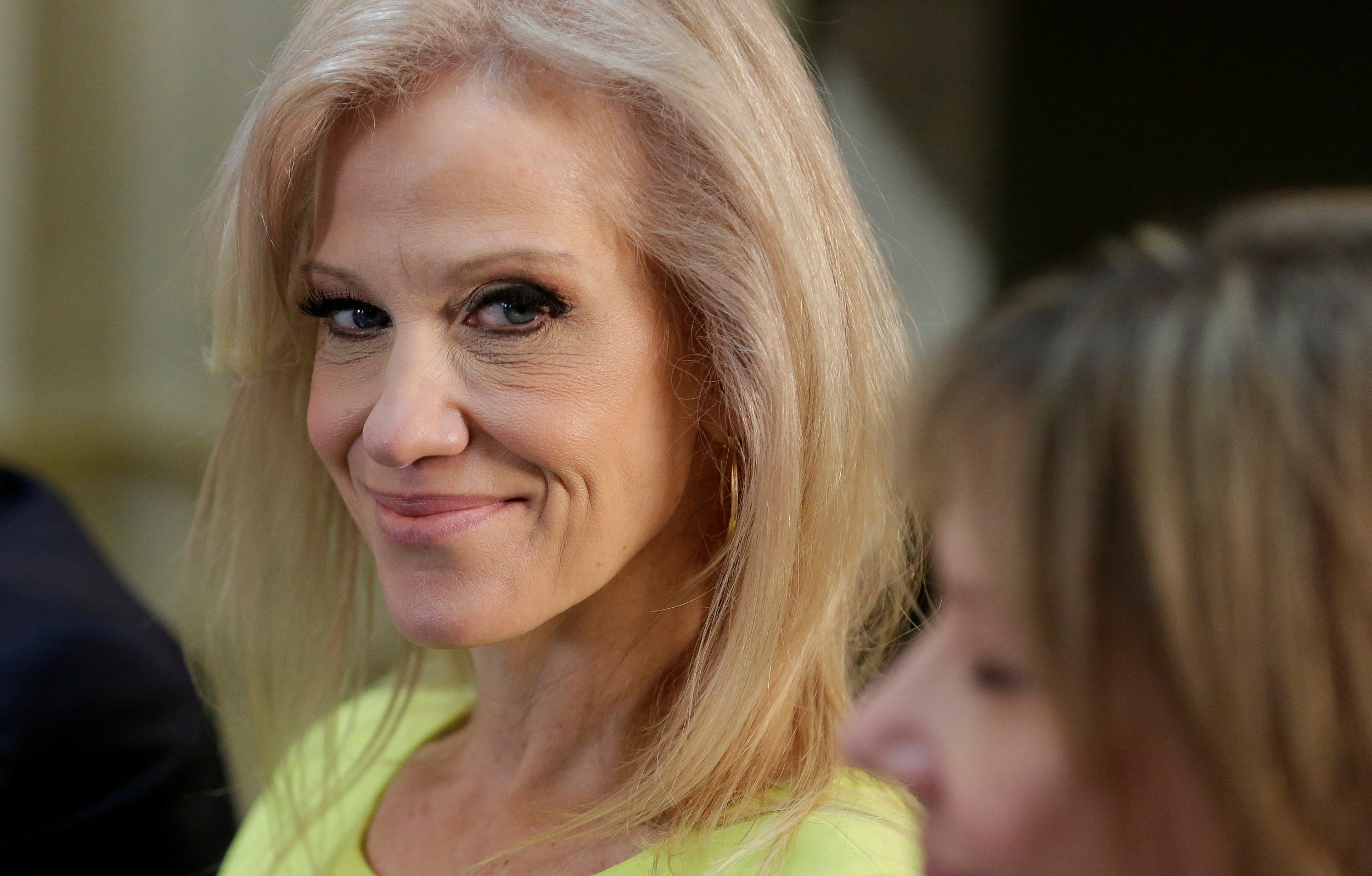 Kellyanne Conway has said she would fire ABC correspondent Brian Ross over his erroneous report on the Russia probe if she were his boss—conveniently forgetting or choosing not to mention her own well-publicized errors.
The counselor to President Donald Trump made the comments while appearing on the Fox Business Network, during which she discussed Ross's mistaken claim that former national security adviser Mike Flynn would testify that Trump told him to contact Russian officials during the presidential campaign.
"If Brian Ross worked for me, it would not be four weeks of unpaid suspension for a guy making seven figures to lie on the air. It would be complete termination," Conway said Monday.
"The other thing is, it really shows, it brings into sharp relief the presumptive negativity and the hunger to get rid of this president and talk about Russia collusion, Russia, Russia, Russia, for this entire calendar year by the entire mainstream media, nonstop," she added.
Conway also said the network had not corrected the story quickly enough.
In a statement on the matter, ABC said on Saturday, "We deeply regret and apologize for the serious error we made yesterday."
It added, "The reporting conveyed by Brian Ross during the special report had not been fully vetted through our editorial standards process."
In suggesting Ross should be fired for his error, Conway appeared to have forgotten some of her own lapses, including arguing the case for "alternative facts"; suggesting mistakenly that there had been a terrible massacre in Bowling Green, Kentucky; and telling reporters there were microwaves that could turn into cameras.
Indeed, for a brief period following several well-publicized gaffes, Conway appeared to take a break from on-camera appearances, although she has resumed her commentator position of late.
For his part, Trump has also hit out at ABC News over the erroneous report, tweeting about the matter on Saturday.
"Congratulations to ‪@ABC News for suspending Brian Ross for his horrendously inaccurate and dishonest report on the Russia, Russia, Russia Witch Hunt," Trump wrote. "More Networks and "papers" should do the same with their Fake News!"
The president also suggested Americans should sue the network because the stock market saw losses following the report. He wrote: "People who lost money when the Stock Market went down 350 points based on the False and Dishonest reporting of Brian Ross of @ABC News (he has been suspended) should consider hiring a lawyer and suing ABC for the damages this bad reporting has caused — many millions of dollars!"