Kelsea Ballerini Hits Back at 'Not Country' Criticisms After 'The Other Girl' Wins CMT Award
After musician Kelsea Ballerini's song "The Other Girl" won an award for Performance of the Year at the 2021 CMT Awards, she used her acceptance speech to respond to critics who said the song was "not country" enough.
Ballerini co-performed the song at the Wednesday night awards show alongside electropop artist Halsey. Halsey co-performed the song on Ballerini's third studio album, Kelsea. The song is a country-pop duet in which two women sing about the pain and envy of knowing that their male lover is involved with another woman.
The song achieved financial and critical success for its emotional narrative and catchy chorus. However, some social media commenters criticized its pop instrumentation as unreflective of the country music genre.
Nevertheless, fans voted for Ballerini's song to win the 2021 CMT Performance of the Year. While accepting the award, Ballerini addressed her critics.
"There was a lot of chatter on 'categorically' what genre this song did or didn't fit into," she said. "And the fact that you voted this as the winning performance tells me that you know where my roots are and that you know who I am. But it also tells me that you hear music as music, and tells me that you love when people push boundaries and explore artistry. As I make a new record, that means the absolute world to me."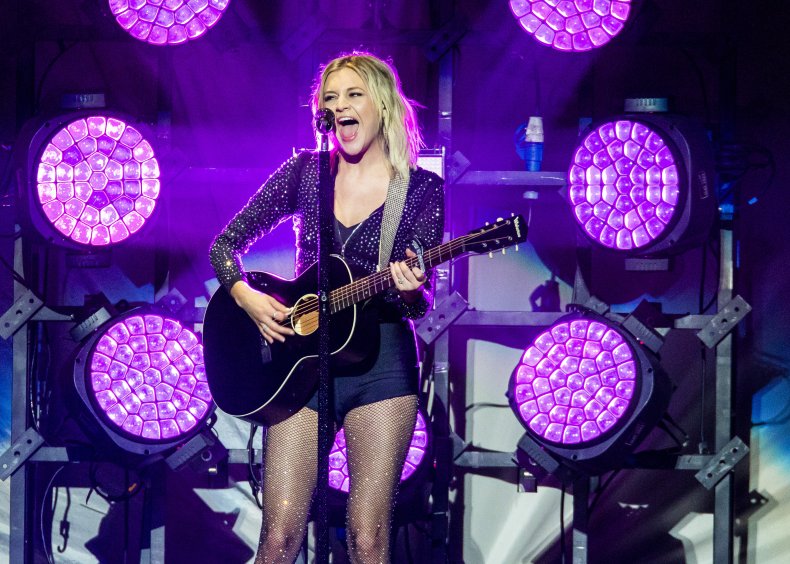 Other female artists like Taylor Swift and Miley Cyrus have blurred the lines between country music and pop. The genre-mixing has helped them experiment with different musical styles while attracting a broader range of fans.
At the Wednesday night awards show, Ballerini and Halsey performed the song in leather outfits while dancing in a bar setting. The performance evoked a similar scene from the 2000 film Coyote Ugly. The film is about an aspiring songwriter achieving her dreams while working at a rough New York City bar.
Ballerini and Halsey met in 2018 after Ballerini attended a Halsey concert in Nashville, Tennessee. The two women met backstage and quickly became friends, they said in interviews.
Ballerini first shared "The Other Girl" with Halsey in Los Angeles while asking if she wanted to collaborate on it. The two women then debuted the song in 2020 during an episode of CMT Crossroads, a TV program that pairs country artists with musicians from other genres.
"The Other Girl" reached number 19 on the Billboard Hot Country Songs chart, 52 on the Country Airplay chart and 95 on the US Billboard Hot 100 songs chart.
Newsweek contacted Ballerini's publicist for comment.