Kelsey Berreth Update: Parents Believe Colorado Mother was Killed Over Custody Dispute
The parents of a missing Colorado mother claim she was murdered by her fiancé because she would not give him full custody of their one-year-old child.
Kelsey Berreth's parents stated in an amended civil complaint on Friday that Patrick Frazee, 32, murdered their daughter over a custody battle, according to documents obtained by ABC News.
"Upon information and belief, Frazee had motive to kill Kelsey in that he wanted full custody of Kaylee and/or Kelsey to leave Kaylee with him and Kelsey would not agree," the parents' attorney, Angela Jones, wrote in the complaint on the parent's behalf.
Cheryl Berreth stated in the complaint obtained by the news station that she had called Frazee on December 2 to check up on her daughter. She claims that Frazee told her that he and Cheryl had broken up on Thanksgiving Day on November 22 and decided to share custody of their one-year-old daughter, Kaylee.
In the lawsuit obtained by ABC News, Frazee told Berreth's mother left their daughter with him so she could figure out "what she was going to do." He also said that Berreth asked him for her belongings "so he gave Kelsey her keys and gun," the complaint states.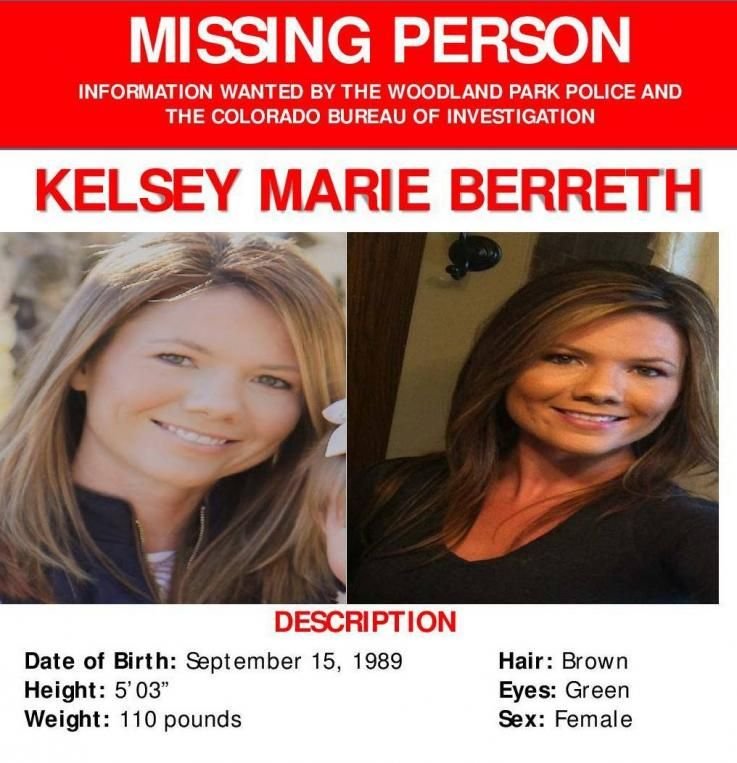 "When he later sent a text and she didn't respond, he figured she had put her phone on do-not-disturb so that she could study, which is something he said that she often did when she was studying or [Kaylee] was napping," Frazee claimed, according to the lawsuit obtained by ABC.
The complaint also stated that Frazee suggested that the mother-of-one "didn't always return home directly after she got off of work and that she had gone out to dinner with some co-workers."
Berreth was last seen shopping with her daughter at a grocery store near her home in Woodland Park, Colorado. Frazee was arrested on December 21 and charged with two counts of first degree murder and three counts of solicitation to commit murder in Berreth's death.
Earlier this month, a nurse who was a friend of Frazee's, pleaded guilty to tampering with physical evidence connected to Berreth's disappearance. Krystal Jean Lee Kenney, 32, allegedly "unlawfully and feloniously destroyed, mutilated, concealed, removed or altered physical evidence" between November 24 and November 25, the Denver Post previously reported.
Although authorities did not go into detail on the specific evidence Kennedy tampered with, she allegedly helped Frazee hide Berreth's cellphone, investigators previously told NBC News. Frazee will appear back in court on Tuesday.
Kelsey Berreth Update: Parents Believe Colorado Mother was Killed Over Custody Dispute | U.S.