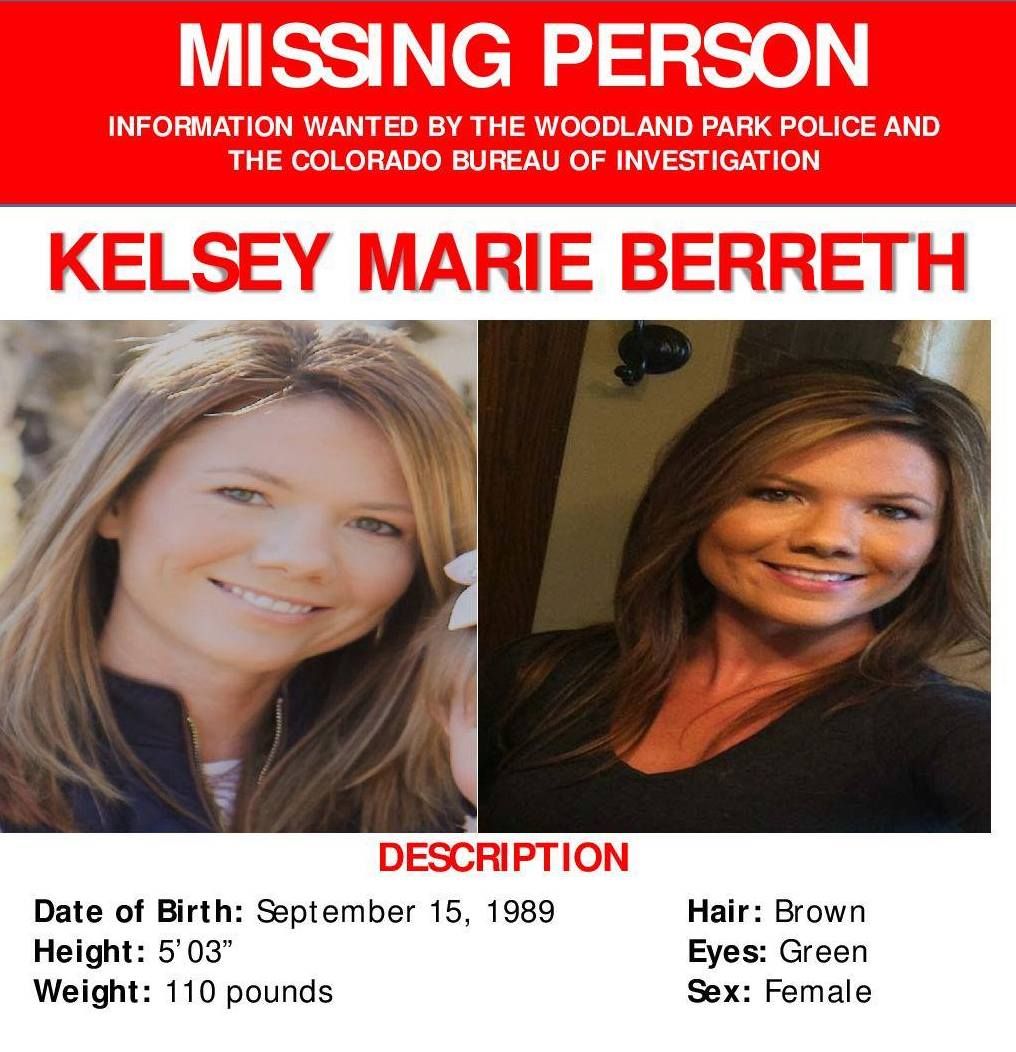 Colorado authorities have extended their search for missing mother Kelsey Berreth, who they say was murdered by her fiancé, to a landfill south of Colorado Springs.
The 29-year-old flight instructor and mother-of-one has been missing since Thanksgiving and has been presumed dead. Investigators have turned their attention to the Midway Landfill in Fountain, Colorado, ABC News reported.
"The Colorado Bureau of Investigation contacted Waste Management of Colorado regarding a potential search at Midway Landfill and we are cooperating fully," Waste Management spokeswoman Anne Spitza told ABC News.
Spitza did not elaborate on the timing of the search or what investigators may be looking for. Instead, she referred any questions about the landfill search to the district attorney's office.
The Midway Landfill is located about 40 miles from Woodland Park, Colorado, where Berreth was last seen at a Safeway grocery store by her fiancé, 32-year-old Patrick Frazee. On December 21, Frazee was arrested on charges of first-degree murder and solicitation to commit murder.
Frazee, who has yet to enter a plea, was due back in court on February 19. The couple's 1-year-old daughter, Kaylee Berreth, was being cared for by her maternal grandparents.
Woodland Park Police Chief Miles De Young told reporters at the time of Frazee's arrest that authorities believed the 29-year-old was killed at her home. Investigators have not yet located Berreth's body.
"Investigators have recovered a number of items that make us suspicious that the crime did occur at Kelsey's residence," De Young said at the time. "That's why we have been coming back to her residence."
Berreth was last seen shopping at a Safeway grocery store near Woodland Park on November 22. Three days later, messages from her cellphone were delivered to her fiancé and to her job at Doss Aviation in Pueblo, Colorado.
Berreth's phone was pinged to a location near Gooding, Idaho, the day the text messages were sent. Police were reportedly looking into an Idaho woman suspected of getting rid of Berreth's phone, CNN reported.
Berreth was reported missing by her mother on December 2, more than a week after the text messages were allegedly sent.