Kelsey Berreth Update: Idaho Nurse Charged In Connection to Colorado Mother's Disappearance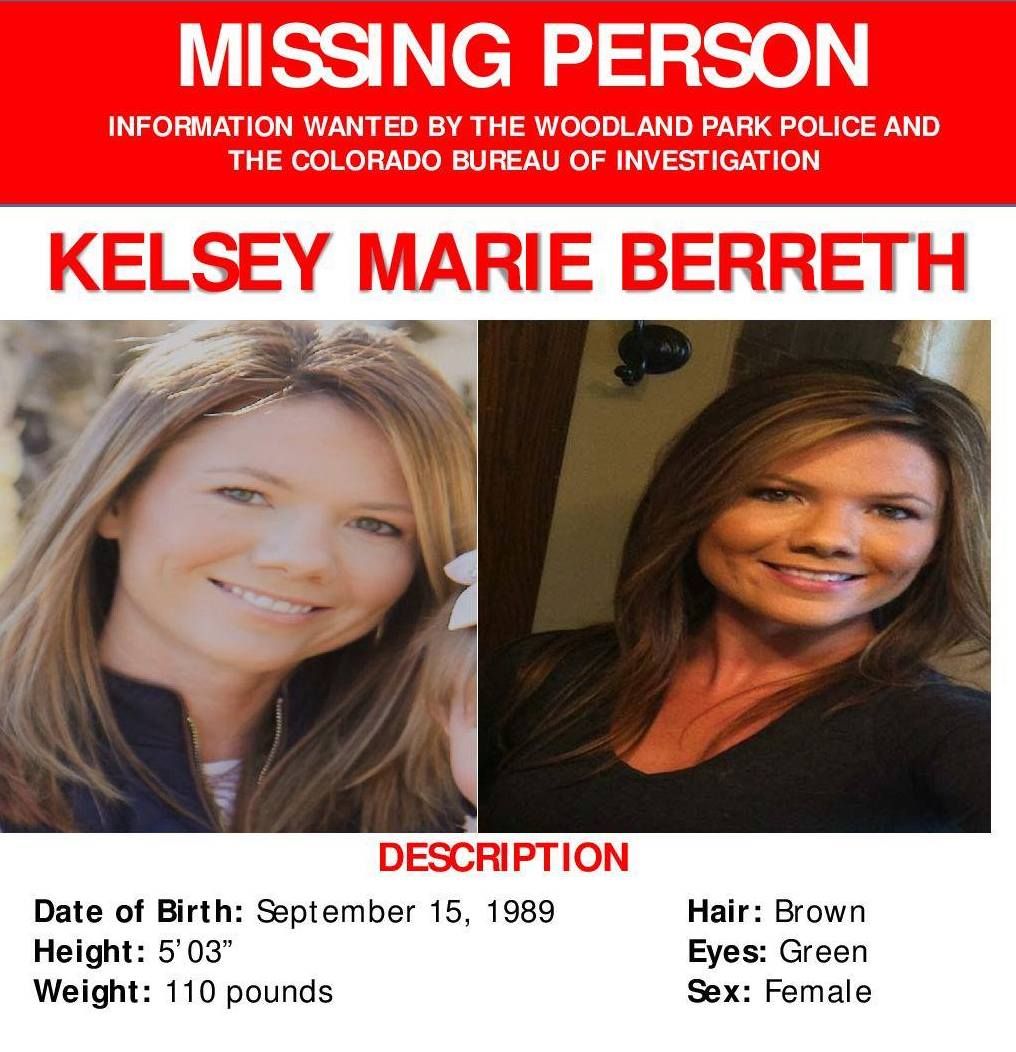 A nurse in Idaho will face one charge of tampering with physical evidence in connection to the disappearance of Colorado mother Kelsey Berreth.
Krystal Jean Lee Kenney, 32, was summoned to appear at Teller County District Court on February 8 on a count of tampering with physical evidence, according to Colorado prosecutors. Kenney was scheduled to appear before Judge Scott Sells at 8:30 a.m. for an advisement hearing, Lee Richards, spokeswoman for District Attorney Dan May, told the Denver Post.
A criminal complaint claimed that Lee "unlawfully and feloniously destroyed, mutilated, concealed, removed or altered physical evidence" between November 24 and November 25 of 2018. Felony charges were filed against Kenney on Monday.
Authorities did not comment on what specific evidence Kenney allegedly tampered with. However, investigators previously said that Berreth's cellphone had pinged to a location in Gooding, Idaho, three days after her disappearance.
Investigators suspected a woman had disposed of the cellphone, a Twin Falls Sheriff's Office spokeswoman told NBC News.
Berreth's fiancé, 32-year-old Patrick Frazee, was arrested and charged with two counts of first-degree murder in Berreth's disappearance on December 21. He was also charged with three counts of solicitation to commit murder in Berreth's death.
Frazee allegedly tried to convince at least one other person to participate in Berreth's slaying, according to charging documents. The solicitation charges suggest Frazee attempted to persuade someone or several people to kill the mother of his child three times, the Denver Post noted.
Berreth is believed to have either been killed by Frazee or during a robbery he commissioned, according to NBC News. The 29-year-old's body has not been found, but investigators believe she is dead.
The mother-of-one was last seen shopping with the couple's one-year-old daughter, Kaylee, at a grocery store near her Woodland Park, Colorado, home. Days later, messages were sent from Berreth's phone to Frazee and to her job at Doss Aviation in Pueblo, Colorado.
Berreth's mother reported her missing on December 2, more than a week after she allegedly sent those text messages. The couple's daughter was placed under the care of her maternal grandparents.
Frazee has not entered a plea and is due back in court on February 19.