Kelsey Berreth Update: Search Warrant Executed at Home of Fiancé of Missing Colorado Mom
Police in Colorado have reportedly arrived at the home of Patrick Frazee, the fiancé of missing mom Kelsey Berreth, to execute a search warrant. Frazee was the last person to see the 29-year-old before she mysteriously disappeared on Thanksgiving.
Deputies with the Teller County Sheriff's Office were seen cutting the lock on the gate leading onto Frazee's property in Florissant, Colorado, to execute the search warrant in connection to Berreth's disappearance, ABC News correspondent Clayton Sandell reported. Sandell tweeted that an FBI Evidence Response Team had arrived to assist with the operation.
The Teller County Sheriff's Office confirmed that investigators were searching Frazee's home, KCNC-TV reported.
The law enforcement action came a day after Frazee released a statement through his attorney about his behavior during the investigation. Attorney Jeremy Loew described Frazee as being cooperative with law enforcement and pushed back on the notion that he had chosen not to attend a police news conference on Monday.
"Mr. Frazee's cooperation includes interviews with law enforcement, voluntarily releasing his phone to be searched by law enforcement, buccal swaps, and photographs," Loew said in a statement to PEOPLE.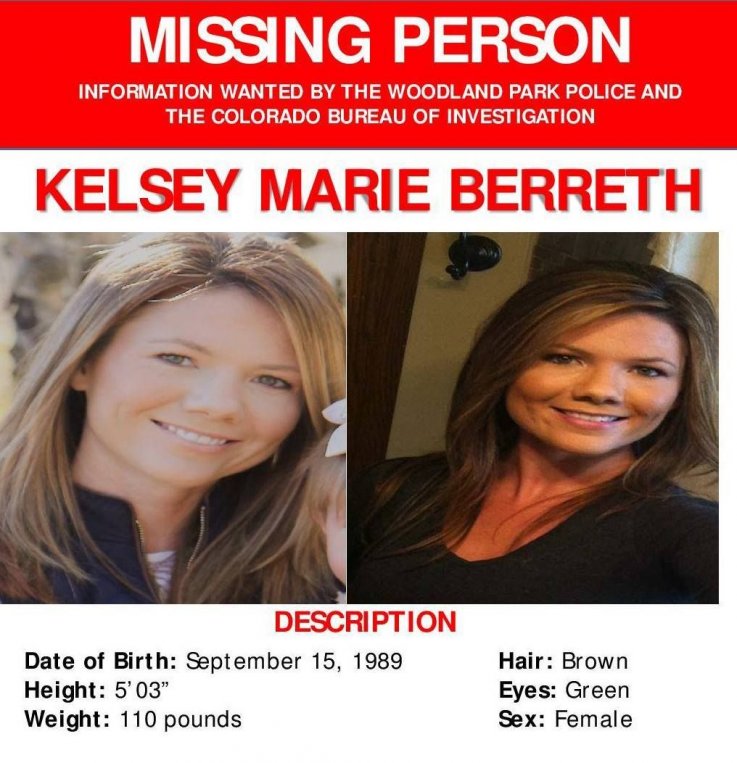 Loew said his client was notified of the press conference about an hour before it began. "Had he been given more advance notice, he would have participated," he said.
"Mr. Frazee hopes and prays for Ms. Berreth's return," Loew said in the statement. "Mr. Frazee will continue to cooperate with law enforcement and continue to parent the child he shares with Ms. Berreth."
Berreth was last seen at a Safeway supermarket near her Woodland Park home on November 22. Three days later, text messages from her phone were sent to her employer, Doss Aviation, and her fiancé. Her phone was pinged in Gooding, Idaho.
The 29-year-old mother-of-one was described as a 5-foot-3 white female, weighing 110 pounds. Berreth has brown hair and green eyes.
Investigators urged anyone with information to contact the Woodland Park Police Department at 719-687-9262 or the Colorado Bureau of Investigation at 719-647-5999. Any information can also be sent via email to kelsey@city-woodlandpark.org.
Kelsey Berreth Update: Search Warrant Executed at Home of Fiancé of Missing Colorado Mom | U.S.