Kelsey Grammer Says Trump Could Win in 2020, Wife Adds Climate Change is Fake
Kelsey Grammer and his wife said climate change wasn't a serious issue during a quick interview with TMZ on Saturday. Grammer and wife Kayte Walsh were adamant about the global science concern being a non-issue and stood by President Donald Trump's decision to hold off on signing a pact to address climate change at the G-20 Summit.
Grammer was slightly more concerned with the world's warming temperatures than his wife, who spoke candidly in the background about climate change being a myth.
"I do think there's a warming trend. I'm willing to deal with that," Grammer said. "You know, when we were kids, we were worried about the next ice age, so something's happening. Something switched really fast. I think science likes to keep us jumping."
But Grammer doesn't necessarily think humans are the only reason for the earth's warming temperatures.
"We'll see. Could be sunspot activity. They used to talk about that a lot too," he said. "But I don't know. I think man has definitely contributed some to what's going on in our world. That's what we do."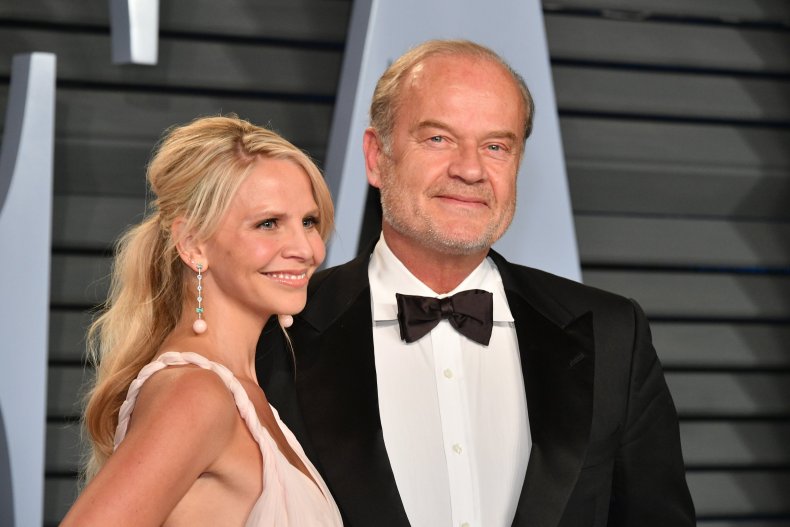 The Trump Administration released the Fourth National Climate Assessment on November 23, which was supported by 13 federal agencies and over 300 climate scientists. The report, in summary, declares climate change is a global issue, which could result in climbing temperatures and lead Earth to someday to be uninhabitable by human life.
Trump denied the findings in the report and claimed he did not believe it. Trump has long opposed the idea of climate change. The rresident explained he had read "some" of the report before making this statement.
Press Secretary Sarah Huckabee Sanders also denounced the study. "We think that this is the most extreme version and it's not based on facts," Sanders said on November 27. "It's based on — it's not data-driven. We'd like to see something that is more data-driven."
Grammer explained Walsh's remarks, which resulted in a conversation on the administration report. "She thinks it's a big smoke screen for everything," Grammer said of his wife's beliefs.
Walsh responded, "Of course! Everyone is being conned." When asked if the Trump report could have been fabricated by a paid party she responded: "This whole reality is manipulated."
Grammer also supported Trump's decision not to sign the climate agreement at the G-20 Summit. He was the only president who did not sign. "He's got a couple ideas that might be different about it," said Grammer.
As for if he sees Trump winning a second term in office, Grammer said, "I think he can win, yeah."