Who Is Kelsey Turner? Playboy Model Charged With Killing California Psychiatrist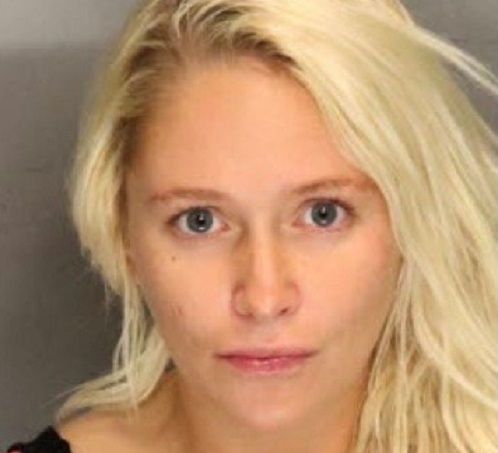 A woman has been arrested on suspicion of the murder of a child psychiatrist who was found in the trunk of an abandoned vehicle just outside Las Vegas.
Kelsey Turner, 25, was arrested on March 21 in Stockton, California, in connection to the killing of 71-year-old Dr. Thomas Burchard.
On March 7, the Las Vegas Police Department received a call about an abandoned vehicle on State Route 147, near mile marker 14. When officers arrived at the scene, they found Burchard's body in the trunk of the car while performing an inventory check.
According to the Las Vegas Review-Journal, a passer-by called police after noticing the parked vehicle had a rock thrown through one of its windows.
The Clark County coroner's office ruled Burchard's cause of death as homicide from a blunt force injury to the head.
"The investigation conducted by LVMPD Homicide Detectives determined 25-year-old Kelsey Turner was involved in the incident," police said in a statement. "Turner is currently awaiting extradition to Clark County for Open Murder."
According to the Salinas Californian, the name and mugshot released by the LVMPD match those to a glamour model who has appeared in a number of magazines and websites, including Playboy Italy in May 2017.
A Facebook profile for a Kelsey Turner in Las Vegas, Nevada, also features photos from a shoot with Playboy.
In an online interview with Playboy, Turner described herself as "impulsive," adding: "I love emotions and fun, I live my life fully aware that it is the only one I have."
She also appeared to have entered a Maxim Cover Girl competition, finishing 8th in the West Group Nine category.
"I'm actually a very talented R&B and blues singer," she told Maxim. "I would consider this a secret talent because I decided pretty early on that I wanted to preserve my music as a personal and private hobby. I have a keyboard in my room and record in studios often."
When asked what she would do with the $25,000 prize money if she won the competition, Turner said: "Responsibly enough I would probably pay off my student debt first and then help my family in any way that I could."
Turner's mother, Susan, told KSBW that the suspect and Burchard had known each other for a number of years, with the psychiatrist paying rent on a home in Salinas, California, where Turner lived with her mother and children.
Judy Earp, Burchard's girlfriend of 17 years, told the Review-Journal that he chose not to retire at age 65 because he couldn't bear to leave his patients, instead cutting his work week down to four days.
Following his death, Montage Health spokeswoman Mary Barker said in a statement: "Dr. Burchard was a psychiatrist in our behavioral health program for almost 40 years and was very helpful to many patients.
"It's a very sad situation and our hearts go out to his family, friends, patients, and colleagues. We are notifying his patients and providing grief counseling for staff."