Ken Starr Says Donald Trump Went to the 'Brink' on Obstruction 'but He Didn't Walk Across That Red Line'
Ken Starr, the independent counsel who investigated President Bill Clinton, said that Robert Mueller's Russia report showed that Donald Trump went to the "brink" on obstruction of justice but didn't commit a crime.
Appearing on Fox News on Friday morning, Starr talked about why the president was not prosecuted on obstruction of justice despite evidence that he had tried to interfere several times with the special counsel's probe into Russian election interference.
"The law cares about what is done, not what is thought or what is said," Starr said. "The president's instincts are very aggressive, he knows how to fire people and he fires people but guess what: He may have come to the brink but he didn't walk across that red line."
Starr added that Trump "showed wisdom in the end" but can sometimes be his "own worst enemy."
According to the special counsel's report, which was redacted and made public on Thursday by Attorney General William Barr, Mueller did not make a final determination on obstruction of justice but did not exonerate the president.
"The evidence we obtained about the President's actions and intent presents difficult issues that would need to be resolved if we were making a traditional prosecutorial judgement," the report read. "At the same time, if we had confidence after a thorough investigation of the facts that the President clearly did not commit obstruction of justice, we would state so."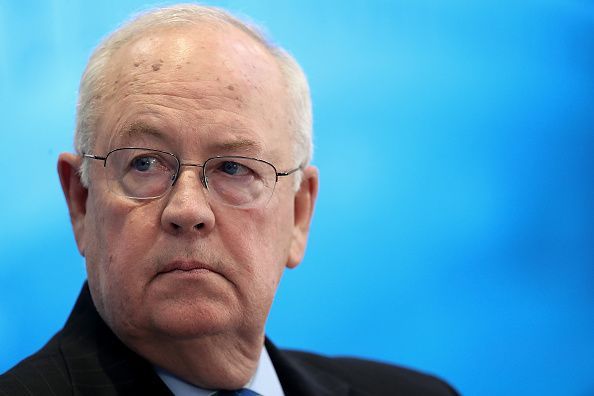 Mueller investigated 10 episodes involving Trump's potential obstruction of justice. One revelation was that the president tried to fire the special counsel multiple times. Upon hearing that Mueller had been appointed to the position, Trump said that it would be the end of his presidency.
The special counsel also laid out in his report the argument for Congress to take up the issue of obstruction of justice, writing: "Congress has authority to prohibit a president's corrupt use of his authority in order to protect the integrity of the administration of justice."
But Barr and Deputy Attorney General Rod Rosenstein, acting on their own, said there was not sufficient evidence to charge the president with a crime.
Trump responded to the Mueller report on Thursday during an event for wounded veterans at the White House, saying it was a "good day."
"They're having a good day. I'm having a good day, too. It was called no collusion. No obstruction," he said, which prompted applause from the audience. "There never was by the way and there never will be. And we do have to get to the bottom of these things I will say. This should've never happened."
Ken Starr Says Donald Trump Went to the 'Brink' on Obstruction 'but He Didn't Walk Across That Red Line' | U.S.