'Ken Starr Was Right' Twitter Campaign Gives Bill Clinton's Sex Scandals And Impeachment Another Look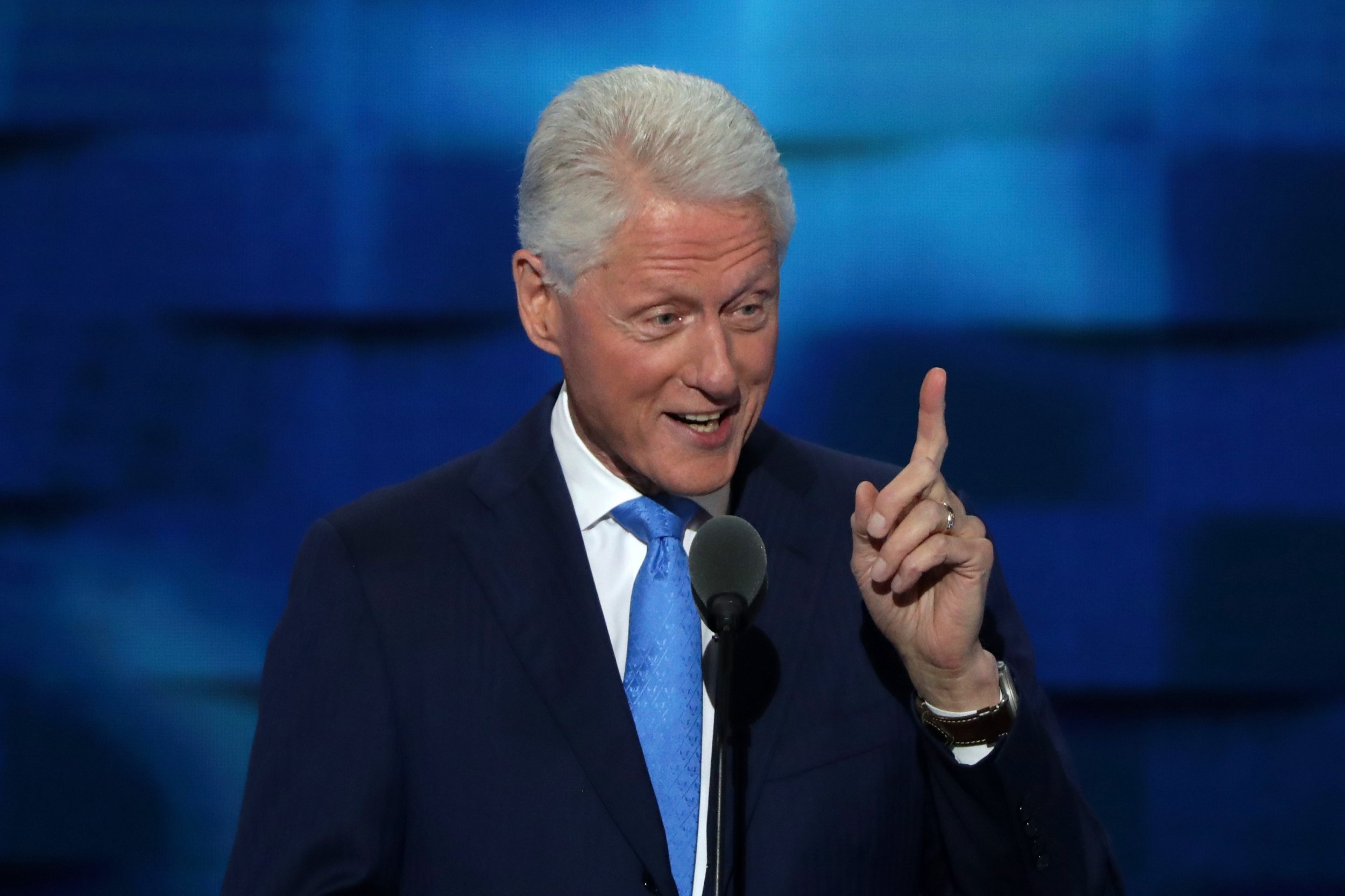 Bill Clinton's history of sex scandals faced yet another new wave of scrutiny Sunday as a trending Twitter campaign — called
"Ken Starr Was Right"
— rallied behind the idea that the former president should have resigned or been kicked out of office.
The Twitter trend is just the latest example of Clinton's controversies getting a harsh second look, as the #MeToo campaign against sexual harassment has raised new questions about whether the former president evaded justice.
The campaign on Sunday started after Ross Douthat, a conservative New York Times columnist, wrote a column saying Clinton's presidency never would have survived the current climate calling for alleged sexual harassers and attacks to lose their positions of powers.
Douthat's column, "What If Ken Starr Was Right?," says Starr, the independent counsel who investigated Clinton's affair with White House intern Monica Lewinsky, uncovered a pattern of lies and abuse severe enough that it should have pushed Clinton out of the presidency.
Starr, at the time, had accused Clinton of using perks of his political posts to lure women, and then lying and bullying victims to keep them quiet.
The report helped lead to Clinton being impeached by the House in December 1998 for perjury and obstruction of justice charges. But the Senate narrowly voted to acquit him in February 1999, and Clinton finished his second term with the highest approval rating on any president since World War II.
During the investigation, the Democratic president told multiple misleading statements about his past affairs and accused Starr, a Republican, of leading a political witch hunt against him.
Douthat suggested Clinton never could have gotten away with this now.
"Would any feminist today hesitate to take a similar opportunity to remove a predatory studio head or C.E.O.?" he wrote.
The Democratic Party, he said, displayed " a great act of partisan deformation" by siding with Clinton and casting Starr as unreliable because of his GOP ties.
Douthat's column kicked off the Twitter trend, which led to thousands of users agreeing that Clinton deserved harsher treatment at the time.
Clinton's history of abuse allegations took on a second life last year when Donald Trump used them to deflect from his own allegations while running against Hillary Clinton for the presidency. Trump held a press conference with Clinton's accusers before the second presidential debate, while fending off his own scandal over the infamous "grab them by the pussy" Access Hollywood video.
With the #MeToo campaign unearthing allegations about prominent politicians — Senator Al Franken (D-Minn.) became the latest one last week — Clinton's past is getting its most intense reassessment yet.
Senator Kirsten Gillibrand (D-N.Y.) suggested Clinton should have resigned, and polls show that even Hillary Clinton supporters believe the accusations against her husband.
The new campaigns against Clinton have also raised questions about whether President Trump might face the same calls for removal over his own sexual misconduct allegations, which emerged during his campaign but did not keep him from winning.