Devin Booker had a busy weekend. On Saturday, the two-time NBA All-Star hit the headlines after Kendall Jenner shared a picture of them in a story on Instagram to celebrate their one year anniversary, while on Sunday he was involved in a scuffle with Nikola Jokic.
Here is everything you need to know about the Phoenix Suns star.
What happened with Nikola Jokic?
On Sunday, Booker was involved in a scuffle with NBA MVP Nikola Jokic in Game 4 of the Western Conference semifinals between the Suns and the Denver Nuggets.
Booker confronted Jokic after the Serbian had been ejected from the Nuggets' 125-118 defeat against Phoenix following a flagrant foul on Suns guard Cameron Payne. The two were swiftly separated and Booker, who finished with 34 points, 11 rebounds and four assists, was assessed with a technical foul.
"That's all I said, just 'What are you doing?'" Booker said. "It's just an emotional play.
"I don't think he meant harm by it. Just a frustration foul. It's tough, just defending my teammate, that was it."
The Suns swept the Nuggets and advanced to the first time since 2010. Booker may not enjoy the same level of popularity online Jenner does, but has emerged as a cornerstone of the franchise and has firmly established as an NBA star in his first six seasons in the league.
Which college team did Devin Booker play for?
Booker attended Moss Point High School in Moss Point, Mississippi. By the end of his junior year in 2012 he was ranked as the 18th-best high-school prospect in the country by ESPN and had received scholarship offers from Duke, North Carolina, Florida, Michigan, Michigan State, Missouri and Mississippi State.
A 2014 McDonald's All-American, Booker eventually committed to Kentucky in November of the following year but spent just one season with the Wildcats. In his solitary college season, he finished with an average of 10 points, two rebounds, 1.1 assists in 21.5 minutes per game and was named SEC Sixth Man of the Year and made the SEC All-Freshman Team and the All-Sec Second Team.
In April 2015, he declared for the NBA Draft along with fellow Wildcats Karl-Anthony Towns and Trey Lyles—who had committed to Kentucky at the same time as Booker—Andrew Harrison, Aaron Harrison, Dakari Johnson and Willie Cauley-Stein.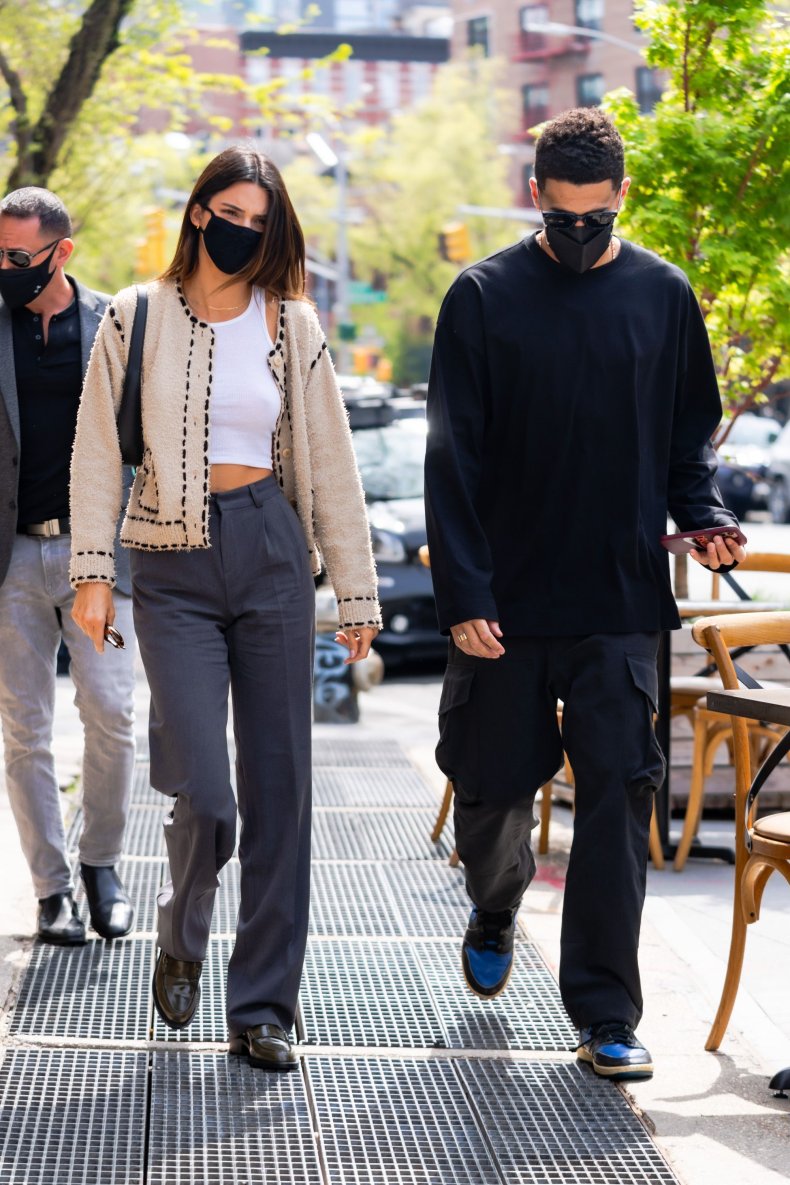 Devin Booker salary
Booker, who is listed as 6ft 5in and 206 pounds, signed a five-year, $158 million maximum contract extension with the Suns in July 2018.
"I am humbled and honored to commit to the Suns organization long term," the two-time All-Star said at the time.
"I have loved calling Phoenix home the last three seasons as this team and community are special to me. Thank you to the Suns for drafting me and believing in me. I look forward to the future and pursuing a title as a Phoenix Sun."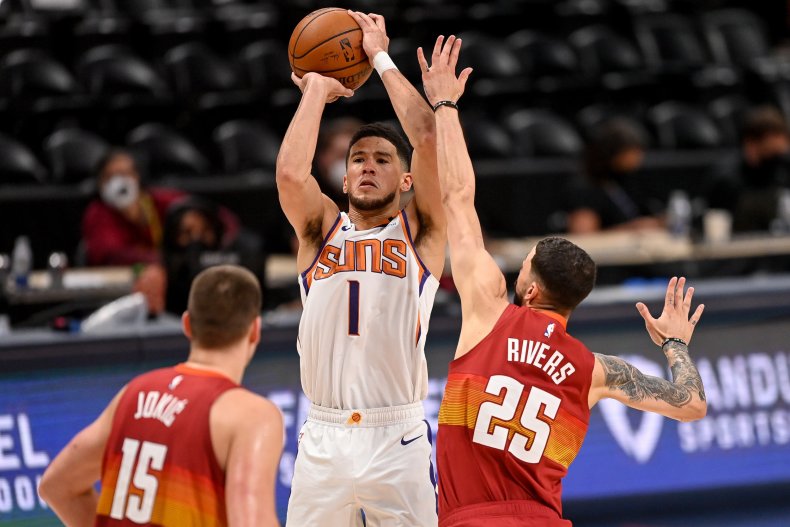 Devin Booker records
On March 24, 2017, Booker exploded for a franchise-record 70 points in a game against the Boston Celtics, becoming only the sixth player in NBA history to score at least 70 points in a game and the youngest player to score 60 points in a game. Just under a year later, on March 2, 2018 he passed the 4,000-point threshold in the NBA at the age of 21 years and 123 days, the third youngest player to reach the milestone after four-time NBA champion LeBron James and two-time NBA champion Kevin Durant.
Twelve months later, the Suns guard became the youngest player in NBA history to score at least 50 points in back-to-back games.
An NBA All-Rookie First Team selection in 2016, Booker won the Three-Point contest at the 2018 All-Star Game and has been an All-Star selection over the last two seasons. Through his first six seasons in the NBA, Booker averages 23 points, 3.7 rebounds and 4.6 assists per game shooting 45.5 percent from the floor.
Where is Devin Booker from?
Booker was born in Grand Rapids, Michigan, the hometown of his mother, Veronica Gutierrez, whose father was Mexican and mother Puerto Rican.
Speaking to The Athletic in 2019, Booker explained he had grown interested into the Mexican side of his family and was routinely quizzing his mother about her heritage.
"When I was a kid, I was always on the go, either outside playing basketball or something, so when it was time when my mom wanted to go to the other side of Michigan to hang with my Mexican side of the family, it wasn't really a priority for me," he said.
"But getting to the age that I'm at now, understanding how important that is, that's a part of me, something that I'm growing to realize."
Booker's father, meanwhile, was born in Pascagoula, Mississippi. A point guard, Melvin Booker played for the University of Missouri for four years, before embarking on a nomadic journey that would take him to the NBA for three seasons and across several European teams. Booker Sr. met Gutierrez in Grand Rapids where he was playing for the city's Continental Basketball Association franchise Grand Rapids Mackers.
Booker's half-sister suffers from microdeletion syndrome, a genetical chromosomal disorder.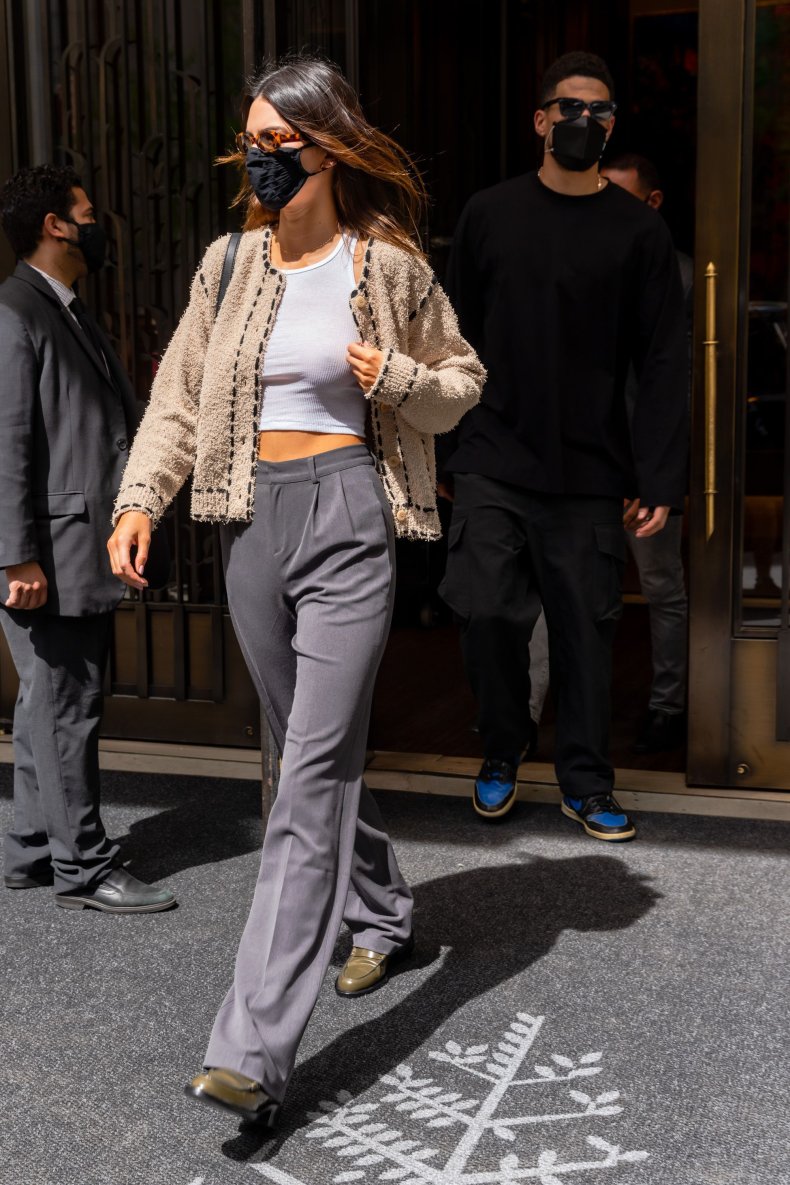 Uncommon Knowledge
Newsweek is committed to challenging conventional wisdom and finding connections in the search for common ground.
Newsweek is committed to challenging conventional wisdom and finding connections in the search for common ground.
About the writer
Dan Cancian is currently a reporter for Newsweek based in London, England. Prior to joining Newsweek in January 2018, he was a news and business reporter at International Business Times UK. Dan has also written for The Guardian and The Observer.