Is Kendall Jenner Dating Devin Booker? Here's What We Know For Sure
Is Kendall Jenner, once again, off the market? The model is rumored to be dating Phoenix Suns star Devin Booker, after the two were spotted on a road trip together.
Jenner recently clapped back at an internet troll who insinuated that she was being "passed around" basketball players (she has been romantically connected to NBA stars in the past such as Ben Simmons and Blake Griffin). Her NSFW response led fans to speculate that she is having a fling with the NBA star. Here's what we know about the model's latest relationship.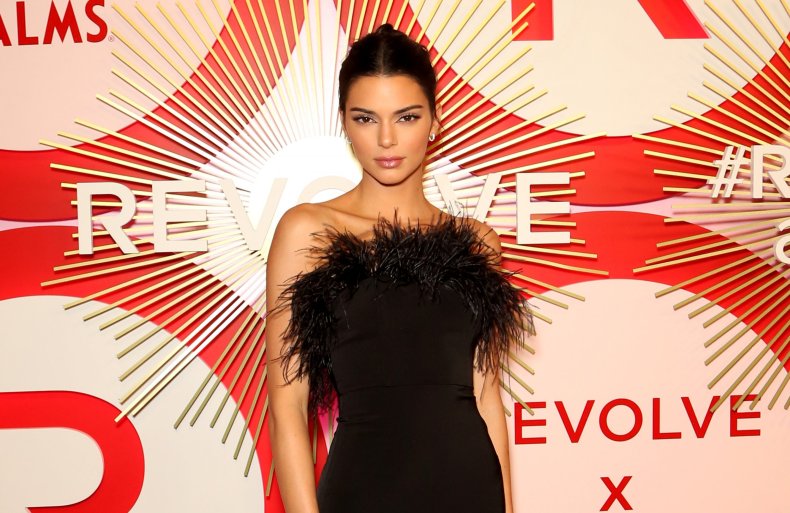 A video surfaced online that featured the pair on a social distancing road trip from Los Angeles to Sedona on April 29. The footage showed Jenner and Booker taking a quick bathroom break during their eight hour journey. The model and the NBA star were boarding his $200K Mercedes Benz Maybach.
Onlookers claimed that they looked like a couple, but a source for TMZ said they were just friends. "Kendall and friends have a small social circle amongst the group, who have been following the same social distancing and physical distancing guidelines," the insider insisted. "Devin is a friend and is part of the small group. They took a road trip for some much-needed air."
Jenner and Booker are also following each other on Instagram (the Adidas model only follows 211 people, for some perspective). However, the Phoenix Suns player hasn't liked any of her recent vacation throwback pictures.
The model and NBA star have been running in the same social circles for a while. According to Us Weekly in 2018, Booker and Jenner were previously linked when they went on a double date with her then-boyfriend Philadelphia 76ers star Simmons along with Kylie Jenner's former best friend Jordyn Woods.
Woods, Booker's ex, appeared to shade Jenner as news of her fling surfaced. She Tweeted (and subsequently deleted) several trash can emojis, along with "haha good morning."
This isn't the first time Jenner dated an NBA player. Cosmopolitan reported that from 2018 to 2019, she was an item with Simmons. She also dated Detroit Pistons star Blake Griffin in 2017. The cover girl was also rumored to be dating Los Angeles Laker players Kyle Kuzma in 2019 and Jordan Clarkson in 2016.