Kendall Jenner, Hailey Baldwin And More Could Be Subpoenaed For Missing Fyre Fest Funding: Report
Some popular celebrities may face subpoenas for promoting Fyre Fest. The infamous event was touted as a luxury experience and raised $26 million from attendees, though the funds seemingly weren't spent on food, acts or lodging the way they promised. Now, models like Kendall Jenner, Bella Hadid, Hailey Baldwin and Emily Ratajkowski are could be questioned about the event, according to Billboard.
Jenner, however, could be in trouble. Under law, a social media influencer must make it clear their post is an ad if they are receiving compensation by a third party for posting it—and Jenner allegedly didn't do that with her Fyre Fest post.
Gregory Messer, a trustee overseeing Fyre Fest's bankrupsy, presented the new subpoena requests to a judge on Friday. He plans to subpoena two groups: IMG Models and Jerry Media, along with individual research and a possible subpoena to Jenner for her unlabeled ad.
Jenner and the other models are employed by IMG Models, who received a $1.2 million payout for the viral festival ads, which falsely advertised the event as a lavish experience. Musicians like Soulja Boy and Waka Flocka Flame were also listed as possibly getting subpoenaed. They were allegedly paid $115,000 and $150,000 to appear at Fyre Fest.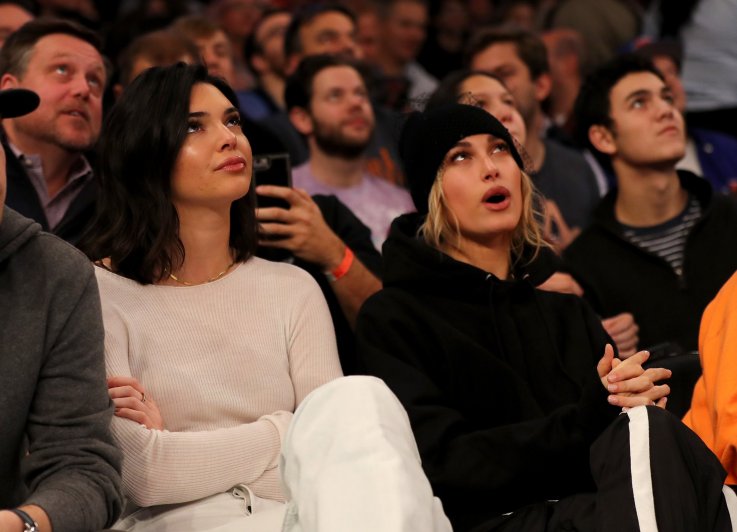 One advertisement in particular though, posted by Jenner, is subject to individual attention. Jenner was paid $250,000 to launch the first promotion of the festival on her Instagram account. The post did not clarify Jenner was paid to promote the advertisement, which could land her in legal trouble according to rules of the Federal Trade Commission, Complex reported.
Jerry Media is also in hot water for promoting the fest when some alleged signs were there it would fail. The trustee said the media company was paid $90,000 in March 2017 by Fyre Media, though Billboard stated Jerry Media later told them it was only a $30,000 payment.
In total, Messer is looking to subpoena a handful of celebrities whose funding from the festival totaled $5.3 million.
The April 2017 festival was glamorized as a luxury, celebrity-studded event in the Bahamas, but the first attendees to arrive were shocked to find a less-than-promised experience. The villas they were promised turned out to be reused hurricane refugee tents, and a photo of a "cheese sandwich" circled the internet and revealed the planned party of the century was a fraud.
Two documentaries were released in January, one on Hulu and one on Netflix, that detail the planning and destruction of the festival. It's unclear if the fest's founder, Billy McFarland, planned for the fest to be grand, or used the opportunity as a scam.
McFarland is now in prison on a six-year sentence. The young entrepreneur wrote an apology letter from prison in November. "I am incredibly sorry for my collective actions and will right the wrongs I have delivered to my family, friends, partners, associates, and you, the general public," McFarland wrote in the letter published by People. "I've always sought—and dreamed—to accomplish incredible things by pushing the envelope to deliver for a common good, but I made many wrong and immature decisions along the way and I caused agony."
Kendall Jenner, Hailey Baldwin And More Could Be Subpoenaed For Missing Fyre Fest Funding: Report | Culture