Kendall Jenner to Pay $90,000 to Settle Fyre Festival Lawsuit for Promoting Doomed Event
Kendall Jenner has agreed to pay $90,000 to settle a lawsuit due to her involvement in the doomed Fyre Festival.
The Keeping up With the Kardashians star, 24, was paid reportedly $275,000 in 2017 for an Instagram post that advertised the ill-fated venture.
A number of other celebrities including model Emily Ratajkowski, Migos, Pusha T, Blink-182 and Lil Yachty were also hit with lawsuits for promoting the event by a bankruptcy trustee who is looking to recover money lost by investors.
Jenner has denied any liability related to the lawsuit but has agreed to make a payment after mediation with trustee Gregory Messer, reports E! News.
According to E!, the lawsuit claimed Jenner was paid the large sum to promote Fyre Festival and convince her millions of followers that it "would be filled with famous models on an exotic private island with 'first-class culinary experiences and a luxury atmosphere.'"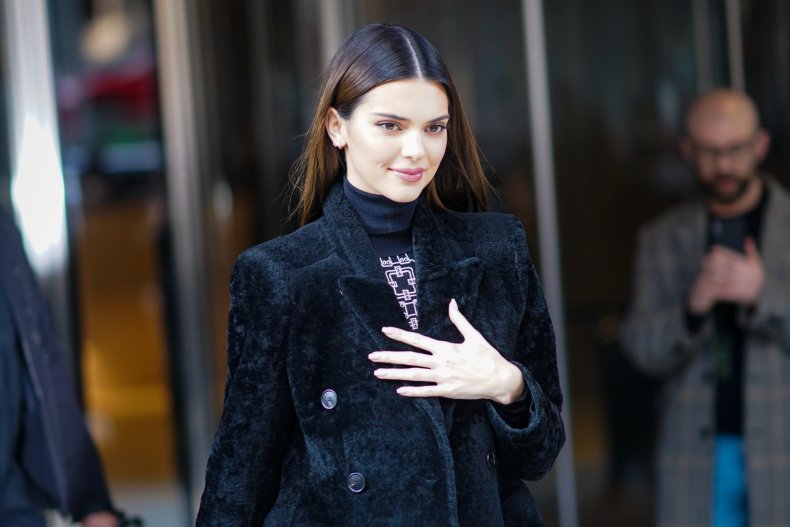 A since-deleted post shared to Jenner's Instagram at the time was captioned: "So hyped to announce my G.O.O.D Music Family as the first headliners for @fyrefestival. Use my promo code KJONFYRE for the next 24 hours to get on the list for the artists and talents afterparty on Fyre Cay."
Court documents obtained by E! also stated Jenner "did not indicate to the public that she was paid to promote the Festival" and that her deleted post led fans to believe her brother-in-law Kanye West would be performing.
The lawsuit also alleged that Jenner failed to "inform their fans and followers that they ultimately decided not to attend the Festival because of problems with the Festival of which they and their agencies were uniquely aware."
Hundreds of thousands of dollars were paid to music acts and models to appear at the Bahamas-based festival, which was slated to launch in April 2017.
Fyre Festival founder Billy McFarland is currently serving a six-year prison sentence after pleading guilty to two counts of wire fraud.
Jenner addressed the controversy in a New York Times interview in March 2019, where she said she learned from the debacle.
"You get reached out to by people to, whether it be to promote or help or whatever, and you never know how these things are going to turn out, sometimes it's a risk," she said.
"I definitely do as much research as I can, but sometimes there isn't much research you can do because it's a starting brand and you kind of have to have faith in it and hope it will work out the way people say it will."
Representatives for Kendall Jenner have been contacted for comment.