That Pepsi Ad Is Not Why Kendall Jenner Is Not An NFL Quarterback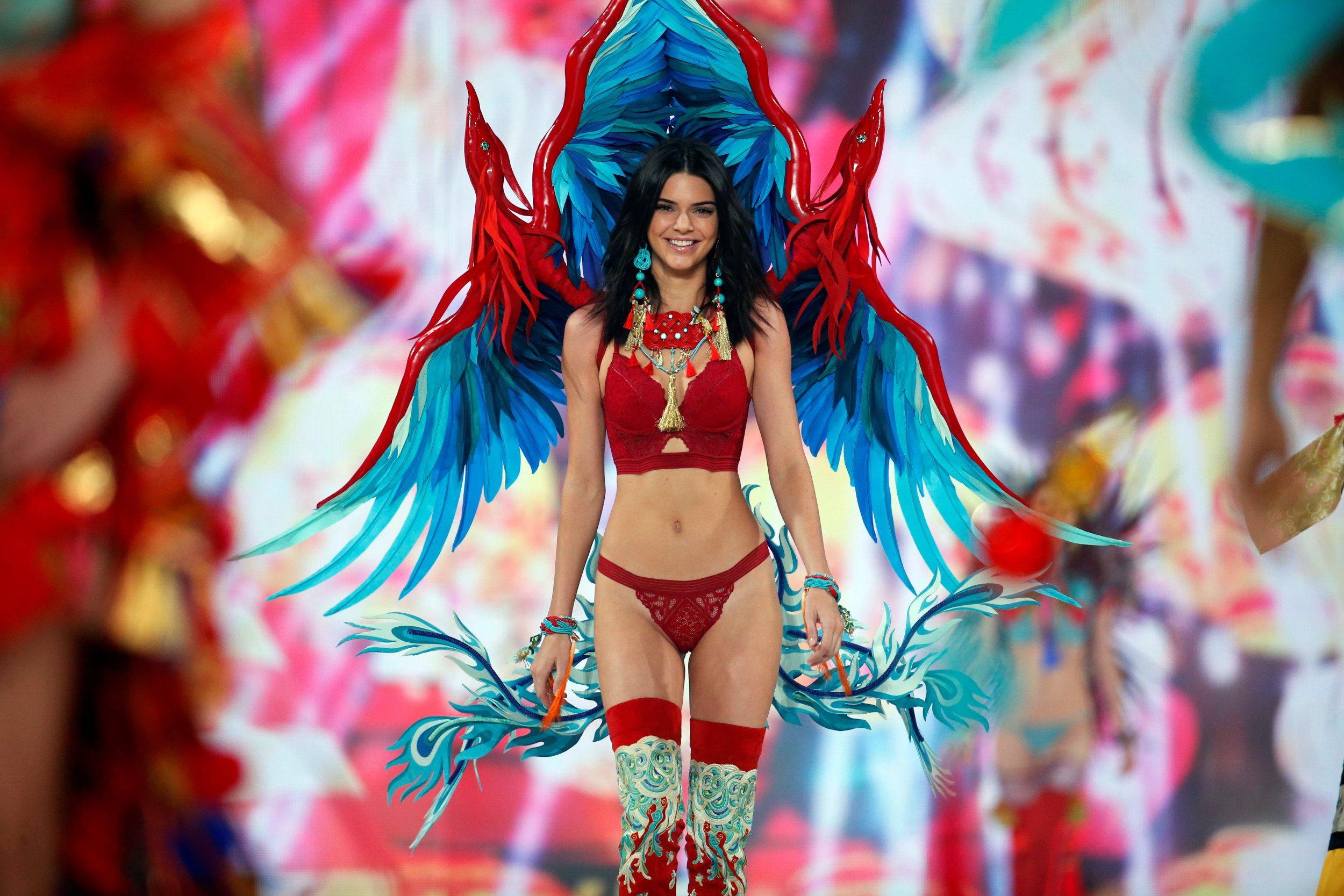 I just want to put this out there for anyone who saw the Pepsi ad that incited an internet kerfuffle earlier this week: Kendall Jenner is not an NFL quarterback. At the very least she does not deserve a starting job. OK, maybe with the New York Jets, but why would she want that?
On Tuesday Pepsi introduced an ad starring the doe-eyed Kardashian clan member that incited a nationwide discussion about Black Lives Matters protesters and police. Now here it is, Wednesday, and Jenner still cannot find her name on a 53-man roster. Tony Romo retired, but have the Dallas Cowboys phoned? Nope. Not one NFL team has contacted her.
So the social justice warriors and left-wing leaning websites such as Politico and ProFootballTalk.com will likely leap to irrational conclusions, conflating the commercial with Jenner's unemployment. As if The Shield is blackballing her. She did a soft drink ad; she didn't punch out her girlfriend. You people.
Besides, it isn't as if Jenner is a pioneer. I remember an NFL player who did a soft drink ad that crossed the color barrier, and he is now in the Pro Football Hall of Fame. His name was Mean Joe Greene. Granted, he was a defensive tackle (and it was Coca-Cola). Maybe if the former Steeler had played quarterback or been pitching Fresca things would not have gone so smoothly.
Even though Pepsi pulled the ad after one day, it was not that controversial. Cops get thirsty, too, is what Pepsi was trying to say. And maybe if you're going to approach a law enforcement officer with a slightly concealed object in your hand, it helps to be a white fashion model with more than 68 million followers on Instagram. News you can use! The NFL appreciates that; why don't you?
Kendall was not even drafted out of college (maybe if she had gone to college?) and never appeared on any of the 3,477 Bleacher Report mock drafts that have been published in the past two years. Robert Griffin III, Johnny Manziel and Tim Tebow are all quarterbacks who won a Heisman Trophy in the past decade and none of them are on NFL rosters, either. Why not?
Related Content: Other players join Colin Kaepernick in NFL protest
Because these are highly coveted jobs. You think Christian Hackenberg just showed up at Jets training camp one day saying, "Gimme a job?" No, Christian Hackenberg showed up after completing 56 percent of his passes and being sacked 82 times in his final two years at Penn State and earned that job. No one is given a free pass in the National Football League, least of all passers.
Jenner never even landed an invite to Jon Gruden's Quarterback Camp—she probably thinks "Spider 2 Y Banana" is the newest flavor at Pinkberry, and not a pass to the fullback in the flat. Again, I implore you, do not place every last one of your hangups about HB2 and BLM and the Las Vegas Raiders on Roger Goodell's doorstep. He is a decent man. Football is family.
I'm only sorry that Pepsi is putting the kibosh on this brilliant ad campaign before rolling out the next few spots in the series featuring other Pepsi products: Kendall prevents a beheading in Aleppo by handing an ISIS fighter a Mountain Dew; Kendall raises her hand in the White House press briefing room and asks Sean Spicer if he'd enjoy a refreshing Mug Root Beer; Kendall spots Colin Kaepernick taking a knee, assumes he is parched, and extends a Gatorade to slake his thirst.
Alas, none of these ads will ever run, just like Kendall Jenner will likely never run or pass on Sundays (or Mondays or Thursdays). The difference is that those ads will not run because their mere existence upsets America and by extension the NFL, whereas Jenner just lacks the measurables. You cannot expect that she will keep up with zone blitz coverages when she can barely keep up with the Kardashians.