Kendall Jenner Tequila Company Sued For Allegedly Ripping Off Other Brand
Kendall Jenner's tequila brand is facing a lawsuit from a Texas-based tequila business, claiming that her company ripped off its branding.
The suit from Tequila 512, which was filed on Wednesday, accuses Jenner's 818 Tequila of allegedly using its logo and color scheme, which the company refers to as "immediately recognizable," according to KXAN, an Austin, Texas-based television station.
According to KXAN, Tequila 512's lawsuit claimed they possess "a highly distinctive logo and color scheme that has been in place since 2015."
Jenner's company launched in May 2021, and according to Tequila 512's website, that company's story started in 2020, but had been "popping up around various Texas markets as an Austin-based brand in a limited way for a number of years."
Tequila 512's lawsuit claims that the alleged similarities between the two brands are an attempt to try and trick customers into believing that Tequila 512 Tequila 818 and are somehow related. The suit claimed Tequila 512 felt the similarities are not by chance and are for one of two reasons.
"Either Defendant intentionally used Plaintiff's bottle, hoping to further blur the lines between the two products, or Defendant was itself confused about the difference between the two brands," the lawsuit said.
In addition to their branding and color scheme, the names of the competing companies are similar. The 818 number is in reference to an area code in the Los Angeles area while 512 is an area code in Austin.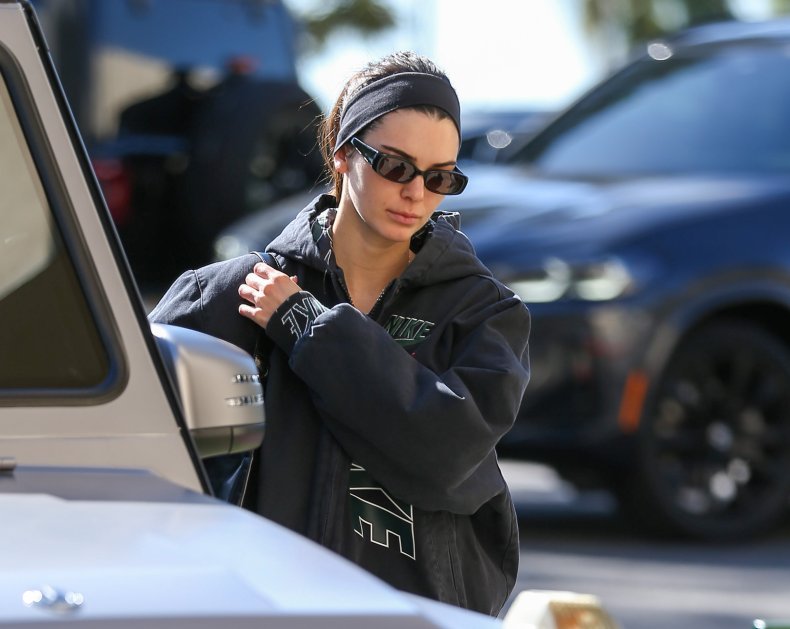 The suit also discussed an alleged incident involving one of Jenner's famous sisters, Kim Kardashian. According to the suit, in May 2021, the brands were reportedly mixed up as Tequila 818 was being pushed on Kardashian's mobile app game as a virtual product available for purchase. But instead of using Tequila 818's logo, the suit alleged an image of Tequila 512 was in its place.
"[Tequila] 818 does not believe there is any merit to these claims," a company spokesperson told Newsweek. "We cannot otherwise comment on the matter."
This isn't the first time Jenner has been involved in a legal dispute. The model and entrepreneur was sued last year for breach of contract for reportedly skipping out on previously agreed-upon photoshoots.
According to Fox News, Italian fashion house Liu Jo sued Jenner, Elite World Group LLC and The Society Model Management, Inc. for $1.8 million in August 2021, claiming that Jenner allegedly failed to honor the terms of a modeling agreement signed in 2019.
Liu Jo alleged that Jenner had agreed to do two photoshoots for the company and she would reportedly be paid $1.5 million, plus a 20 percent "service fee."
The lawsuit alleged Jenner completed one of the shoots, but when COVID concerns stopped the second session from taking place, the second session could not be arranged, despite with Liu Jo claimed were "multiple efforts" to reschedule which "garnered no response" from Jenner.
The Society Management denied the claims in a statement to Fox Business.
"This suit is without merit. The Society Management, on behalf of Ms. Kendall Jenner, has continually offered Liu Jo alternative dates and locations to fulfill an agreement that was forced to be delayed because of the coronavirus pandemic," the statement said. "Jenner has willingly offered to complete services honoring her commitments."