Kendall Roy's Cringe-Inducing Rap from 'Succession' Has Officially Been Released
Succession fans may or may not be pleased to hear that a song "of a certain flavor" is now available to stream.
That's right, Kendall Roy's now-infamous rap from Succession Season 2 has been released as a single, so viewers can relive the "L to the OG" embarrassment on the go.
HBO and WaterTower Music have teamed up for the release of the finished recording by Kendall actor Jeremy Strong and composer Nicholas Britell and it can now be streamed on Spotify.
Episode 8 of Season 2 will go down in Succession canon as one of its best instalments, thanks in part to the utterly unhinged performance from Logan Roy's (played by Brian Cox) number one son, Kendall, at a ceremony to commemorate the tycoon's 50th year in business.
"Yo, b****es be catty, but the king's my daddy," Logan raps in the scene which feels like it goes on forever.
"Rock all the haters while we go roll a 'rati / Squiggle on the decks, Kenny on the rhyme / And Logan big ballin' on Hamptons time."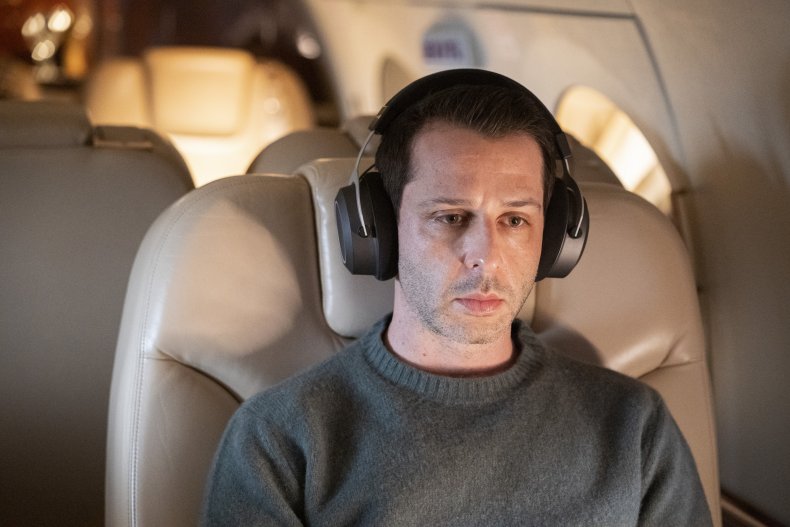 Kendall's tragic performance, complete with a custom baseball shirt, prompts groans and bemused slack-jawed shock from characters at the event.
"It's burning my eyes but I can't look away," Tabitha (Caitlin FitzGerald), the girlfriend of Roman (Kieran Culkin) quips.
Following the broadcast, mortified fans all over begged producers to release the full rap, and now their wish has been granted.
The song was actually composed by Britell, who is also the man behind the much-lauded Succession theme song, as well as the scores for If Beale Street Could Talk, Moonlight and Vice.
"It's actually the official studio version," Britell told Vulture.
"For the audience, we wanted to make sure that it's the best listening experience."
Strong added: "I mean it was immediately clear that he [Britell] had composed something so great that I had to go walk the plank for it, no matter what."
News of "L to the OG's" release has made it to Twitter, where fans are basking in the painful glory of the tragic scene once again.
One fan wrote: "Thank you so much for this masterpiece."
While another added: "Bless you, man! You godly for dropping this hot thing now!"
Another tweeted: "i'm going to stream this every day all day from now on."
Here is the studio version of Kendall Roy's "L to the OG" for your amusement.
Succession is available to stream on HBO.