Where Is Kendall? Who the 2018 Kardashian Christmas Card Left Out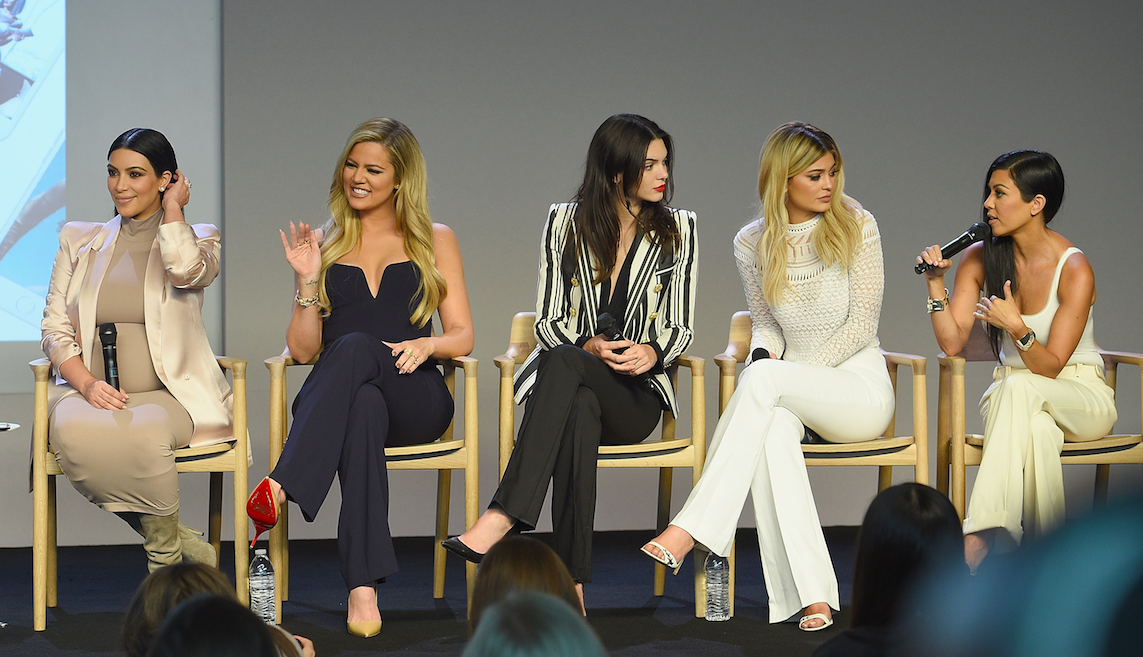 As the number of Kardashian kids continue to grow, it's become harder for the Kardashians, Jenners and Wests to get together for their annual Christmas card. It was originally assumed the famous reality family was going to ditch their tradition completely this year, but they surprised fans when Kim Kardashian posted a picture with her sisters on Monday.
All of the children were there, including Kim's three children, North, Saint and Chicago; Kourtney's three children, Mason, Penelope and Reign; Kylie's daughter, Stormi; Khloé's daughter, True; and Rob's daughter, Dream. Missing from the photo was Kendall, who is the only sister who does not have children. Rob, their only brother, was also absent from this year's card. Matriarch Kris Jenner was also missing.
"Merry Christmas!! We all wish you love and harmony. So far this is by far my most favorite of any Christmas. I have all I could ever want. FAMILY," Khloé wrote on Instagram.
Earlier in the month, Kim asked her followers if she should force her family to do a Christmas card. "I'm here with all my sisters and my mom. Do you think I should pop up on them with a photographer and shoot our family Christmas card?" she wrote.
"I think I can get this done," Kim added. "I can maybe pull this off in an hour. But do we want a sisters/mom Christmas card or do we want all the kids here? I can try to get the kids here and surprise everyone. What do I do guys? Christmas card today? Should I try to get them to do a Christmas card today?"
Kendall and Kris were eliminated from the photo because they had other obligations. "This year we waited until the last minute to do a card. Schedules we're changing, my husband [Kanye West] was in and out of town. But The day of this card last minute realized we were all together so we had all of our kids come meet us," Kim tweeted.
"Kendall and my mom rushed to a meeting after this shoot so this is what we have! As many of us as possible! From our family to yours Merry Christmas," she added.