Kendrick Castillo: Teenager Killed in Denver Shooting Hailed a Hero For Lunging at Gunman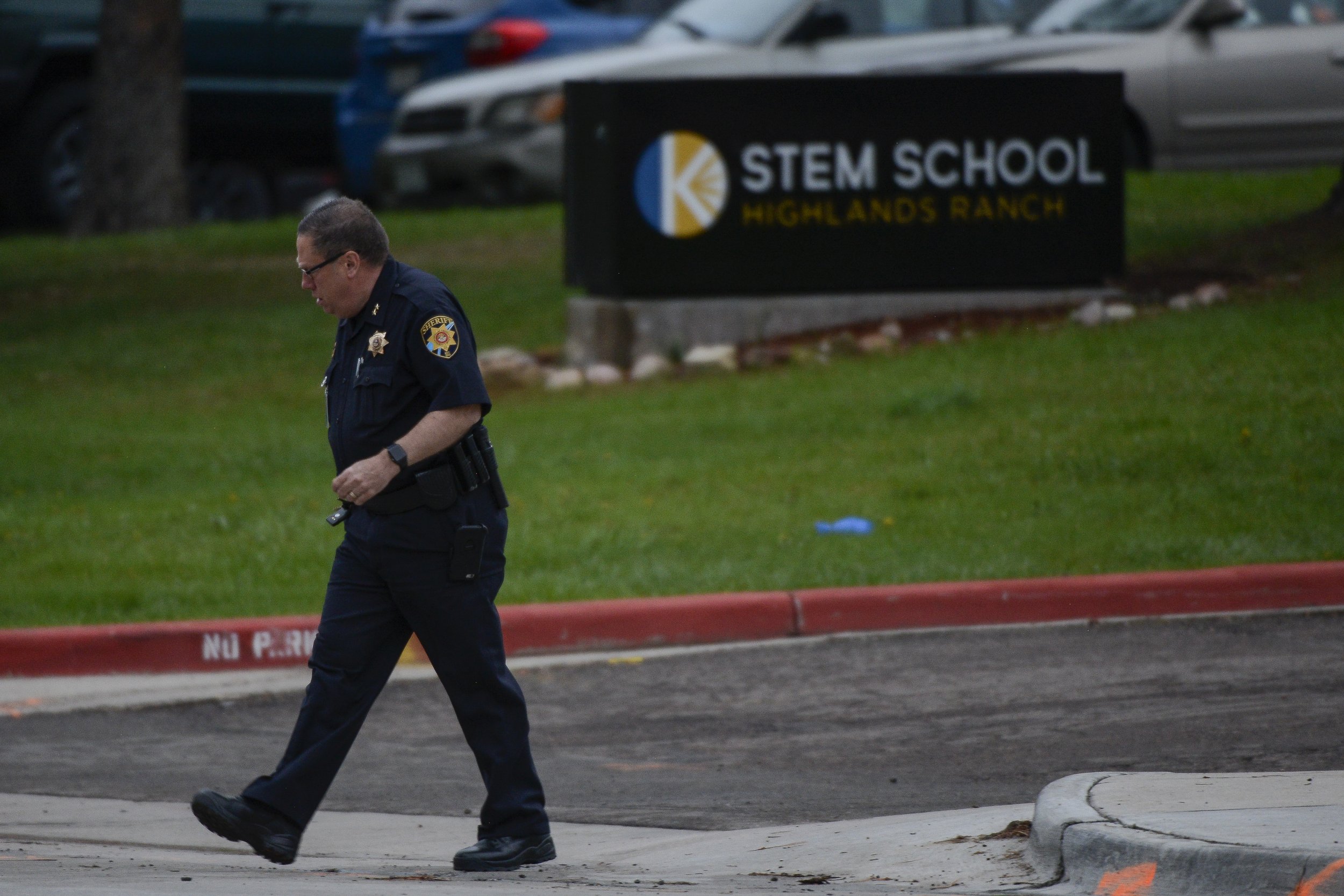 A teenager who was shot and killed in a high school attack tried to save others from a gunman and died a hero, according to reports.
Kendrick Castillo, 18, was killed after two pupils allegedly opened fire at STEM School Highlands Ranch in Colorado. Seven other students were injured.
A student at the school, Nui Giasolli, described how the gunman walked into her class on Tuesday afternoon, closed the door, brandished a gun and told everybody not to move. She said Castillo then tried to jump at the attacker.
"That's when Kendrick lunged at him, and he shot Kendrick, giving all of us enough time to get underneath our desks, to get ourselves safe and to run out of, across the room to escape," she told the Today show.
Three other students also ran toward the gunman to try to stop him.
"To be some of the kids that were brave enough to bring him down so that all of us could escape and all of us could be reunited with our families. They were very heroic. I can't thank them enough," she added.
The Highlands Ranch is a charter school in an affluent suburb and is only five miles from Columbine High School in Littleton where one of America's worst school shootings took place 20 years ago.
This is believed to be the 115th mass shooting in the U.S. in 2019, the BBC reported.
Douglas County Sheriff Tony Spurlock said two shooters walked into the campus and opened fire on their classmates in "two separate locations."
It was initially thought that both suspects were male but the sheriff's office said the second suspect is a female.
"We are going to hear about very heroic things that have taken place at the school," Spurlock said.
"We do know that there was at least one we can verify, that a student encountered the suspects. I suspect that as the detectives get further interviews we are going to get much more heroic things," NBC News reported.
One parent, named in local media as Fernando Montoya, said his 17-year-old son was shot three times and wounded.The youngest victim in the shooting was 15 years old and there were three patients still in the hospital on Wednesday morning.
Colorado Governor Jared Polis said he would send extra police officers to the scene while the White House also tweeted its condolences to the victims.
Another parent, Steve Holley, described how it was the third time he has had to pick up his boys from school due to a lockdown.
"Thankful to know my son is at home safe in his bed, but heartbroken that he and classmates had to endure this. #ENOUGH" he tweeted.