Kendrick Lamar's 'DAMN' Slammed By Fox News' Geraldo Rivera, As Per Usual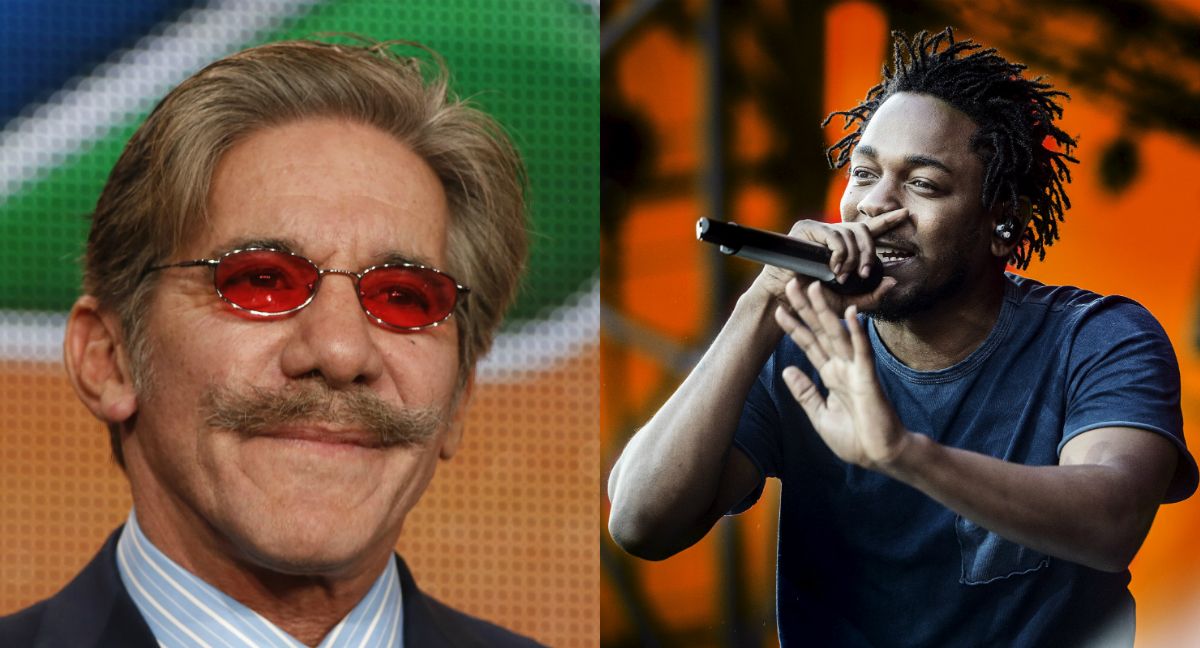 Geraldo Rivera famously attempted to breathe new life into his stalled career in 1986 by performing a feat no man had done before: unveiling a miraculous discovery on live television. The Mystery of Al Capone's Vaults pulled no punches; the entire program existed solely to reveal the treasure that existed in American gangster Al Capone's vault in Chicago, and bring the ex-ABC reporter back into the spotlight.
Unfortunately for Rivera, what the vault revealed was a big fat nothing. And yet, despite the complete and total live-action let down, he managed to score big. The program garnered a massive television audience of 30 million viewers through grandiose claims, brilliant self-marketing, and the mere act of attaching a reporter to a cultural phenomenon that was intriguing the nation.
Over three decades years later, it would seem that the Fox News anchor is still utilizing the same tactics to keep himself relevant.
Rivera and Lamar's squabble kicked off in 2015 when the anchor described Lamar's music as the "wrong message" for the youth, while Lamar sampled a clip of Fox News reporters criticizing his music. Rivera may be feeling the burn more acutely now, however, after Lamar included a subtle albeit direct hit against the reporter in his new track titled "YAH," in which he raps: "Fox News wanna use my name for percentage/My latest muse is my niece, she worth livin'/See me on the TV and scream 'That's Uncle Kendrick!'/Yeah, that's the business/Somebody tell Geraldo this n**** got some ambition."
The conservative television personality took his criticisms of the rapper a step further on Sunday, however, adding fresh fuel to an ongoing feud between himself, his employer, and musician Kendrick Lamar after his album, DAMN, was released on Friday. He blasted the rapper for his "irresponsible" music and performances during an 18-minute Facebook Live video he put out on the Easter holiday.
"It's the most negative possible message," Rivera said. "And what's the point of it? I mean you sell records, I get that. I get that this stuff is popular. But it avoids the central reality, just as Black Lives Matter avoids the central reality."
Lamar's music, which often reflects on the black experience in America, also tends to rebuke the hardline conservative agenda of President Donald Trump. And Fox News – particularly Geraldo Rivera – doesn't take kindly to anyone who doesn't buy into their messaging.
It would appear Lamar isn't the only celebrity to be feuding with Rivera at the moment, either. Comedian John Oliver blasted the anchor for his coverage of Trump dropping the "mother of all bombs" on Afghanistan last week, in which he excitedly told other Fox News anchors on air "one of my favorite things in the 16 years I've been here at Fox News is watching bombs drop on bad guys."
"That's a coincidence because one of my favorite things in four season on this show is getting to look into the camera and say 'fuck you Geraldo,'" Oliver said. "I hope your mustache gets caught in a box fan."