Kendrick Lamar Performs 'Alright' in Compton for Grammy Awards Promo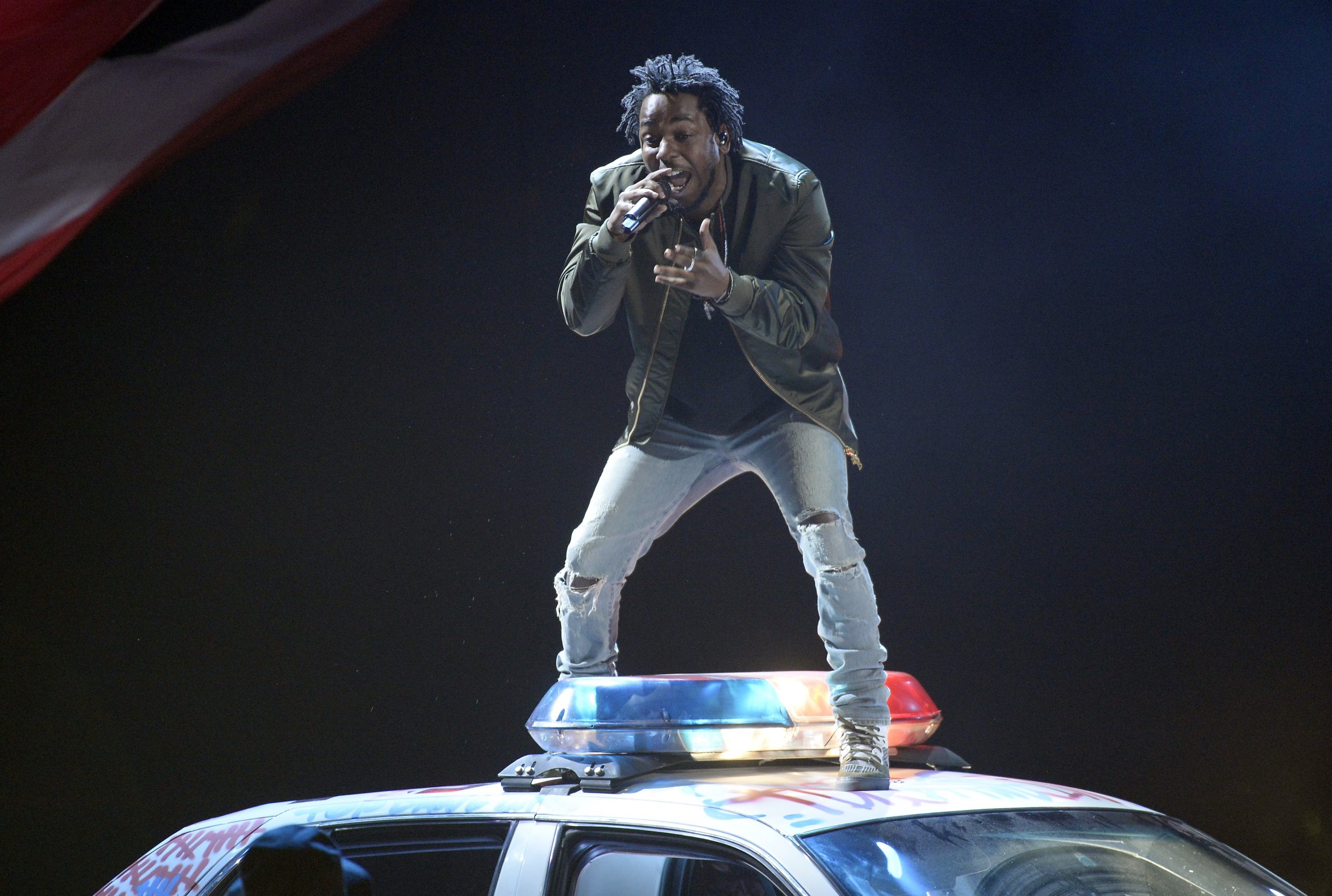 Hip-hop star Kendrick Lamar is already having a great year.
Not only did he receive the presidential seal of approval from Barack Obama, who named his deep-cut track "How Much a Dollar Cost" his favorite song of 2015, but his critically acclaimed third album To Pimp a Butterfly received 11 Grammy nominations.
Ramping up the excitement ahead of February's ceremony, at which Lamar will take to the stage, Grammy Awards organizers have released a short video set in the rapper's hometown of Compton, Los Angeles, featuring local residents singing along to his hit "Alright," which has been nominated as song of the year.
Meanwhile, it was announced on Sunday that Justin Bieber will join Lamar, Adele, Taylor Swift and The Weeknd on the performers' roster.
The 58th Grammy Awards will be held at the Staples Center in Los Angeles on February 15.