Kendrick Lamar's Grammy Performance Was On Fire (Literally)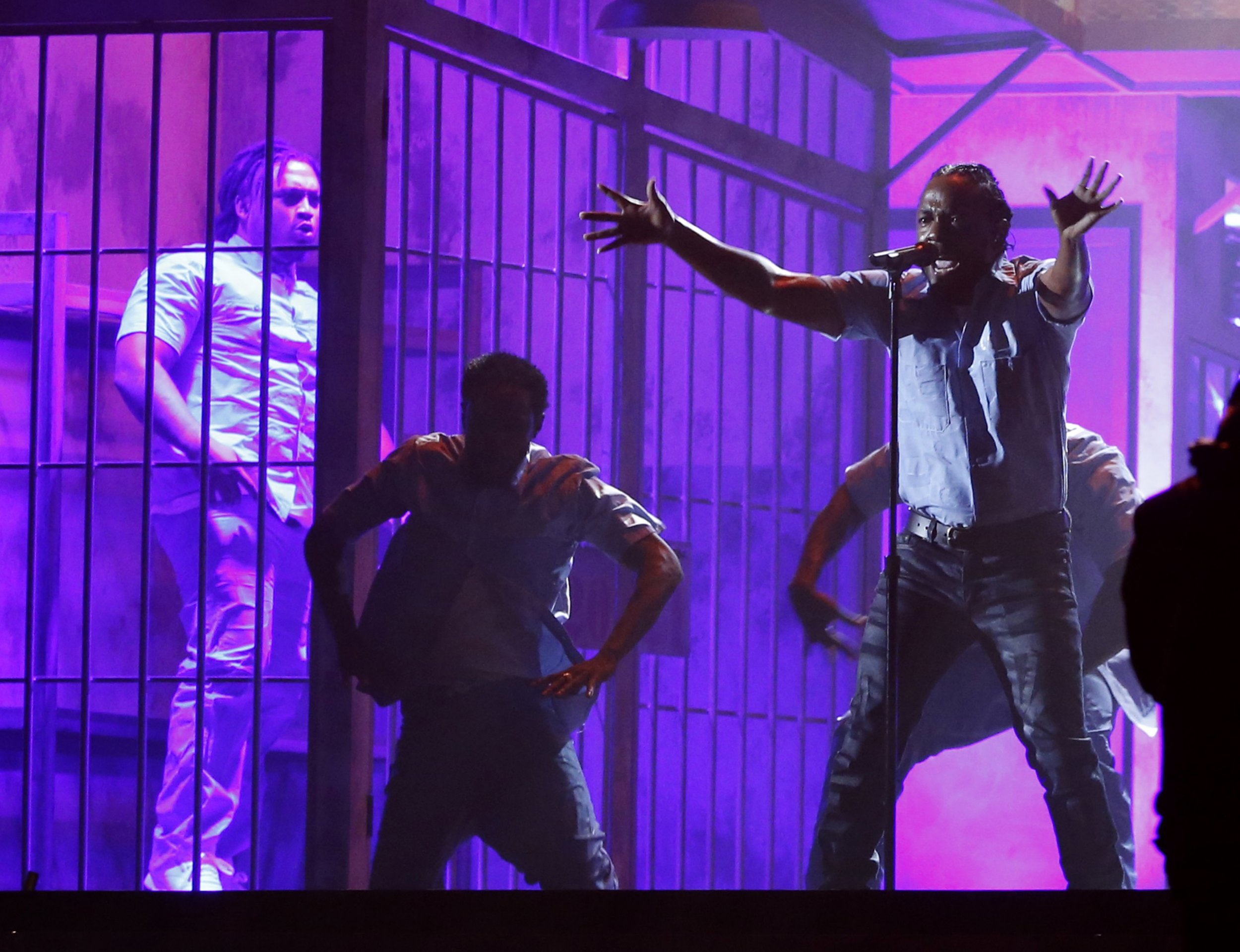 Taylor Swift may have won album of the year, but Kendrick Lamar stole the evening with a fiery, instantly iconic performance at the 58th annual Grammy Awards.
The rapper, who was nominated for eight awards, emerged onstage in a prison costume, with his hands in chains and his fellow performers behind bars. "I'm the biggest hypocrite in 2015!" he repeated as the stage behind him took the form of a prison cell. Lamar launched into "The Blacker the Berry" and "Alright," both from last year's universally acclaimed To Pimp a Butterfly, as the stage transformed into a massive, smoking bonfire.
At the end of the performance, the word "Compton" appeared over an image of Africa. The performance addressed racial themes more directly than any Grammy performance in recent memory, and it accomplished the seemingly impossible task of topping a song from the musical Hamilton.
Lamar won best rap album but lost album of the year to Taylor Swift.