The Kennedy Center Announces Plans to Furlough 60 Percent of Staff Despite $25 Million Stimulus Grant
The John F. Kennedy Center for the Performing Arts has announced plans to furlough more than half of its full-time administrative staff due to "overwhelming financial losses" incurred during the coronavirus pandemic despite receiving $25 million in government aid from last week's economic stimulus package.
Citing "overwhelming financial losses" as a result of performance cancellations amid the pandemic, the Kennedy Center insisted its federal allotment and $10 million endowment would not sufficiently cover the cost of its complete employee payroll.
"In order to stretch the Center's finances as long as possible, we must take immediate action to change our expense structure and preserve cash. In addition to drawing from the $25 million stimulus funding and the Center's existing $10 million line of credit, we must furlough approximately 60% of the Kennedy Center's full-time administrative staff beginning April 6 through at least May 10, 2020," a message on the center's website read. "These measures are apart from the 725 hourly and part-time employees already impacted."
The D.C.-based arts center was one of several cultural institutions that received significant financial assistance from the United States' Coronavirus Aid, Relief, and Economic Security (CARES) Act, a $2 trillion stimulus package meant to offset consequences of the pandemic. The legislation, which passed March 27, allocated $25 million to it "to ensure the continuity of the John F. Kennedy Center for the Performing Arts and its affiliates, including for employee compensation and benefits, grants, contracts, payments for rent or utilities, fees for artists or performers, information technology, and other administrative expenses."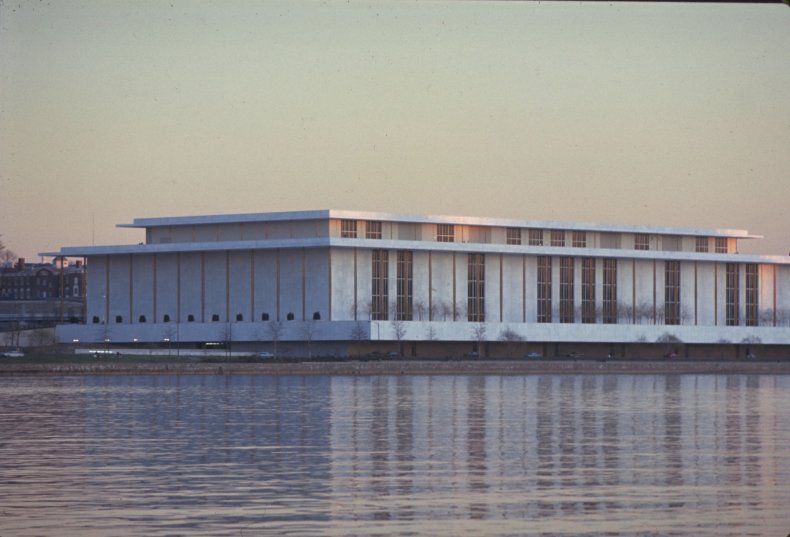 The Kennedy Center's upcoming administrative furloughs follow a series of layoffs of other members of its staff. On Saturday, the center's president Deborah Rutter informed 96 musicians comprising its National Symphony Orchestra that their pay would be suspended until the performance hall reopens, according to a March 28 report from The Washington Post. With nationwide regulations limiting social gatherings to combat the new coronavirus' spread, the Kennedy Center canceled performances until May 10, but is preparing for a lengthier moratorium.
"It is imperative that we scale back the entire institution's personnel costs during this time of closure and dearth of ticket income," the arts center wrote on its website, explaining that its "business operations rely heavily on ticket revenues and donations, which combined, equal 80% of the Center's annual operating budget."
The Kennedy Center said it will continue to provide full healthcare benefits to those furloughed and stated that its remaining staff will consist predominantly of box office, finance, marketing and development employees. In response to the National Symphony Orchestra layoffs last week, U.S. Congress representative Bryan Steil introduced a bill Tuesday to revoke the center's $25 million subsidy.