Kenneka Jenkins Public Funeral Will be Saturday as Protests Continue Outside Hotel Where Chicago Teen Was Found Dead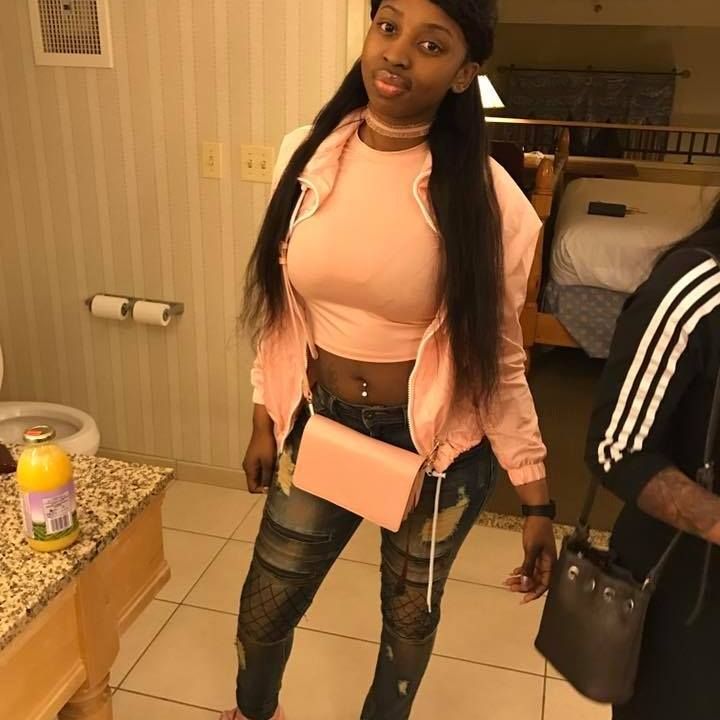 Kenneka Jenkins, the Chicago teenager whose body was found in a walk-in freezer, will be laid to rest in a public funeral on Saturday as protests continue at the hotel where she mysteriously died.
Tereasa Martin, Jenkins' mother, said on Facebook that "all are welcome" to attend the funeral, giving the address of the House of Hope, a 10,000-seat megachurch.
The size of the venue is due to the national attention the case has garnered, as confusion still surrounds how the 19-year-old ended up in a walk-in freezer at the Crowne Plaza Chicago O'Hare hotel in Rosemont, where she was found in the early hours of September 10 after going to a party at the hotel late on September 8.
Police in Rosemont have released multiple videos showing Jenkins on the night she went missing, including a video that showed her entering a vacant kitchen and disappearing out of shot, presumably into the freezer. But Jenkins' family and activists have called for a federal investigation and asked for video evidence of Jenkins entering the freezer by herself, despite the hotel claiming that no such footage exists.
Read more: Activists want the FBI to get justice for Kenneka Jenkins
In a Facebook Live video posted on Saturday, Martin said she had rejected an offer from the hotel to pay for Jenkins' funeral costs. "What I do want—and money can't buy this—I want justice. Show me the video of my child walking into that freezer," said Martin in the video.
A spokesman for the Crowne Plaza Chicago O'Hare hotel told CBS Chicago that no video of Jenkins entering the freezer exists because no surveillance camera is trained on the unit itself.
Protesters have gathered outside the hotel most nights since the case began to attract attention. Police arrested one man during a protest outside the hotel on Friday night after a group of demonstrators failed to disperse, NBC Chicago reported. It is not clear whether the man has been charged.
Jenkins left her Chicago home around 11:30 p.m. on September 8 to attend a party at the hotel. She last made contact with her family in a text message sent to her sister around 1:30 a.m. on September 9.
Hotel surveillance footage released by the hotel showed Jenkins at around 1.15 a.m. on September 9, walking through the hotel with friends. But footage from around two hours later showed Jenkins alone and staggering through an empty hotel hallway, bumping into walls and going in and out of a room before entering the kitchen, where she was last seen on video.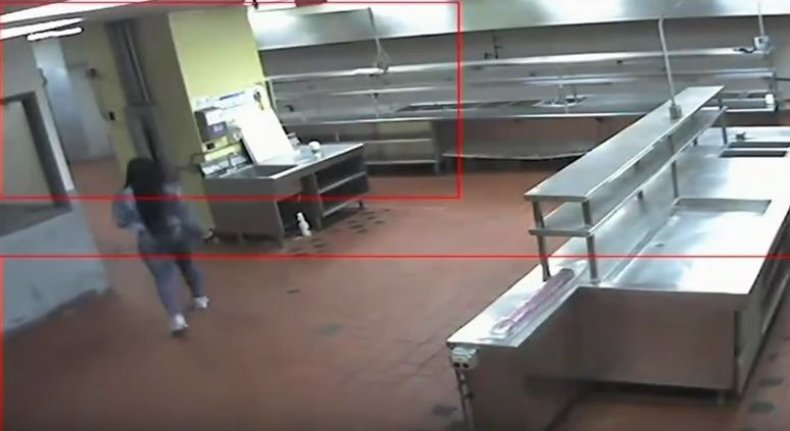 Rosemont police have rejected calls from Jenkins' family and others to hand the investigation over to federal authorities. Rosemont police chief Donald Stephens II said that his team's probe was "the utmost priority for us."
Police said on September 15 that officers had interviewed 25 people in relation to Jenkins' death, including 16 who were in the room where the party she went to was held.
Police have said they are awaiting results of a toxicology report before making a determination of the cause of death. Newsweek contacted the Cook County Medical Examiner's office—which carried out an autopsy on Jenkins' body on September 10—for an update early on Monday but had not received a reply at the time of publication.
Martin said that Saturday's funeral would be overseen by Rev. T. Meeks, the senior pastor at Salem Baptist Church. Meeks, is a former independent senator in the Illinois state senate.