Kenneka Jenkins's Mom: Cops Lied, There Was Camera Above Freezer Where Chicago Teen Was Found Dead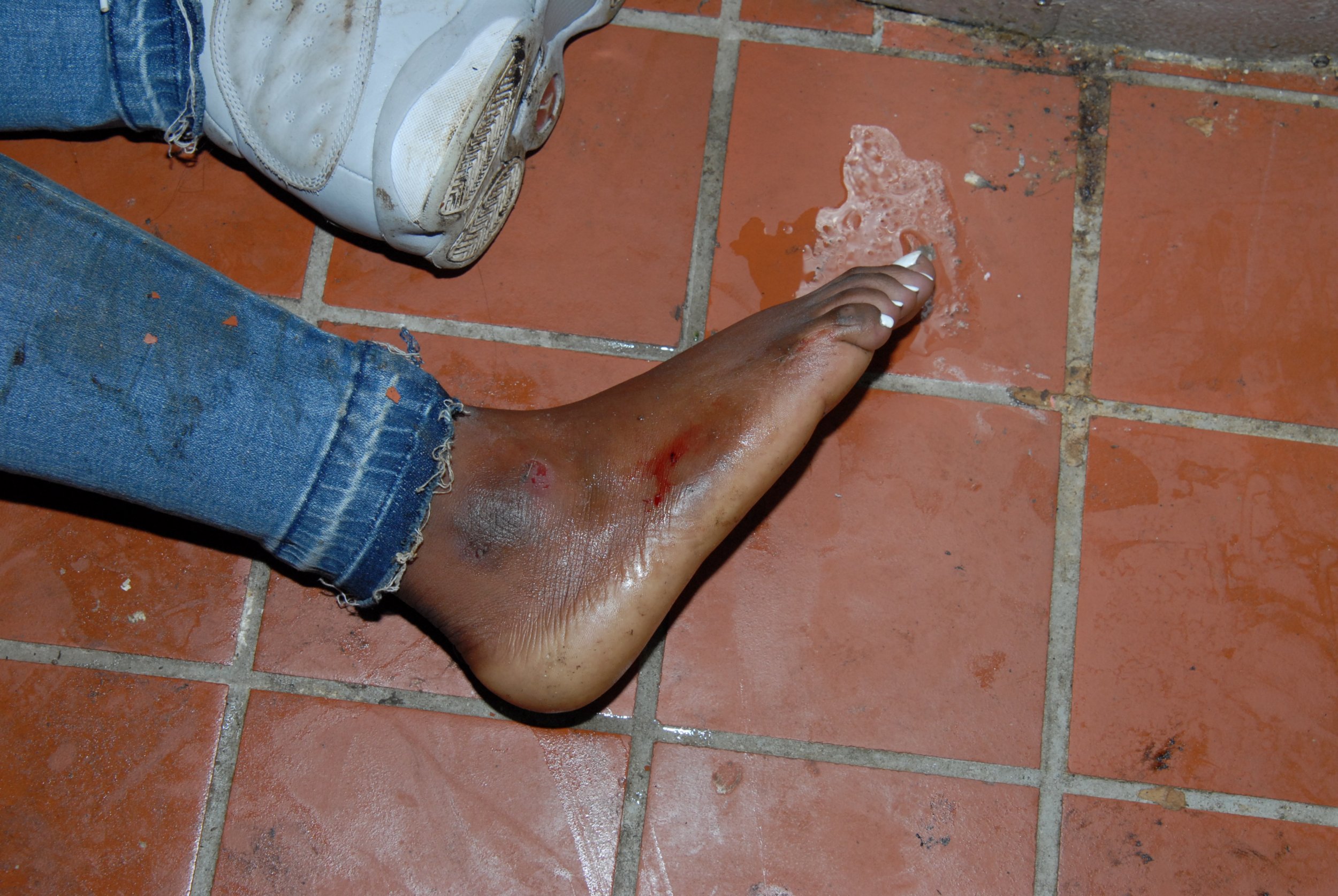 Kenneka Jenkins's mother says the investigation into her daughter's death is a "cover up" because police didn't do an adequate job investigating the disappearance and death of the teenager inside a Chicago-area hotel on September 10.
"I believe that it's a cover up," the teen's mother, Tereasa Martin told Chicago radio station 107.5 WGCI last week. "I'm still looking for answers."
Police say Jenkins died after wandering inside a hotel freezer during a drunken night inside the Crowne Plaza Chicago O'Hare Hotel and Conference Center in Rosemont, just outside of Chicago. An autopsy found no indications of trauma or sexual assault, instead putting the cause of death on hypothermia from the cold freezer.
Martin said she wants a second autopsy.
Rosemont police have continued to say there were no signs of foul play, and released several hundred documents earlier this month, including footage of Jenkins moving through the hotel towards the freezer unit, plus photos of the dead Jenkins inside the freezer. There was no video of Jenkins actually entering the freezer.
Police had released the video after critics, activists and conspiracy theorists questioned how someone could freeze to death in a walk-in unit that was easy to open from the inside. The case soon gained nationwide attention. Cops said there was no footage of Jenkins entering the freezer because there was no camera in that spot.
But Martin said she saw a camera directly above the freezer, and asked authorities about why the video didn't show her daughter walking into the freezer.
"The sergeant said aggressively, 'There wasn't no cameras,' so I guess the camera disappeared," Martin said.
The family has also said the photographs released by cops raise "more questions," and many agreed after some images showed the teen with her shirt pulled down.
Experts have said one of the last stages of hypothermia is feeling overheated and victims commonly try to take off their clothing.
Hear the full interview below: