Kenneka Jenkins' Mother Knew Something Was Wrong Hours Before Police Looked For Her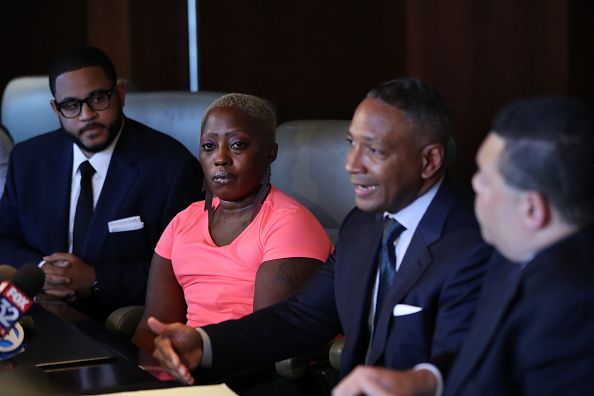 Kenneka Jenkins mother, Teresa Martin, had a bad feeling after not hearing from her daughter hours before police began to search for her.
Audio files of 911 phone calls were released October 20 from the September 9 night the teen went missing from a party at the Crowne Royal Plaza Hotel in Rosemont, Chicago. Jenkins was later found dead in a freezer.
Martin was at the hotel looking for her daughter and knocking on guests' doors to find out if anyone had seen Jenkins. An employee from the hotel called 911 to complain that Martin was creating a disturbance by canvassing every floor of the hotel.
"She's knocking door to door of our guests' rooms, asking and disturbing our guests," said the employee.
Martin also placed a 911 call three to four hours after Jenkins went missing and after searching the hotel. She told police that a guest had confirmed seeing her daughter with friends the prior night.
Jenkins' friends told Martin that her daughter went downstairs with four people but they left her alone to retrieve a cellphone from a hotel room. Jenkins couldn't be located when her friends returned to meet up with her.
Martin said that was not sure if the teenagers were telling her the truth and their story "didn't sound right" to her.
"I'm a parent, and I've been young before. They sound like they could have been drinking, but told me she only had one cup," said Martin.
She told the officer that she recently had undergone surgery for breast cancer and did not understand why her daughter did not have her phone on her when she knew of her mother's condition.
"I pay her phone bill every month. I don't understand why she would leave her phone with her friends and then just disappear," said Martin.
The officer suggested that she should go home to rest and wait a few hours before filing a missing person's report.
The search eventually led to authorities finding the Chicago teen dead inside a freezer in the hotel on September 10.