Updated | The family of Kenneka Jenkins, the Chicago teenager found dead in a hotel walk-in freezer, is calling for a federal investigation into her death, as unanswered questions remain in a mysterious case that has lit up social media.
Police in Rosemont released surveillance footage from the Crowne Plaza Chicago O'Hare Hotel & Conference Center on Friday that appeared to show Jenkins, who was 19, stumbling down hallways and entering the hotel kitchen, where she goes out of shot.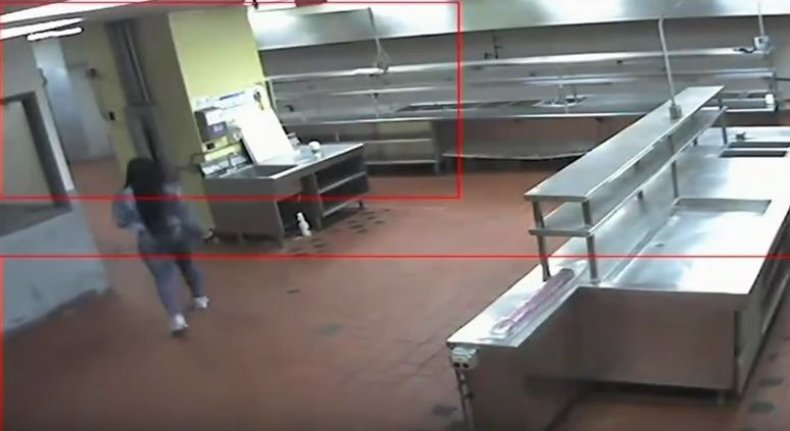 But Jenkins's family and activists are not satisfied with the investigation and say federal authorities should take up the probe.
Around 100 people gathered in Douglas Park in Chicago on Saturday to hold a memorial for Jenkins, who had gone to a party at the hotel with friends but was later separated from them. About 30 of them marched to the FBI's field office in Chicago later in the afternoon, chanting and demanding a federal investigation, the Chicago Tribune reported.
"I'm not a professional, but the FBI, from what I heard, they are professionals," Jenkins's mother, Tereasa Martin, said, according to the Tribune. "I'm just looking for help—that's all I've been asking for since day one."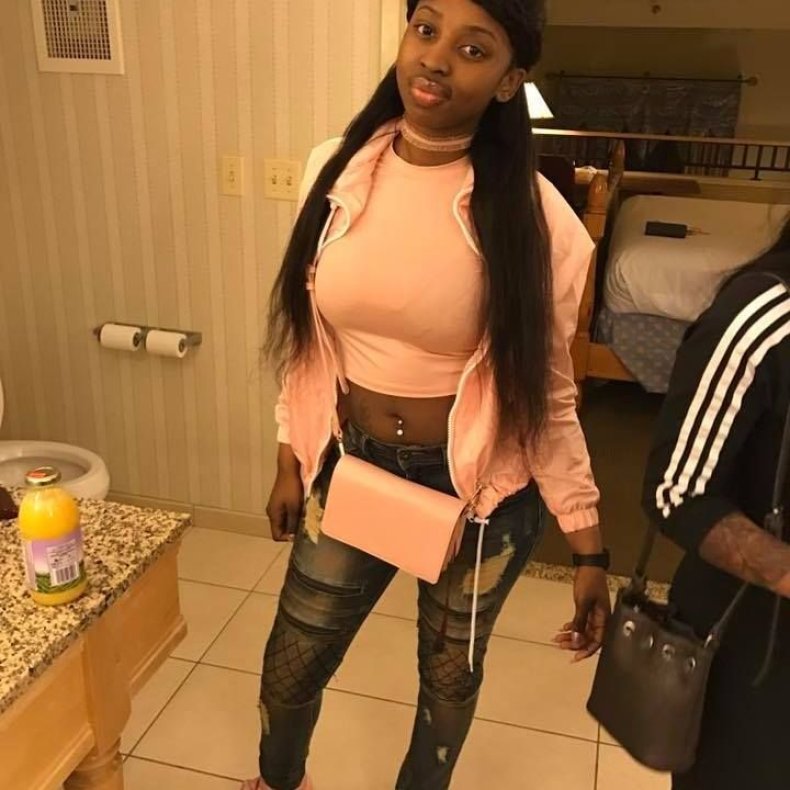 Garrett Croon, a spokesman for the FBI Chicago field office, told Newsweek that the FBI would support "our local and federal law enforcement partners" in their investigations but that it would not open its own probe unless requested.
Read more: Video shows Kenneka Jenkins stumbling through a hotel kitchen before reaching the freezer
The family last saw Jenkins the night of September 8, when she left their Chicago home to attend a party at the hotel. Her friends called Martin around 4 a.m. on September 9 to say they had lost track of Jenkins.
Martin went to the hotel the morning of September 9 to begin searching for her daughter; when she tried to report her daughter missing, police advised her to wait a few hours in case Jenkins turned up. Police notified the hotel that Jenkins was missing around 1:15 p.m. on September 9. Her body was not discovered until the early hours of September 10.
Rosemont police released several video clips on Friday that showed Jenkins at various stages in the early morning of September 9. Two clips showed her walking with three friends through a public part of the hotel at around 1:15 a.m.
But in clips from around 3:30 a.m., Jenkins emerges from an elevator alone and staggers down a hallway, hitting the walls and going in and out of a room. Another clip shows her entering an empty kitchen, where she walks out of the shot. The kitchen surveillance camera, which appears to be motion-activated and is in a part of the hotel that is currently under construction, is not triggered again until 8:34 p.m. the same day, when someone briefly enters the frame and looks around, possibly during the search for Jenkins.
The footage does not show how Jenkins got into the freezer—and Martin seized on the missing moment in her comments on Friday. "I want to see her actually walking into this freezer and closing herself within this freezer and freezing to death," said Martin, according to the Tribune.
The videotape does show the climax of the mystery. A man enters the frame at 12:23 a.m. on September 10 and goes around the corner where Jenkins was last seen; he then walks quickly out of frame and returns with a police officer, soon followed by more officers.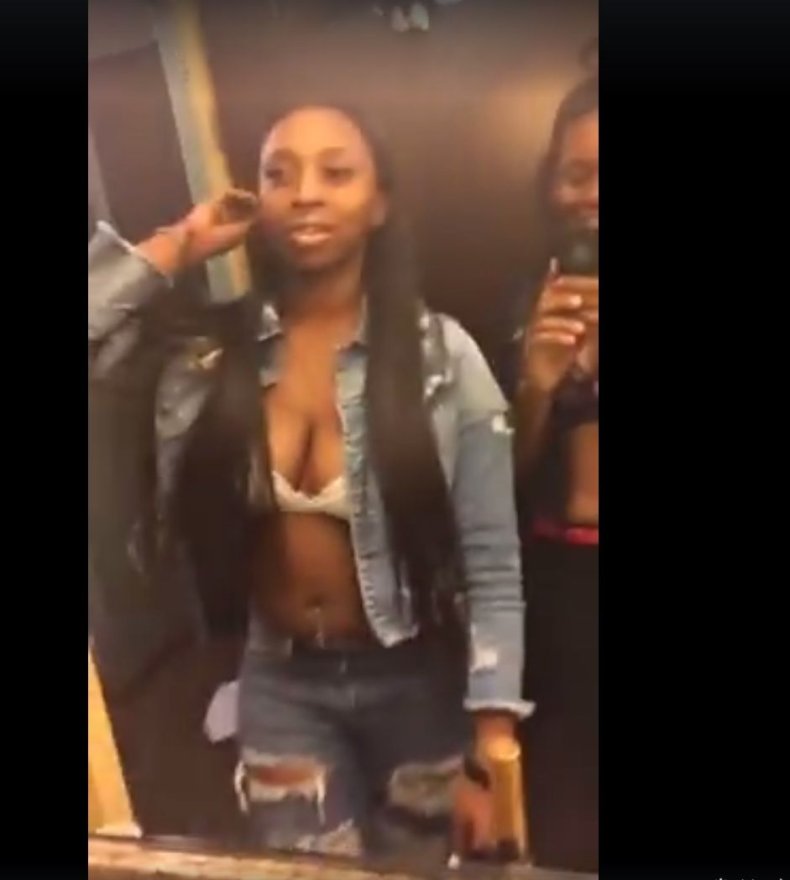 Rosemont police said on Friday that it had interviewed a total of 25 people concerning Jenkins's death, including 16 who were in the room where the party was held. Police are still searching for 15 people to conduct further interviews and are following up on "the over 500 tips and leads coming in," according to the police statement.
Police also ordered Facebook to preserve any communications that could shed light on the mystery and issued two search warrants for Facebook accounts. Cops also sent two social media videos to a private lab for further investigation. Social media videos shared by Jenkins's friends of the night of the party prompted widespread speculation online, with many accusing her friends of involvement in her death.
The police statement added that one male and one female had checked into the hotel room used for the party on September 7 using a fraudulent credit card and that an identity theft investigation was ongoing.
Police added that they would make roughly 36 hours worth of surveillance footage available upon request and that Martin was welcome to contact them with questions or to review the footage at any point.
Investigators are also awaiting the results of a toxicology test to determine what was in Jenkins's system at the time of her death. An inquest carried out by the Cook County medical examiner on September 10 did not determine a cause of death.
This story has been updated to include a response from the FBI.