Facebook Live Video Probed After Chicago Teenager's Body Found in Hotel Freezer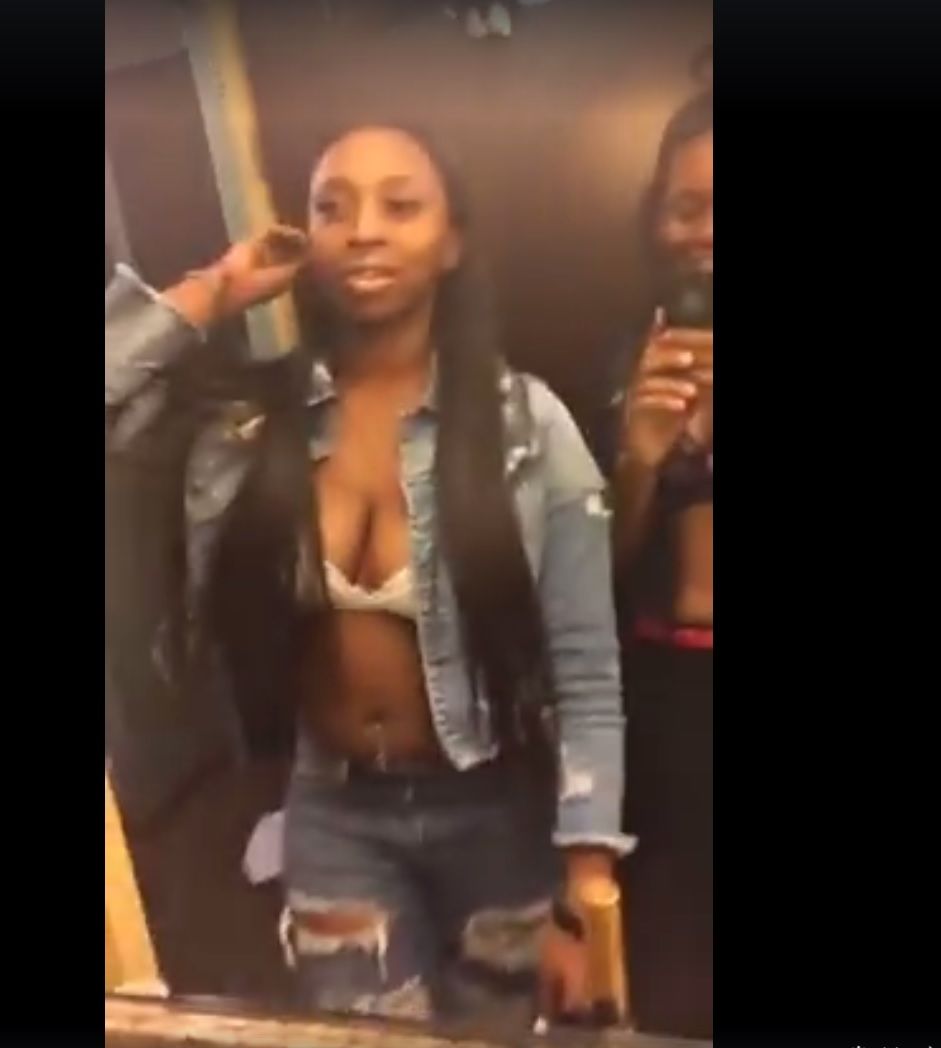 Police investigating the death of Kenneka Jenkins, a 19-year-old Chicago woman whose body was found in a hotel walk-in freezer, are reviewing a Facebook Live video that has gone viral and may hold clues to the woman's final hours.
Jenkins went missing after leaving her home in Chicago's West Side around 11:30 p.m. on Friday. She attended a party at the Crowne Plaza Chicago O'Hare Hotel & Conference Center in Rosemont and went missing in the early hours of Saturday morning.
After both Jenkins' family and police searched the hotel on Saturday, her body was finally discovered in the early hours of Sunday morning. The Cook County medical examiner's office said that Jenkins had been pronounced dead at the scene at 12:48 a.m. on Sunday.
Her body had been found in a walk-in freezer, and Jenkins' mother, Tereasa Martin, said that police told her that her daughter had gone into the freezer while drunk and died inside. But Martin questioned the account, and an autopsy conducted on Sunday afternoon failed to identify a cause of death.
Following the mysterious death, her case has attracted huge attention on social media. In particular, videos posted by a friend of Jenkins, Monifah Shelton, have gone viral.
One Facebook Live video that was shared in the early hours of Saturday morning has been viewed almost 4 million times; the video depicts a woman wearing sunglasses and talking to the camera. Other people appear on camera in the video, which appears to have been shot in a hotel room, and some have suggested that Jenkins can be seen sitting on a bed in the reflection of the woman's sunglasses.
Gary Mack, a spokesman for Rosemont village, told the Chicago Tribune that police were reviewing the video and had identified most of the people in it. Police were also reviewing other social media footage pertaining to Jenkins, said Mack.
"They are leaving no stone unturned as far as trying to corral everyone they can and talk to them and interview them about what happened and what was going on that night," said Mack.
Read more: The mysterious death of a Chicago woman, whose body was found in a hotel freezer, sparks questions
Several other videos shared by Shelton that depict Jenkins have also been viewed millions of times. Social media users have been using the hashtag #KennekaJenkins to share theories of what happened to the woman, with many accusing her friends of foul play.
Shelton has posted numerous messages of grief on her Facebook page, mourning the loss of Jenkins, whom she described as her best friend.
Jenkins's mother told the Tribune that she informed police that her daughter was missing soon after heading to the hotel at 5:00 a.m. on Saturday to search for Jenkins, but was told to wait for a few hours in case Jenkins showed up. A missing person's report was filed by Jenkins's older sister, Leonore Harris, later on Saturday morning.
Martin told Chicago news network WGN that police told her that Jenkins was "so drunk she couldn't hold herself up." The family said that she disputed the police account of events, because if Jenkins was so inebriated, she would not have been able to open the heavy freezer door.
"I believe someone in this hotel killed my child," said Martin.
The medical examiner's office said it was awaiting the results of a toxicology test and further investigation by police before making any determinations regarding Jenkins' cause of death. Mack, the Rosemont spokesman, told the Tribune that police were not currently disclosing who found the body and whether there were any signs of trauma.
Mack said that it could take weeks to determine what led to Jenkins's death. "I don't think anything has been ruled in or ruled out at this point," said Mack.