Chicago Teen's Death in Hotel Freezer: What We Know So Far About Kenneka Jenkins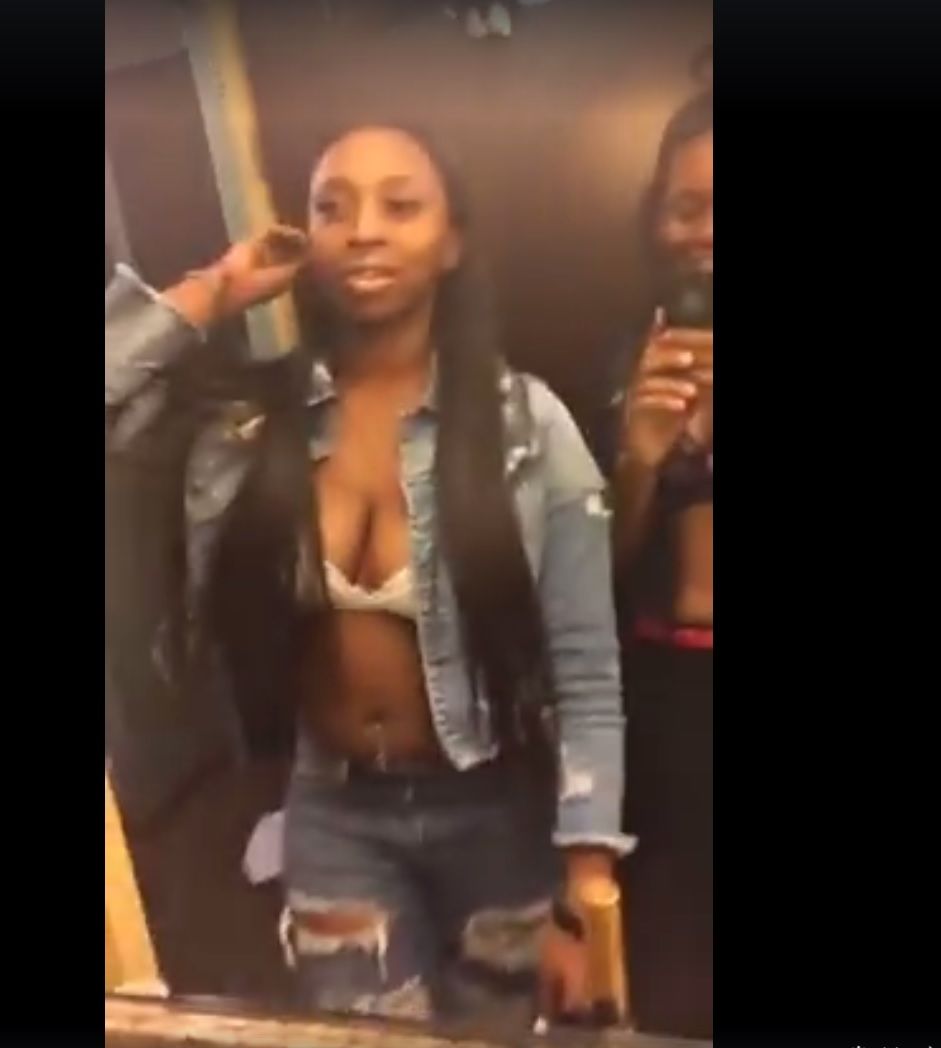 Since Kenneka Jenkins, a 19-year-old woman from Chicago whose body was found in a hotel freezer, went missing on Sunday videos of her final hours have been viewed millions of times by social media users.
But five days after Jenkins went missing, authorities are still at a loss to explain how Jenkins ended up dead.
Here's what we know so far, according to Jenkins' family and police reports.
1) Jenkins went missing late on Friday/ early on Saturday.
The teenager was last seen by her family on Friday evening, before she left their home in West Side, Chicago, around 11:30 P.M. to go to a party with friends. The party she attended was at the Crowne Plaza Chicago O'Hare Hotel & Conference Center in Rosemont, a town in Cook County, Illinois. Witnesses said that Jenkins was seen at a party on the ninth floor of the hotel, according to a statement from Rosemont Public Safety Department.
2) Her friends lost contact with Jenkins but ended up with her cellphone.
The last contact between Jenkins and her family was around 1:30 A.M. on Saturday, when she spoke to her older sister, Leonore Harris. Jenkins' mother, Tereasa Martin, told the Chicago Tribune —which broke the story—that her friends called her after 4:00 A.M. to say that they had lost Jenkins and had her cellphone. The friends were in the car that Martin had lent to Jenkins for the night.
3) Police didn't start searching for Jenkins until Saturday afternoon.
Martin told the Tribune that she went to the hotel around 5:00 A.M. on Saturday to start looking for Jenkins, but that her search was obstructed by hotel staff, who said that police needed to issue a missing person's report before they could start searching for her. Martin said that she called Rosemont police after 5:00 A.M. but was told to wait a few hours in case Jenkins showed up.
Jenkins was acknowledged as a missing person at approximately 1:16 P.M. on Saturday, according to Rosemont police. Hotel staff then "actively canvassed and searched the immediate area," according to police.
4) Jenkins' body was found in a walk-in freezer, but it's not clear who found her or how she got there.
After an 11-hour search, Rosemont police said that Jenkins was located "inside a freezer" at 00:24 A.M. on Sunday. She was "beyond resuscitation and was pronounced dead on the scene."
Martin said she was told by police that Jenkins had been spotted on hotel surveillance footage at 3:20 A.M. on Saturday "staggering" drunk near the hotel front desk. "She was so drunk—that was his exact words—she was so drunk that she couldn't hold herself up. She was holding onto the wall," Martin told local news network WGN, citing what she was told by police.
Martin said that police told her that Jenkins likely entered the freezer while inebriated and died inside, but the family is not convinced by the account. "The freezer door is heavy. So there's no way. If they're saying she's drunk, she don't have no strength. If she had enough strength to open that freezer door, she would have had enough strength to walk straight," Harris, Jenkins' sister, told WGN. Martin said that she believed her daughter had been murdered.
Police have not released details about who found Jenkins in the freezer, located in a vacant part of the hotel undergoing construction, nor whether surveillance footage shows how Jenkins got into the freezer. The Cook County medical examiner's office carried out an autopsy on Sunday afternoon but failed to identify a cause of death, the Tribune reported.
5) Social media footage may hold clues to Jenkins' final hours.
Jenkins' case has received massive attention on social media. In particular, multiple videos from the night she went missing, posted by Jenkins' friends, have been dissected by amateur investigators trying to piece together information about her final hours.
One of Jenkins' friends who appeared to be at the party, Monifah Shelton, has shared multiple videos of Jenkins on her Facebook page. One of the videos shows a woman wearing sunglasses speaking to the camera; some have suggested that Jenkins can be seen in the reflection of the woman's sunglasses. The video was broadcast on Facebook Live at 1:36 A.M. on Saturday and appears to have been shot in the hotel room. The video has been viewed more than 4.6 million times and shared over 50,000 times.
Some commentators have accused Jenkins' friends of playing a role in her demise, and Martin said that the account given by Jenkins' friends had changed "over and over." But police have not drawn any conclusions. "We are reviewing footage from the hotel as well as reviewing any social media. There's been a lot of social media posts and video comments and stuff like that that our detectives are working through to comb through that information as well," Detective Joe Balogh of Rosemont Public Safety Department told Newsweek on Tuesday.
Detective Balogh confirmed to Newsweek that Rosemont police were interviewing Jenkins' friends, including those posting videos on social media. "We are still actively investigating and interviewing the parties involved. We are trying to locate and contact anyone who was involved that night or who was on location that evening," said Balogh.
6) It's still an unexplained death investigation, not a crime.
Police have not made any arrests as part of their investigation and Balogh told Newsweek that the probe remained a "death investigation," rather than a criminal one. Authorities are waiting on results from the inquest and a toxicology test as they try to determine how Jenkins died.