Wealthy Christian televangelist Kenneth Copeland, who recently begged followers for a further $2.5 million to upgrade the multimillion dollar private jet they had already bought him, claimed to have 'healed' corrosion on an old plane with his hands and the help of God.
In a bizarre sermon called "Fair for healing comes by hearing," Copeland tells an audience of worshippers about an old plane he and other preachers used to travel around America.
Previously, Copeland defended the use of private jets by pastors as a means of getting closer to God and called commercial passenger flights "a long tube with a bunch of demons. And it's deadly."
"We put that thing back into service," Copeland said of the old plane in a sermon highlighted by the Friendly Atheist website.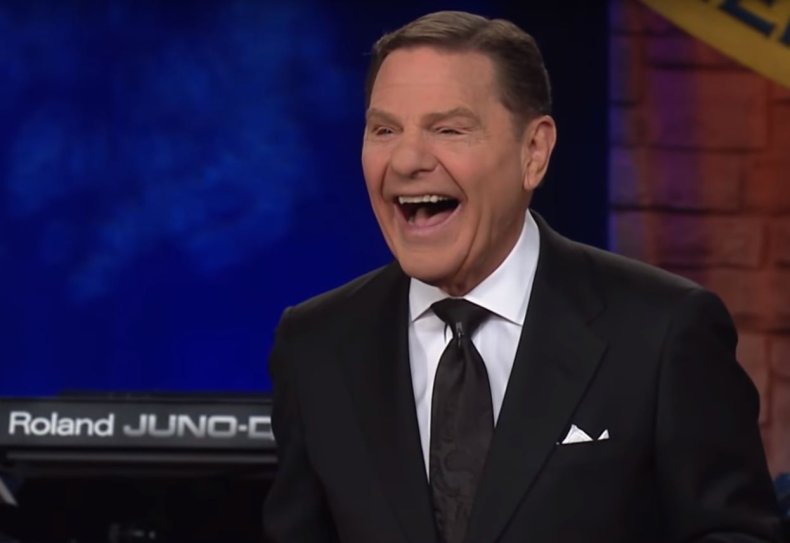 "We went through that thing from...nose to tail and they did X-rays of the fuselage and everything looking for corrosion. And there was some—wasn't all that bad—but the X-rays showed that there was some spots of corrosion. And so I was, I was praying over it. And just as plain, the Lord said to me, 'Lay hands on it. I'll heal it.'
"What?! And I'd heard it plain. 'Well,' he said, 'Kenneth.' He said, 'Corrosion comes from the curse.' He said, 'I provided that airplane for you, didn't I?' I said, 'Yes, sir.' He said, 'Lay hands on it.' Okay. And I started praying in the spirit. And the more I prayed in the spirit, the happier I got.
"So I just went up—oh man, you talk about laying hands on that thing. I laid hands on it all over. And it's a big old airplane. It took a while to do it, you know. Laid hands on that thing. Just laid hands on it all over it, and praised God and laid hands on that, and commanded that corrosion to leave in Jesus' name.
"They did more X-rays and came back, and there was just one little old spot there. I said, 'Lord, what –' 'No,' He said, 'I'm going to remind you.' I said, 'Uh, what are you reminding me of?' He said, "They could have said, 'Maybe the — maybe the X-rays were wrong.'
"Are you listening? So we laid hands on it again, and it was gone."
Back in January 2018, Copeland confirmed the purchase by his ministry of a Gulfstream V jet in cash—price tag unknown—after a fundraising drive among his followers. He asked for more money to make upgrades and a further $17 million for the construction of a hangar, improving the runway, and purchasing maintenance equipment.
The Texas-born preacher bragged in a 2008 sermon that he is a billionaire.