Who is Kenneth Storey? Professor Fired After Tweeting That Hurricane Harvey Was Karma for Texas Republicans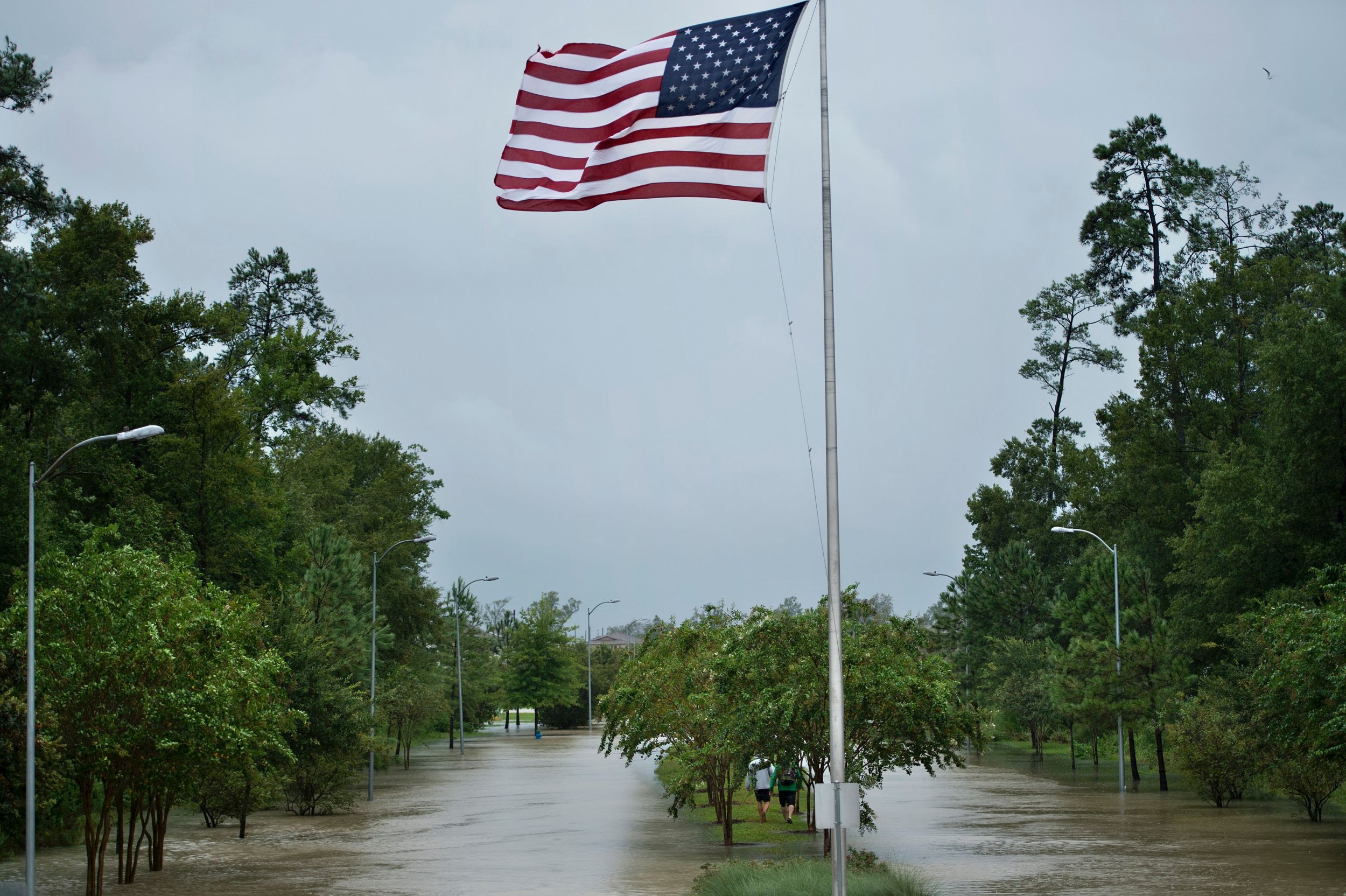 The University of Tampa relieved a professor of his teaching duties Tuesday after he suggested on Twitter that the damage done by Hurricane Harvey in Texas was karma for the state's Republican lean last fall.
Kenneth Storey, who was working at the private Florida university as a visiting assistant sociology professor, went viral Sunday after sending the tweets from his personal account. "I don't believe in instant karma but this kinda feels like it for Texas," he wrote, according to the Tampa Bay Times. "Hopefully this will help them realize the GOP doesn't care about them."
Storey appeared to be referencing Donald Trump, a Republican, winning the state's electoral votes in the presidential election last November. Just over 52 percent of voters supported him; about 43 percent backed Democrat Hillary Clinton.
After Storey received a few responses to his tweets, he elaborated: "The good people there need to do more to stop the evil their state pushes. I'm only blaming those who support the GOP there."
By Monday, Storey was writing an apology on his account, and on Tuesday the University of Tampa issued a statement confirming that he'd been fired. It also condemned the remarks, which it said "do not reflect UT's community views or values."
"As Floridians, we are well aware of the destruction and suffering associated with tropical weather," the statement added. "Our thoughts and prayers are with all impacted by Hurricane Harvey."
More than a dozen people have died as a result of Harvey, which as of Tuesday was a tropical storm that had dropped more than 49 inches of rain, a record-breaking amount, in at least one part of Texas.
It's not the first time an educator has been disciplined after getting political online. Earlier this month, women and gender studies expert Kevin Allred tweeted that he was fired from Montclair State University in New Jersey after posting that he wished "someone would just shoot" Trump (the college claims it never actually offered Allred a job, but that's another story). News also broke recently that Fresno State University instructor Lars Maischak wouldn't be teaching at the California school after he posted that "to save American democracy, Trump must hang."