Kenny Omega's Comments About NXT Rile Up Wrestling Twitter
Kenny Omega certainly knows how to cook up some controversy ahead of the premiere of All Elite Wrestling's Dynamite.
Speaking with Sportskeeda's Dropkick Discussions, one of AEW's top stars was asked about the impending "Wednesday Night War" with WWE's NXT brand. "The best bout machine" had an interesting take.
"You can call it a war if you want. It's like, to me like, we're in a completely different kind of business. I mean what they're doing is different from what we're doing. It's weird, because it's hard to say you're going to war with people that I call my friends? And yet, we are going to war. And yet, when I sit back and look at the grand picture, it's like I'm going to war with these dudes that, if we were on the same show together, the same show, the same promotion...Let's pretend there were no borders. Let's pretend there were no promotions. Let's just pretend there's just one big promotion. If these guys were on the same show as me? They'd be in the dark match. They'd be in the opening match of my main event match."
"You gonna call that a war, you gonna call that competition? Go ahead. Okay, maybe it's fun for you to do. That's cool. But we're different planets. And you're going to see that right away when you see 10,000 plus arenas sold out. You're going to see smiles on fans' faces. And you're going to see real stars, not developmental talent. But real stars appearing on your television sets, every week."
You can watch the entire interview with Kenny Omega below.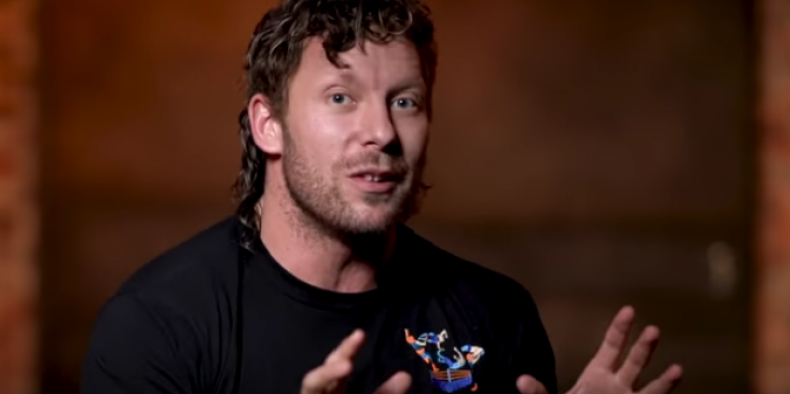 Of course, it's professional wrestling, and the line between show and reality is blurred. But Omega's comments have stirred up the wrestling community and even some members of the NXT brand.
Dominik Dijakovic took to Twitter to respond to Omega's remarks, saying "Hey @KennyOmegamanX remember when my match with @RealKeithLee embarrassed yours on your PWG homecoming weekend of BOLA 2017? Tune in this Wednesday to NXT TV on USA at 8pm so two developmental guys can show a real star how it's done, again."
Omega responded in kind.
But not everyone in NXT is the same in Omega's eyes. When a fan called Matt Riddle trash in regards to Omega's comments, "The Cleaner" came to the former MMA fighter's defense saying, "No he isn't, I love Matt. We bros. Exceptions to every rule/statement."
Riddle confirming he and Omega are cool appears to mark the end of that feud.
So all's well that ends well? It is for now at least. With the rise of social media, wrestling fans can expect more jabs and pointed comments between promotions leading up to, and beyond, Dynamite's premiere.
AEW Dynamite premieres Wednesday, October 2 at 8 p.m. on TNT.
What do you think of Omega's comments? Let us know in the comments section.