Kenny Revealed That He and Kelly Planned To Split Weeks Before 'Love Is Blind' Finale
One Love Is Blind twist wasn't as shocking as audiences believed. Kelly and Kenny agreed to part ways before they filmed their reality TV wedding, he revealed in an Instagram comment.
Kelly and Kenny seemed like one of the more emotionally stable couples in the Netflix competition. When they decided to part ways, fans were shocked because of the strong connection they seemed to have built. When it came time to exchange vows, Kelly was the one who couldn't say "I do."
Love Is Blind is a Netflix series that sends couples to the altar after just four weeks, and not without some more unconventional tactics. The show starts with singles "blindly" dating each other through pods, or individual rooms that restrict them from seeing one another. In order to see their partner, the couple must agree to an engagement.
Though the show's editing made it appear as if Kenny had agreed to marry Kelly, he revealed that wasn't the plan.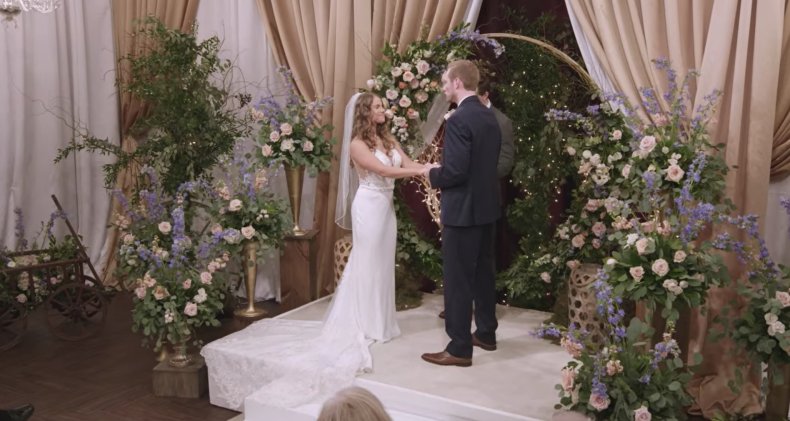 "We made an agreement weeks prior to the wedding day that we were not getting married, let alone remain being engaged," he wrote in an Instagram comment captured by account @loveisblindteaa. "Our emotions in response to the stress and exhaustion from filming (and of that particular moment) were very much real."
He also revealed that editing of the show amplified his emotions by using past audio during their broken-up wedding. "For the record, the clip of me saying 'She's the woman I'm supposed to be with' was recorded in response to a hypothetical question asked/recorded weeks prior to this day."
In addition to revealing he's proud of his growth and strength during the process, Kenny claimed the Love Is Blind experience didn't work for the couple.
"We are real people who went through a dynamic and surreal experience," he wrote. "The experiment didn't 'work' for us in the sense that we didn't get married. But it did work for me in regards to personal development, mental toughness, patience and perseverance."
Love Is Blind filmed a full year and a half before airing on Netflix in February. Kenny isn't the only one to note the stress of the experience. One contestant on the show, Rory Newbrough, explained that serious dates on the show lasted upwards of 18 hours at some points, which led to emotional conversations rather than small talk, in a conversation with Women's Health.
A Love Is Blind reunion will air on Netflix's YouTube channel Thursday. This is expected to clarify which couples from the experiment are still together, back together or broken up entirely.