The Story Behind Kenny Rogers and Dolly Parton's Last Live Performance Together
Kenny Rogers and Dolly Parton didn't know each other that well before they were brought together for their 1983 duet, "Islands in the Stream." The song, written by the Bee Gees, became a huge hit for the pair, with its country-inflected pop sensibilities.
Over the years the pair sang that song together many times, and were dear friends until Rogers' death on March 20, 2020.
Their final performance together came about in 2017, when they performed at a tribute concert for Rogers, which marked his long career in showbusiness.
At the Kenny Rogers: All In for the Gambler concert, which was broadcast on CBS on September 23, 2021, many other singers took to the stage to perform for him, from Lady A to Idina Menzel and Lionel Richie.
But the most iconic moment came when Rogers was joined by his longtime friend on stage for a rendition of their classic hit, as well as a few surprises.
When Was Kenny Rogers and Dolly Parton's Last Performance Together?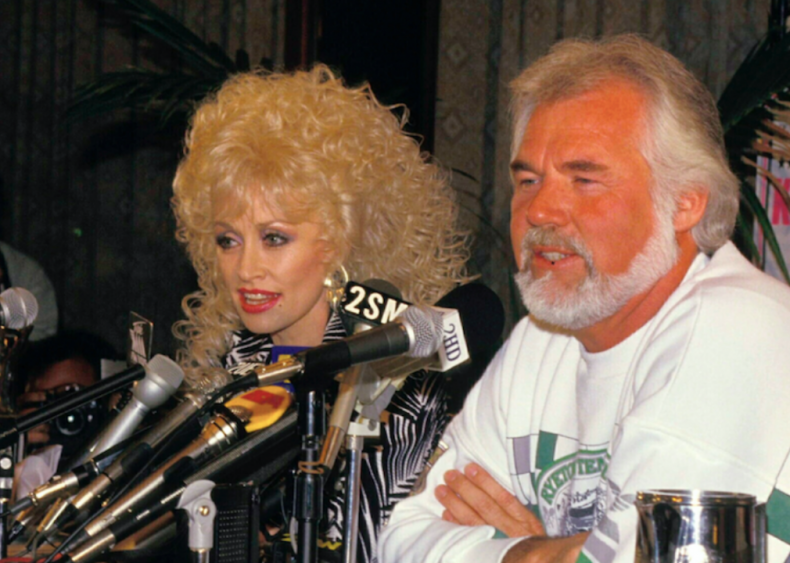 The final performance the singing duo made was on October 25, 2017, in Nashville's Bridgestone Arena.
The concert, Kenny Rogers: All In for the Gambler, took place just before Rogers' retirement, and was to commemorate his long career.
The pair sang a number of songs together, and their duets took up a great deal of the show.
This included Parton singing "I Will Always Love You" to her great friend, while also singing their 2013 song "You Can't Make Old Friends," which came from Rogers' final album of the same name.
The song was particularly poignant on that night, as it heard Parton asking how she will sing without her friend, singing the lyrics: "How will I sing when you are gone? 'Cause it won't sound the same.
"Who'll join in on those harmony parts when I call your name?"
Of course, the pair rounded off their set with a rousing version of their biggest hit, "Islands in the Stream," before Rogers' family joined them on stage.
How Did Dolly Parton and Kenny Rogers Meet?
The pair met when they began working together on their famous duet, though Parton has admitted she was a big fan of Rogers long before.
Speaking on a tribute show to Rogers on CMT back in April 2020, Parton said she first heard Rogers perform with First Edition on their hit "I Just Dropped In to See What Condition My Condition Was In."
She said: "I thought that was very clever, but I loved the sound of his voice and I kind of followed around to see who he was and got more involved in his music.
"I loved all of Kenny's songs. I just love his sound."
In the years which followed, they worked together on their classic duet as well as songs like "Love Is Strange" from Rogers' 1990 album of the same name, and "Real Love," from Parton's 1985 album of the same name.
Rogers' death came as a surprise to many, and leading the tributes was his friend, who shared her deep sadness at his passing.
She released a video where she said she loved him with "all my heart," and said he would be "talking to God... asking Him to spread some light on a bunch of this darkness" of the coronavirus.
The accompanying caption on her video read: "You never know how much you love somebody until they're gone. I've had so many wonderful years and wonderful times with my friend Kenny, but above all the music and the success I loved him as a wonderful man and a true friend.
"So you be safe with God and just know that I will always love you, dolly."