5 Songs to Remember Legendary Country Singer Kenny Rogers By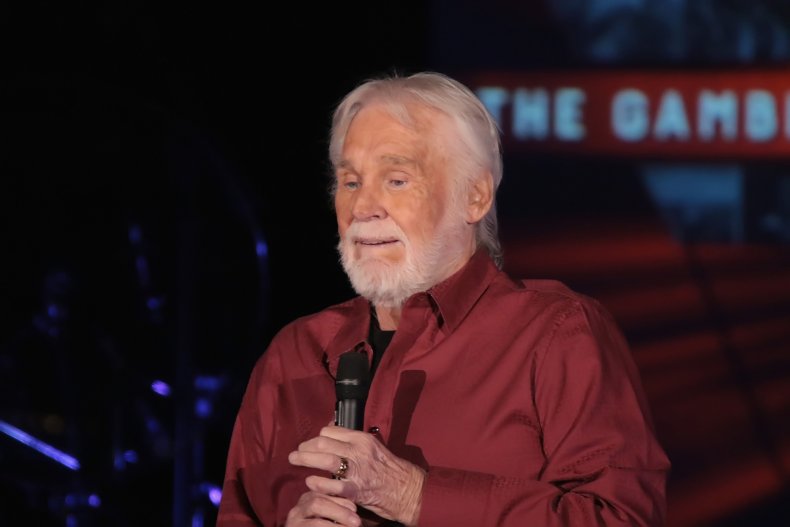 Iconic and popular country singer Kenny Rogers passed away at 81 on Friday. Rogers died of natural causes, according his family in a press release.
With nearly 40 albums and 21 number one singles under his belt, the singer, who began his career in the late 1950's, was a staple in country and pop music at large. As fans remember Rogers' legacy, here are five songs that define his career.
"The Gambler"
This Don Schlitz-penned song is easily Rogers' best known hit, and it's a master class in storytelling through music. In the song, Rogers encounters a whiskey-drinking, smoking gambling man. The track's instantly identifiable chorus tells the rules that every gambler is all too familiar with: "You gotta know when to hold 'em/Know when to fold 'em/Know when to walk away/And know when to run."
"Coward of the County"
Another story-driven track, Rogers sings about a boy named Tommy who's been bullied by everyone in his town, calling him "the coward of the county." Upon his death, Tommy's father advises his son to walk away from conflict and turn the other cheek. Still, Tommy can't heed his father's word after taking more heat from the local Gatlin boys. In the song's final chorus, Tommy apologizes to his father on why he resorted to violence: "I didn't turn the other cheek/And, Papa, I sure hope you understand/Sometimes you gotta fight when you're a man."
"Lucille"
Rogers' hit in 1977 is a tear-in-the-beer country ballad, about him meeting a woman who recently left her husband. The song sets the scene of that meeting in a bar and Rogers' fear when the man comes to confront his wife. Despite his fear, the chorus shows pity for the husband, as he says that Lucille left him at an inopportune time, as he has to care for four hungry children and worry about crops.
"Ruby, Don't Take Your Love to Town"
A rollicking desperate love song, Rogers begs Ruby not to leave him, despite his own inadequacies. He sings from the perspective of a paralyzed veteran whose wife or girlfriend keeps running out the door to cheat. He keeps asking her not to leave and assures her that he'll soon be dead, but it does little to stop her as she walks out the door.
"You Can't Make Old Friends"
Thirty years after their iconic "Islands in the Stream" collaboration, Rogers rejoined fellow country music star Dolly Parton for the somber "You Can't Make Old Friends" in 2013. The track features the two best friends singing about what will happen when the other passes away and how difficult it will be keep on singing, even if the two eventually meet again. In the song's video, Rogers called Parton his "soul partner," regarding their friendship and musical chemistry.