Kenosha Braces for Unrest After Kyle Rittenhouse Found Not Guilty
Days before Kyle Rittenhouse was found not guilty of all charges by a Kenosha jury, Wisconsin Governor Tony Evers instructed hundreds of National Guard troops to stand at the ready in case they were needed to assist local law enforcement once the jury reached its verdict.
After the jury's verdict was announced Friday, Evers released a statement calling upon those who plan to protest to do so peacefully.
"We must have peace in Kenosha and our communities, and any efforts or actions aimed at sowing division are unwelcome in our state as they will only hinder that healing," Evers said.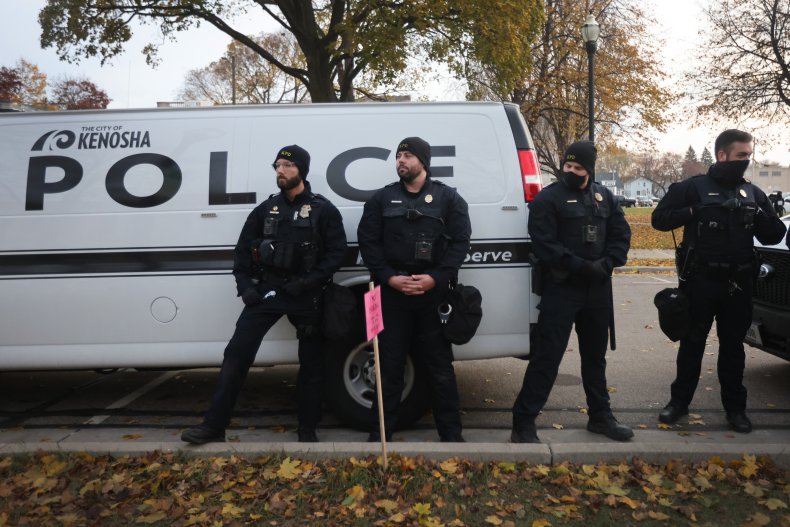 Rittenhouse, now 18, was 17 when he fatally shot two men and injured another during a night of protests in Kenosha following the August 2020 police shooting of Jacob Blake. Rittenhouse has said his actions were in self-defense.
The trial drew national attention, with supporters of both Blake and Rittenhouse bracing for the jury's decision. On its fourth day of deliberations, the jury decided Rittenhouse was not guilty of intentional homicide and four other charges.
Shortly after the verdict was announced, protesters were seen arguing over the jury's decision outside the Kenosha County Courthouse.
Before jury deliberations began, the Kenosha County Sheriff's Department and the Kenosha Police Department released a November 11 statement. It said officers were monitoring the trial's developments and communicating with law enforcement officials at the local, state and national levels "to ensure the safety of our communities."
One day later, Evers said he authorized an estimated 500 Wisconsin National Guard troops for active duty "to support local partners in ensuring public safety in conjunction with hundreds of officers from volunteering law enforcement agencies." Evers also discouraged people who do not live in Kenosha from traveling to the area during the trial.
Major General Paul Knapp, Wisconsin's adjunct general, said the troops "stand ready to support our communities during times of need" in a November 12 news release from the state's National Guard.
"In close coordination with the governor, we have assembled approximately 500 Soldiers to help keep the Kenosha community safe, should a request from our local partners come in," Knapp added.
The troops would be used to assist local law enforcement officers and would not obstruct the efforts of peaceful protesters or individuals with the media reporting on the protests, the National Guard said in its release.
Evers reiterated his call for protesters to remain peaceful on Friday.
"I echo the calls of local Kenosha community leaders and join them in asking everyone who might choose to assemble and exercise their First Amendment rights in any community to please only do so safely and peacefully," the governor said.
President Joe Biden also released a statement after the verdict, saying he spoke with Evers Friday afternoon and "offered support and any assistance needed to ensure public safety."
"I urge everyone to express their views peacefully, consistent with the rule of law," the president said. "Violence and destruction of property have no place in our democracy."
Newsweek reached out to Evers' office for further comment but did not hear back before publication.