As Kenosha, Wisconsin, experienced a third night of protests over the shooting of Jacob Blake, who was shot in the back seven times by police on Sunday, Sheriff David Beth's two-year-old remarks that some people should be warehoused have resurfaced.
During a news conference in January 2018, the Kenosha County sheriff addressed the media after five suspects were arrested for allegedly stealing several thousands of dollars in merchandise before crashing into another vehicle while trying to evade the police.
"I think at some point society has to get so fed up that they are no longer willing to tolerate people who are not an asset to society," Beth said. "I think we have to create a threshold where, once you cross the threshold, Wisconsin, the United States, builds warehouses where we put these people who have been deemed to be no longer an asset, that are really a detriment, like these five people."
He added, "I have no issue with these five people completely disappearing. At [this] point, these people are no longer an asset to our community, and they just need to disappear," he added.
In response to a public backlash, Beth released an apology after meeting with members of Kenosha's NAACP chapter.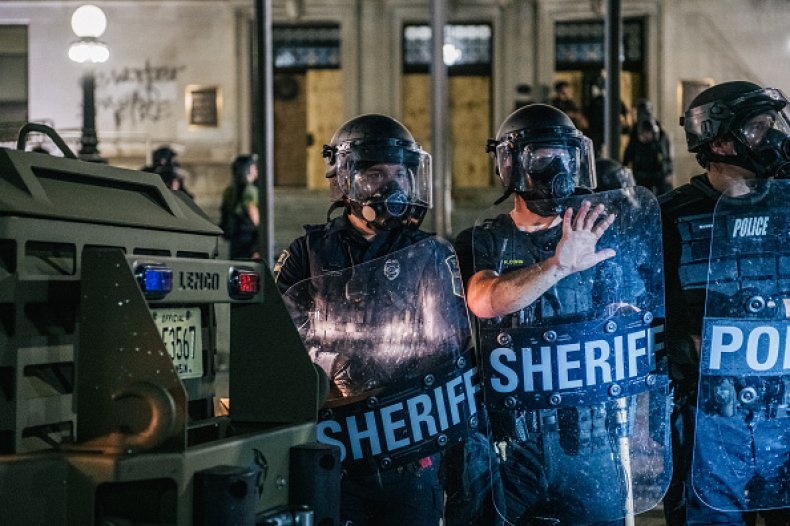 Although no one was seriously injured in the crash, he said the 16-year-old driver of the vehicle hit by the suspects had reminded him of his daughter, who had recently received her driver's license.
"In the press conference, I should have kept my comments better directed toward the incident itself and not allowed my emotions to get the better of me at the time," Beth wrote on January 29, 2018.
After meeting with members of the Kenosha NAACP, Beth said he recognized how his comments could be offensive.
"My goal is to do my best to protect those that live, work, play or travel through Kenosha County. In the situation last week, my comments did not necessarily live up to even my own expectations for my office, and I again apologize," he said.
The Kenosha NAACP's president at that time, Veronica King, said that while the apology was appreciated, Beth's comments about warehousing individuals were inappropriate.
"Victims are very important to him. And as a public safety person, he should be concerned," she told Kenosha News. "That still doesn't give you a reason to deviate and let your emotions take control."
Newsweek reached out to Beth for comment but did not hear back before publication.
Early Wednesday, two people were fatally shot during another night of protests in Kenosha over the Blake shooting. On Monday, Wisconsin Governor Tony Evers called in the National Guard to help support the city's police, who have been the focus of criticism during the demonstrations.