Kent State Graduate Who Carried an AR-10 Gun on Campus Claims She's a Victim of "Blatant Racism'
A Kent State graduate who carried an AR-10 gun around campus on graduation day is now saying she's the victim of "blatant racism."
Kaitlin Bennett, 22, walked around the Ohio university on Sunday to take photos with the weapon and a graduation cap that read, "Come and take it." The photo of Bennett, who is white, went viral on social media, with over 18,000 likes on Twitter.
"Now that I graduated from @KentState, I can finally arm myself on campus. I should have been able to do so as a student—especially since 4 unarmed students were shot and killed by the government on this campus," Bennett posted Sunday, referring to the four students who were shot and killed during a Vietnam War protest by members of the National Guard in 1970.
During an interview on Fox & Friends on Thursday, Bennett said she wanted to take a stand against the policies the university has against students carrying guns on campus. Kent State University does not allow students, faculty, and staff members to have a gun on campus, according to its website.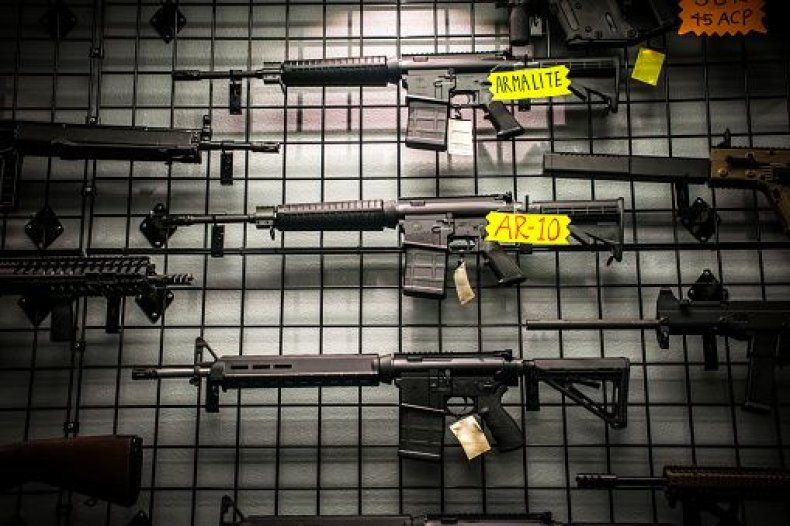 "I wanted to take the picture because I wanted to take a jab at the insulting policies Kent State has regarding arming their students," Bennett said during the interview. "I wanted them to know it was unacceptable for guests to [be able to] carry but not students. It just doesn't make sense to me."
Bennett blamed the backlash she received on "blatant racism."
"It's been crazy," she said. "I was not expecting the blatant racism that's been thrown at me, the outright death threats."
Bennett said that many people are saying she was an example of "white privilege" because she was able to get away with bringing the rifle onto campus. She claimed those comments are "insulting to minorities."
"They are saying that I have white privilege for going out on campus with my AR-10," Bennett said. "They are saying this all has to do with me being white that I was able to do this. I think that's very insulting to minorities, I don't think that anything would happen to them."
Bennett posted another graduation photo of her posing with the rifle in front of the university on Twitter on Tuesday, saying would not apologize for posting the photos.
"I have no apologies for my graduation photos. As a woman, I refuse to be a victim & the Second Amendment ensures that I don't have to be," Bennett wrote in the post.
Some of the students who survived the high school shooting in Parkland, Florida, in February have spoken up about Bennett's graduation photos. A spokesperson from the university told WJW TV that because Bennett graduated, she was "no longer restricted under the policy as a student."
"Kent State University was recently ranked the safest big college campus in Ohio and 25th safest in the country, according to the National Council for Home Safety and Security. The university has a full-time, certified police force of more than 30 sworn officers who protect the campus. These officers are visible, well-trained and on duty 24/7 in support of students, staff and faculty," the statement read.
Despite the backlash, Bennett said she has received positive feedback as well and would definitely do something like this again.
"I would do it again and I wish that I could do it with a fully automatic machine gun and I think those should be legal," said Bennett. "If I could, I would absolutely do it again."
Newsweek has reached out to Bennett for comment but did not hear back in time for publication.