Kentucky Attorney General Calls Megan Thee Stallion's 'SNL' Callout 'Disgusting'
Kentucky Attorney General Daniel Cameron has responded to rapper Megan Thee Stallion's pointed callout of him during her recent performance of "Savage" on Saturday Night Live, describing it as "disgusting."
After watching the clip while appearing on Fox and Friends on Tuesday, the Kentucky AG said, "The fact that someone would get on national television and make disparaging comments about me, because I'm simply trying to do my job, is disgusting."
Cameron added, "It's not the first time we see this, and it certainly won't be the last time we see this."
During Megan's Saturday Night Live performance this past weekend, the rapper paused her performance of "Savage" so the audio could be punctuated with the sound of gunshots. Then, before Megan continued with the hit song, the speakers played audio of civil rights activist Tamika Mallory (according to a Louisville NBC affiliate) saying, "Daniel Cameron is no different than the sellout negroes who sold our people into slavery by savages."
Megan then spoke herself and called for justice, making comments that bring to mind Breonna Taylor and many others. "We need to protect our Black women and love our Black women, 'cause at the end of the day, we need our Black women," she said. "We need to protect our Black men and stand up for our Black men, 'cause at the end of the day, we're tired of seeing hashtags about Black men."
Just before the clip of Mallory calling out Cameron was played, Megan's SNL performance also featured audio from a Malcolm X speech in which the iconic civil rights activist said, "The most disrespected, unprotected, neglected person in America is the Black woman."
During his appearance on Fox and Friends, Cameron opened his remarks by saying that he agreed with Megan that "we need to love and protect our Black women. There's no question about that."
The attorney general then proceeded to call Megan a hypocrite. "The fact that a celebrity that I've never met before wants to make those sorts of statements—they don't hurt me, but what it does is it exposes the type of intolerance that people, and the hypocrisy, because, obviously, people preach about being tolerant. You've seen a lot of that from the left about being tolerant. But what you saw there is inconsistent with tolerance," he said.
After a grand jury indicted a former Louisville police officer in September for wanton endangerment over his role in the death of Taylor, activists have been outspoken with their frustration in the handling of the case and with Cameron specifically. In an interview with MSNBC, Black Lives Matter co-founder Alicia Garza likened Cameron to Civil Rights-era Alabama commissioner of public safety Bull Connor, who was a segregationist and used authority to combat Civil Rights protestors in the 1960s, according to Stanford University.
A press contact for Cameron declined Newsweek's request for further comment. Newsweek attempted to contact Megan Thee Stallion via email through her record label, commercial talent agent and the email listed on her Instagram, but did not receive a response in time for publication.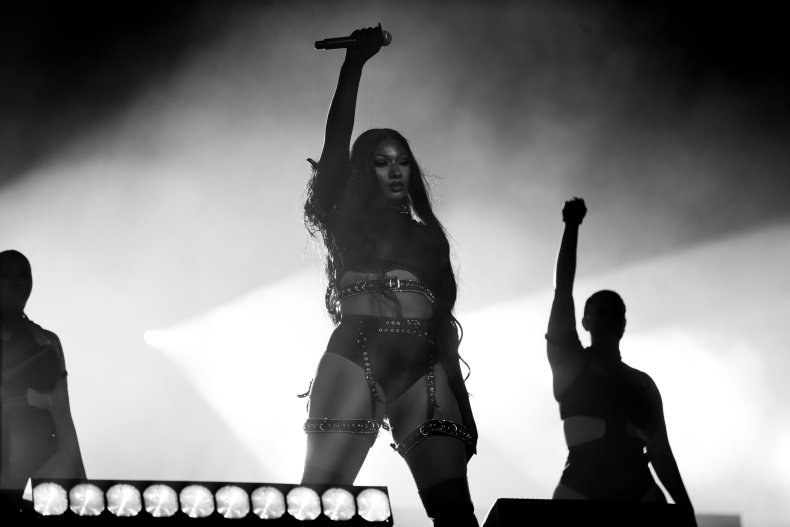 Update 10/6/2020, 12: p.m. ET: This story has been updated with additional context.