Kentucky Announces Eviction Relief Fund After U.S. Moratorium Expires
Democratic Kentucky Governor Andy Beshear announced the signing on Monday of a $15 million executive order concerning evictions during the ongoing coronavirus pandemic.
Under Beshear's order, called the Healthy at Home Eviction Relief fund, landlords must provide tenants with a 30-day notice of their intent to evict people for not paying their rent. During that 30-day period, tenants and landlords are required to meet in order to work out agreements. Landlords will not be permitted to levy any penalties, late fees or interest to those tenants from March 6, 2020 to the end of the year.
"Kentuckians cannot be healthy at home without a home," Beshear said during a Monday news conference. Beshear explained that the coronavirus pandemic had caused economic hardships for tenants and landlords.
Beshear's executive order is designed to help with three problems Beshear cited during his remarks. "Number one, wanting to make sure people aren't out on the street," Beshear said in a statement sent to Newsweek on Monday. "Number two, wanting to make sure that these landlords aren't bankrupted and also being treated fairly. Number three, making sure that as people come out of this they don't have so much debt for their housing situation that they can't ever dig out. We want a fair system that tries to address all three of these."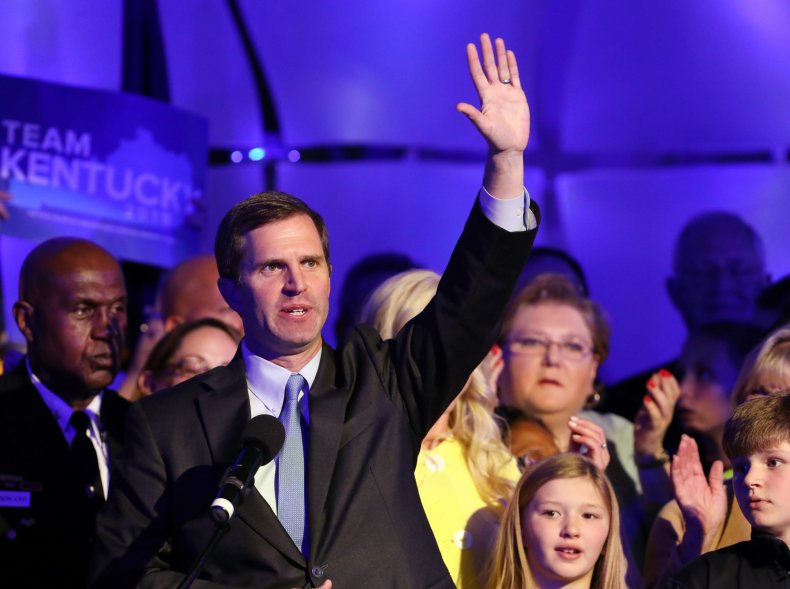 Residents are expected to be able to submit applications to the Healthy at Home fund in September. Money for the fund is expected to be gained from Kentucky's allocation under the Coronavirus Aid, Relief and Economic Security (CARES) act.
Under the CARES Act, which was signed into law by President Donald Trump in March, a moratorium on evictions was enacted for any renter that relied on a federal assistance program or any homeowner who had a federally backed mortgage. In July, that moratorium expired, leading to concerns that a wave of evictions would occur. Talks between Democratic and Republican lawmakers on a new coronavirus financial stimulus package, which would ostensibly extend the eviction moratorium, broke down in August.
Citing the "failure of the Congress to act," President Trump signed a nationwide executive order in August designed to "take all lawful measures to prevent residential evictions and foreclosures resulting from financial hardships caused by COVID-19." Language in the executive order did not specifically state that the eviction moratorium would be extended.
In August, President Trump said his executive order would "solve" the problem of eviction during the pandemic.
"We don't want people being evicted," Trump said. "And the bill, the act that I'm signing will solve that problem largely, hopefully completely."
Trump's order was criticized by some for not going far enough. During an August news conference, California Governor Gavin Newsom said he was appreciative of President Trump's "extension of consideration" to the eviction problem, "but we need something much more specific, much more directed."
In an August statement, The National Low Income Housing Coalition said Trump's executive order was "reckless and harmful, offering false home and risking increased confusion and chaos at a time when renters need assurance that they will not be kicked out of their homes during a pandemic."